Foxly – URLShortener
Short links for your brand (Custom Domain + SSL) can help you expand your audience, encourage interaction, and boost sales.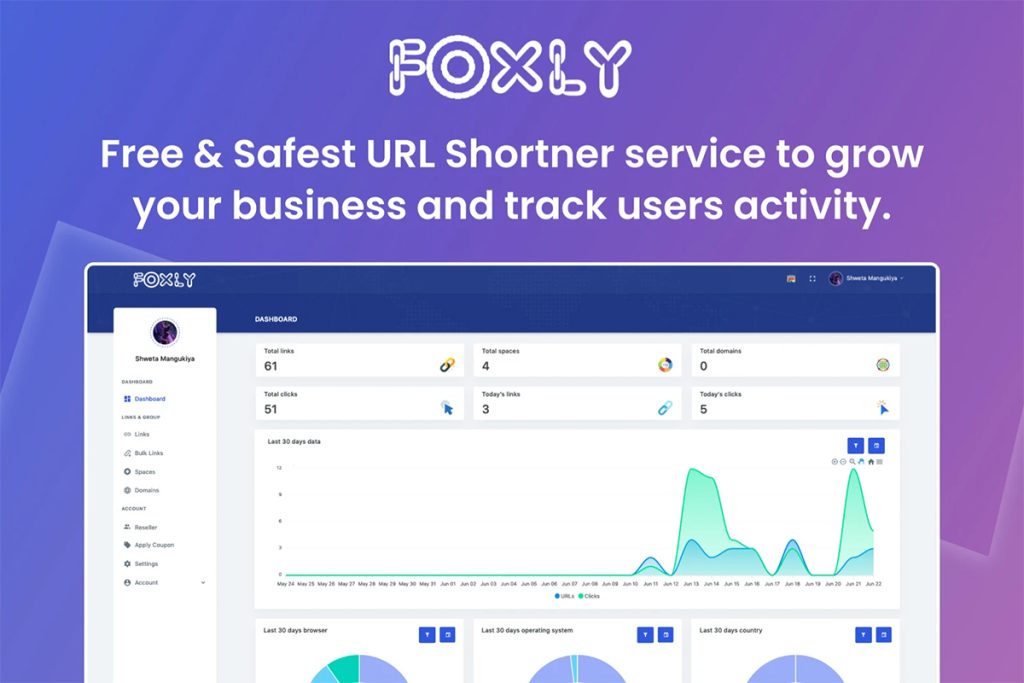 Foxly is designed to be simple and efficient, with a minimalistic interface that makes it easy to get started. In addition, it offers an Advanced Mode for more experienced users, with additional features such as link customization and redirection
Its unique selling proposition is the ability to create and manage protected short links. Foxly provides enterprise-grade security with features like single sign-on and two-factor authentication.
Many satisfied customers have used the service to improve their web branding and marketing efforts. In addition, its users consistently receive positive reviews, who appreciate the service's convenience and flexibility.
This helps to increase engagement by providing an easy way to share content on social media or through email. Additionally, Foxly's URLShortener can be used to track click-through rates and conversions.
This data can be used to improve campaigns and better understand customer behavior. Ultimately, Foxly's URLShortener provides a simple and effective way to engage with customers and track the success of marketing initiatives.
Meet Foxly – URLShortener
TL;DR
Effective tool for increasing brand reach, engagement, and conversion.
Alternatives to: Bitly, Sniply, Cutt.ly
Provides a short, branded link that you can use across all your marketing channels.
Best for: Marketers, Marketing agencies, and Social media managers.
Key Features of Foxly
White label
Link Analytics
Link Shortening
UTM Builder
URL Shortening
Link Branding
Data export
Features included in All Plans
Unlimited Spaces
Advanced stats
Custom Links
Links with Password access
Links with Expiration
Unlimited Additional domains