Links Indexer
Get your website and links indexed in a few days. There is no need to wait for link indexing.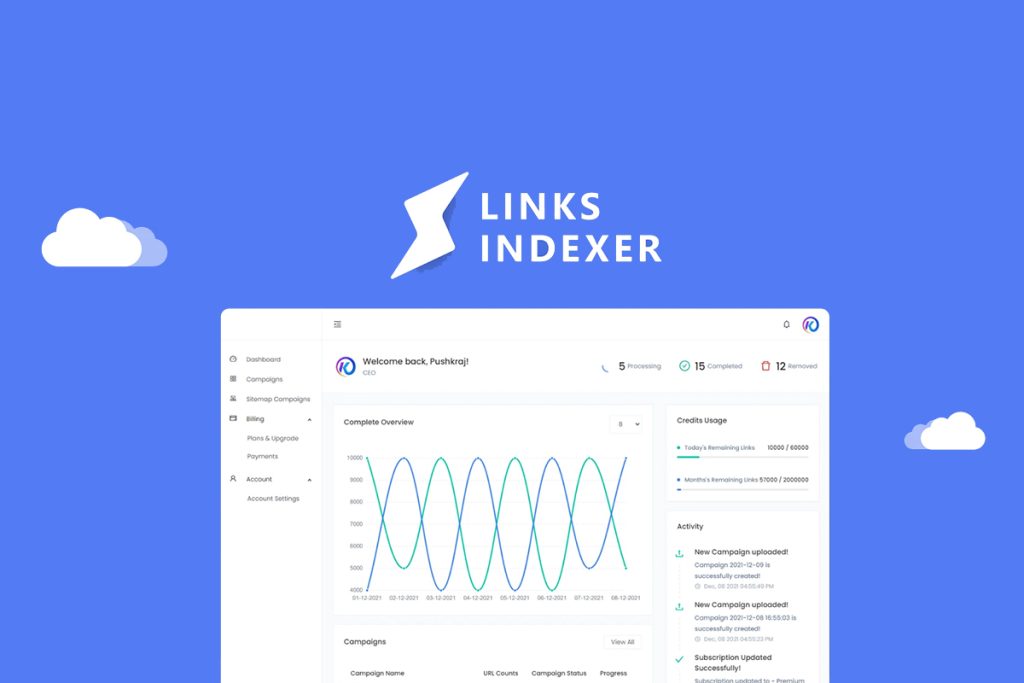 Links Indexer is the best way to index your backlinks and ensure they work for you. With Links Indexer's proven system, you can build high-quality tiered backlinks that will help your website rank higher in search engines.
Backlinks are essential to any SEO strategy, but they are useless without indexing. Links Indexer makes it easy to index your backlinks so that they work for you. With Links Indexer, there is no need to worry about your backlinks being lost or forgotten.
Links Indexer indexes your links within days, if not hours. It is the fastest, most effective link indexer on the market. It indexes your links quickly, and the Links Indexer also gives you detailed reports of your link activity.
In addition, Links Indexer supports multiple languages so that you can use it regardless of location. So, links Indexer is an excellent option if you're looking for a tool to help the indexation of your backlinks.
Meet Links Indexer
TL;DR
A speedy and effective way to improve a website's ranking in search engine results in pages (SERPs) can also help increase your site's traffic.
Alternatives to: Kontent Machine, Backlink Indexer
Uses various methods to index your links quickly and efficiently, so you can focus on other aspects of your business.
There are no more waiting periods for links to be indexed by the major search engines
Key Features:
Powerful Technology
Recover Valuable Lost Links
Secured Cloud
Complete Indexing Report
Quick Indexing Result
Share Your Campaigns
Customer Support
Features included in All Plans
The simple and powerful backlinks indexing tool
Nothing to download
Provides a competent, safe, and fully automated way of getting the search engines
Allows you to see every link's current status and what's going on in the background
Add Unlimited Campaigns and Unlimited URLs per Campaign