Group Collector – Plus Exclusive
A tool that helps quickly and easily collect answers from new Facebook Group members into a Google Sheet.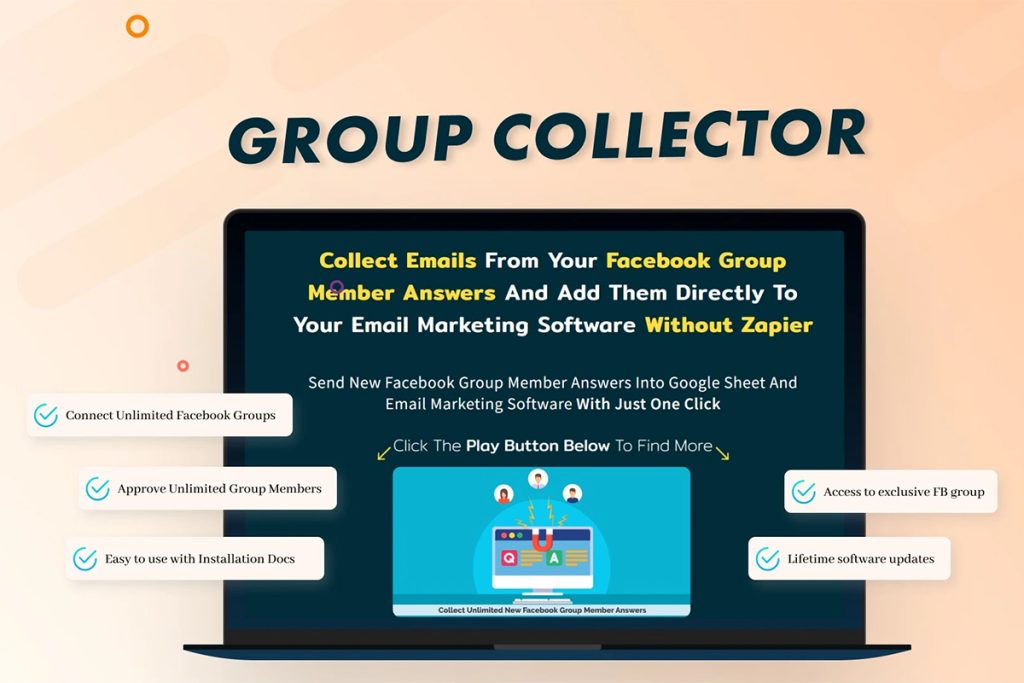 Group Collector is an essential tool for any business that relies on Facebook groups for marketing, lead collection, or customer support. It makes keeping track of member data accessible and provides a streamlined process.
With Group Collector, you can quickly and easily add new Group members to your mailing list, making it easy with them and building relationships. It is essential for any business that wants to use Facebook Groups to grow their customer base.
It is free, making it easy to keep track the answers. It is an excellent tool for Group admins who want to keep track the answers and ensure they are getting the most out of their members.
It automatically helps you add new members to your Facebook and track their progress. It also lets you collect important information about your group, such as their names, email addresses, and Group IDs.
This way, you can keep track of member information and follow up with them later. Additionally, this tool allows you to send automatic responses to new Groups, so you can welcome them and provide them with valuable information immediately.
Group Collector Appsumo deal is available for a limited time. In addition, the Group Collector Lifetime Deal simplifies your new Facebook member's onboarding. So, Visit today and take advantage of this limited-time offer.
Meet Group Collector
TL;DR
Essential for any Facebook group owner who wants to streamline their members' onboarding process.
Alternative to: Group Leads, GroupFunnels.
With a few clicks, you can collect Group member answers and add them to a Sheet or email marketing software.
Best for: Marketers, Online coaches, SaaS
Key Features of Group Collector
View Group Member Answers
Google sheet Integration
Support in Email
Approve Unlimited Members
Easy to use with Installation Docs
Email and Zoom Support Available
Autoresponder Integration
Future Plan Updates
Features included in All Plans
Connect unlimited Facebook Groups
Attach Google Sheet With Your Group
Attach Your Email Marketing Software
Group Collector Auto Approval
Zapier Not Required. Directly Connect with Autoresponders Onboarding and set up.
Approve unlimited Facebook Group members
Save Facebook Group members' data to Google Sheet