Mailtimer
Boost your sales, conversions, and click-through rates to generate fascinating countdown timers for your websites.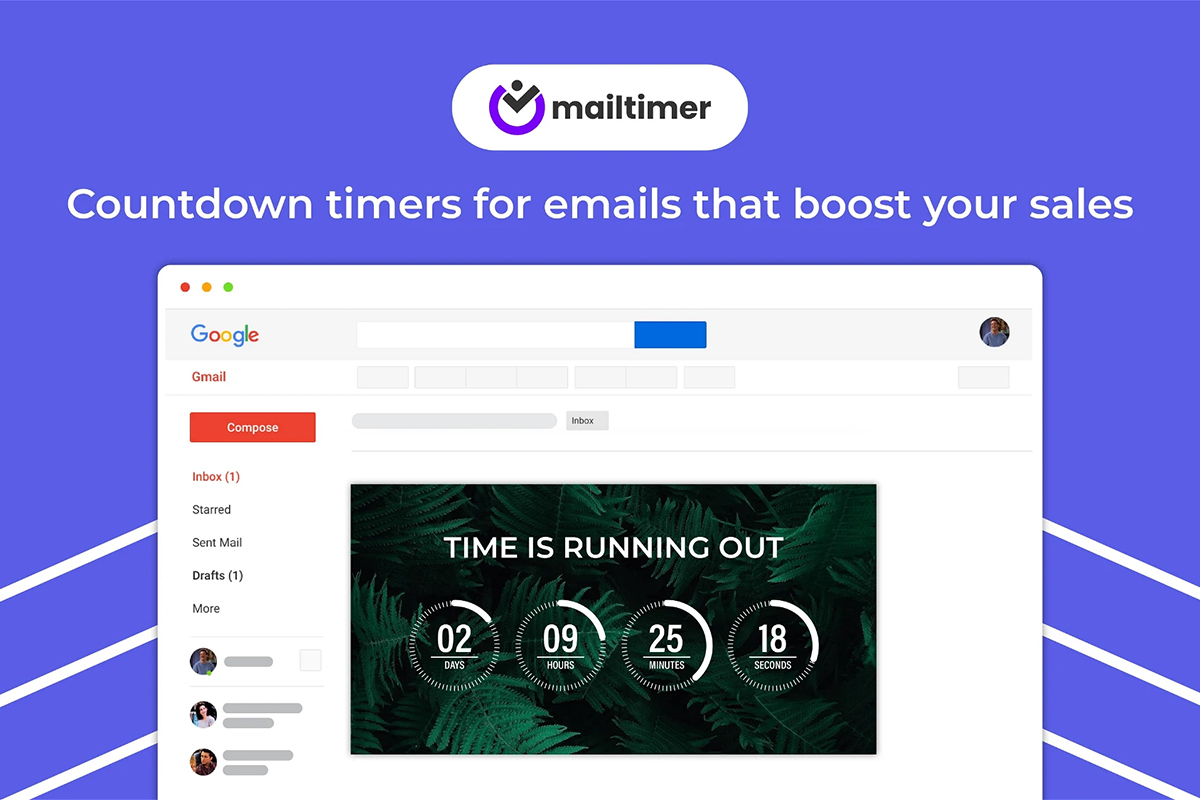 Mailtimer is easy to use and doesn't require any coding knowledge. You can create timers for your emails, webinars, sales pages, and more. It also has a built-in email list builder, so you can easily add people to your mailing list.
Build countdown timers that prompt visitors to act now or risk missing out. It is a great way to increase conversion rates and boost sales. It deals with email campaigns & landing pages With this tool, you can create timers that count down to a specific date and time or create evergreen timers that reset after a certain period.
It allows you to create beautiful countdown timers for your emails and websites. IT is easy to use, and it's very user-friendly. In addition, Mailtimer has many features that will help you generate more leads and sales.
Select a template, add your text and images, and choose when you want the timer to expire. You can also add this tool to your website or blog to increase website visits.
With 60+ customization settings, you can easily create a unique timer that fits your needs. Choose from a variety of templates, or start your custom timer.
Mailtimer AppSumo lifetime deal is now availble on Appsumo for a limited time. You can get this tool with its numerous features. So don't wait, Grab this AppSumo Deal.
Meet Mailtimer
TL;DR
You can use Mailtimer to create timers for special offers, product launches, and other events.
Alternatives to: Salesforce Marketing, Zoho Campaigns, MailChimp.
Boost you engage potential customers with a sense of urgency, prompting them to act now or risk missing out.
You can also choose from various timer designs to find the perfect look for your brand.
Key Features of Mailtimer
Powerful
Affordable
4 Timer Types
Real-time Updates
Campaign Management
Customer Engagement
Fast Loading
Multi-language
Mobile and desktop ready
Real-time analytics
Features included in All Plans
No-code: Create beautifully designed timers in minutes without writing code.
Highly Customizable: Customize colors, fonts, and styles to perfectly match your brand.
Foolproof – setup takes seconds, no code needed
The user-friendly -interface is so easy to use