LicenceOne
Manage all your software subscriptions and optimize spending to save on business costs.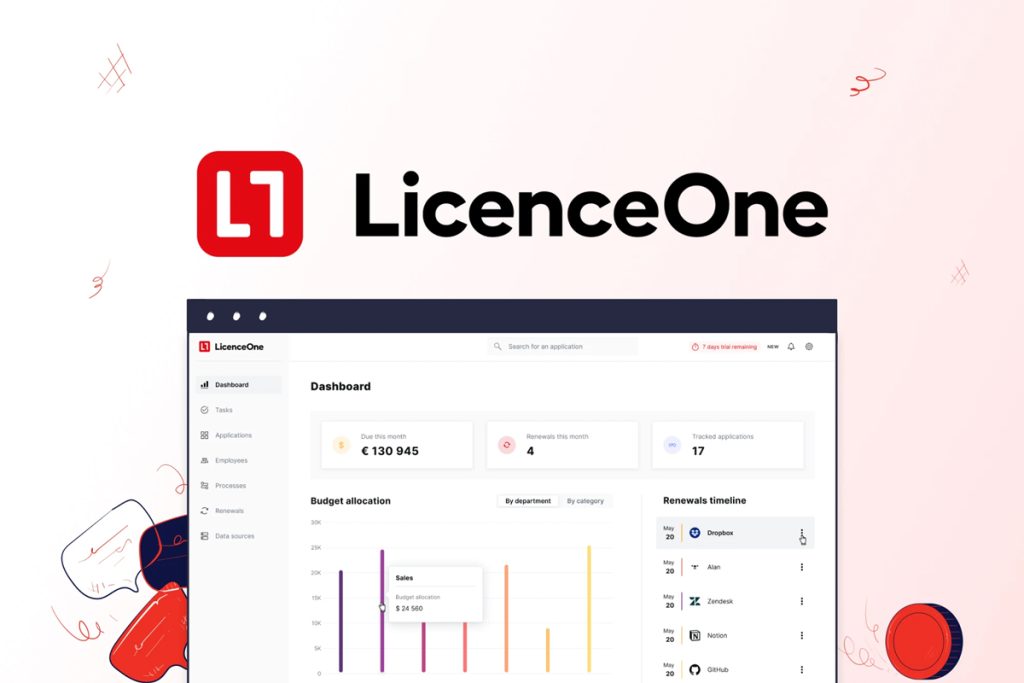 LicenceOne is a cloud-based software that helps businesses manage their software subscriptions and prevent wasted spending. It provides a centralized hub for detecting subscription software, managing employee access, and preventing potential overspending.
This tool detects software subscriptions and tracks employee's access. It also provides a way for managers to prevent employees from accessing subscriptions they do not need.
It offers a wide range of tools for reducing the risk of license non-compliance, including automatic subscription renewal reminders and compliance reports. Simplifying the process of managing software licenses helps organizations to save time and money.
It is easy to use and gives businesses peace of mind by knowing their subscription spending is under control. By keeping track of all your subscriptions in one place, this tool ensures that you never miss a renewal or forget about an employee's access to a particular piece of software.
So, It is one of the best software for managing licenses and has the best deals to customer reviews. The LicenceOne reviews show that people are delighted with the software and recommend it to others. Appsumo LicenceOne has a lifetime deal at a discount price. So, Grab Appsumo lifetime deals.
Meet LicenceOne
TL;DR
This is especially helpful in ensuring employees have the most up-to-date versions of the software they need.
Alternative LicenceOne: Blissfully, Torii, and LeanIX
You'll never have to worry about an unused subscription, missed renewal date, or forgotten employee again.
Best for: IT/security agencies, Marketing agencies, Small businesses, Solopreneurs
Key Features of LicenceOne:
Audit logs
SSO via Google
User roles
Hosting in France
Receive renewal alerts
Detect user login activity
Features included in All Plans
Automatically detect renewal dates
Receive software detection alerts
Employee onboarding and offboarding
Integrations: Bank, Google Workspace, PayPal, and Lydia
Unlimited LicenceOne users, teams, and budgets
Autopilot invoice collection