Holacon
Transform your events into engaging interactive experiences using this technology-driven event management platform.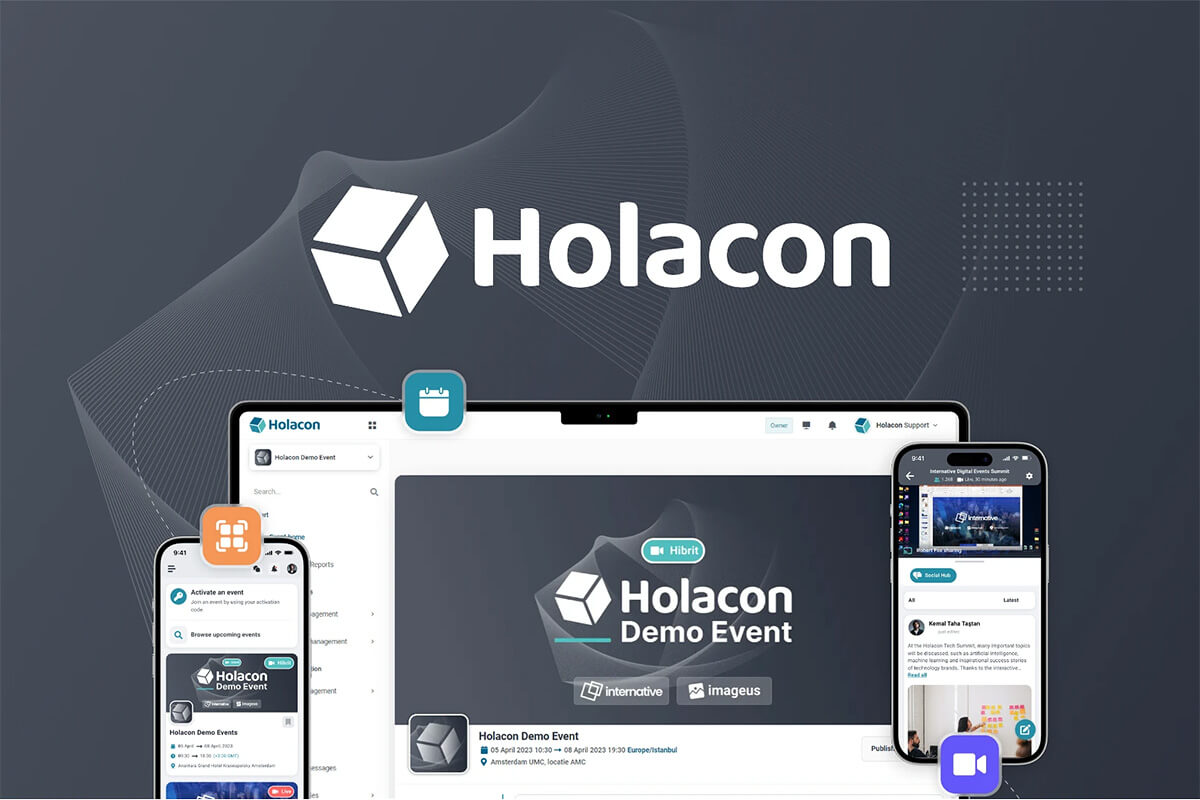 Holacon is an event management platform that has completely transformed the way events are organized and executed. With its comprehensive suite of features, this tool empowers event organizers to create interactive and engaging experiences for attendees.
With this platform, you can effortlessly organize your event content, control access, and check-in guests using its user-friendly event management interface. You can also manage marketing and communications, including push notifications, directly from the interface.
Moreover, Holacon offers a plethora of community-building features to keep attendees engaged throughout the event. From networking areas and one-on-one meetings to messaging capabilities, you can create immersive online or hybrid events that offer the same level of personal interaction as face-to-face meetings.
Using Holacon's web app, you can effortlessly create custom event pages for online and hybrid events. It also seamlessly integrates registration forms to accept payments and gather necessary attendee information. The ticket system can be customized to align with your branding and pricing preferences, with no commission fees on ticket sales.
Additionally, effortlessly promote your event by publishing your marketing content across multiple channels, ensuring your audience has all the necessary details. And to build excitement and increase event engagement, this platform allows you to send personalized emails, SMS messages, and push notifications to attendees.
Embark on your Holacon journey today and gain lifetime access to this remarkable platform through AppSumo. For the affordable price of just $49, you can easily host, manage, and promote extraordinary events. Take advantage of this opportunity.
Meet Holacon
TL;DR
Effortlessly create, plan, manage, and promote your hybrid, onsite, and online events with simplicity.
Engage attendees with a smart attendee app that keeps them informed about upcoming events, special offers, and exclusive content.
Best for: Event organizers, Marketers, Nonprofits.
Key Features of Holacon
Conferences & Summits
Online Courses & Education
Networking Events
Live Broadcasts
Internal Meetings
Webinars
Features included in All Plans
Unlimited events and access
0% ticket commission
Integrations: bank POS for online payments, third-party integrations, embedded JS widgets, Stripe, and all future integrations
Social hub
Abstract management
Digital attendee badge and badge printing
Surveys
Polls