HWelementor Templates
Create stunning Elementor block templates that are ready for use in any project.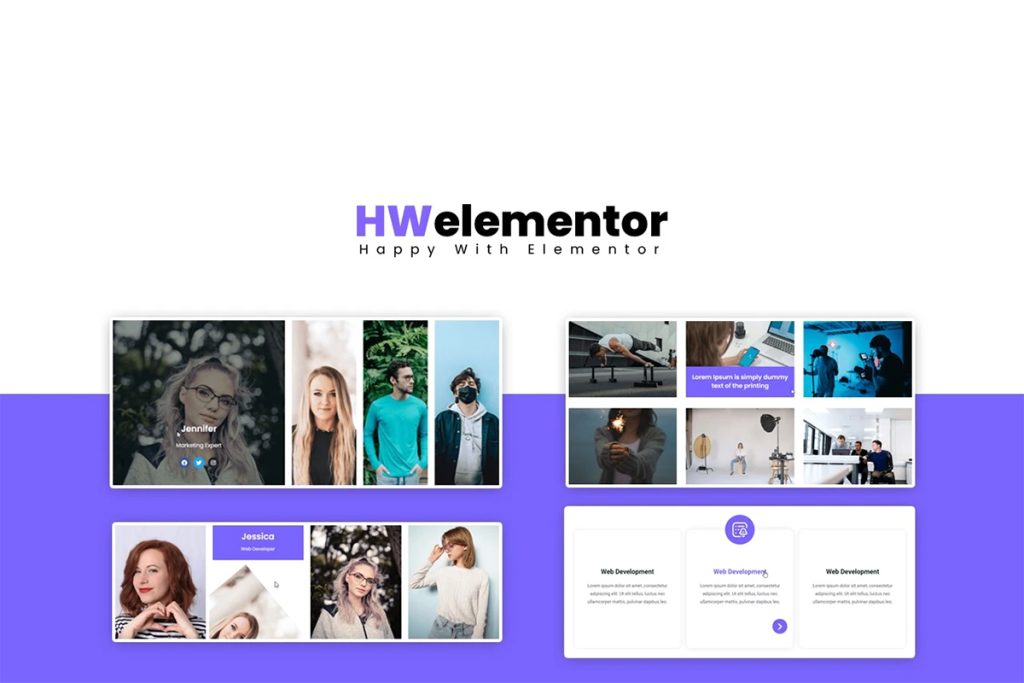 HWelementor Templates are lovely Elementor block templates that may be used for any project. By using these block templates, you may construct your website faster. Your company or organization will save a lot of time by doing this. HWelementor templates were created to help you get a head start on your next Elementor-based WordPress website project.
If you're unfamiliar with Elementor, it's a drag-and-drop WordPress plugin that enables you to make unique pages and posts. It allows you to build a fantastic website without learning how to code. Furthermore, these templates make it even simpler by giving you access to ready-made designs that you can drag and drop into your pages.
Thses templates are the ideal approach to present your posts in a polished and exciting manner. In addition, you may quickly modify your layout to meet your particular needs with the 18 post-block styles available.
The responsive design ensures that your posts look great on all devices. So whether you're looking for a sleek and modern style or a more traditional look, HWelementor Templates has you covered.
TL;DR
You may rapidly create a unique site using a variety of Elementor block templates that are ready to style.
Alternatives to: PageProof
It will help you get started in a particular field or serve as a starting point.
Best for: Freelancers, Web design agencies, Web designers
Key Features of HWelementor templates
Unique Layout
Responsive Design
Easy To Customize
Unlimited projects
18 Post Block Style
Info Box