Reoon YellowPages Scraper
The best web scraping tool for extracting data from Yellow Pages.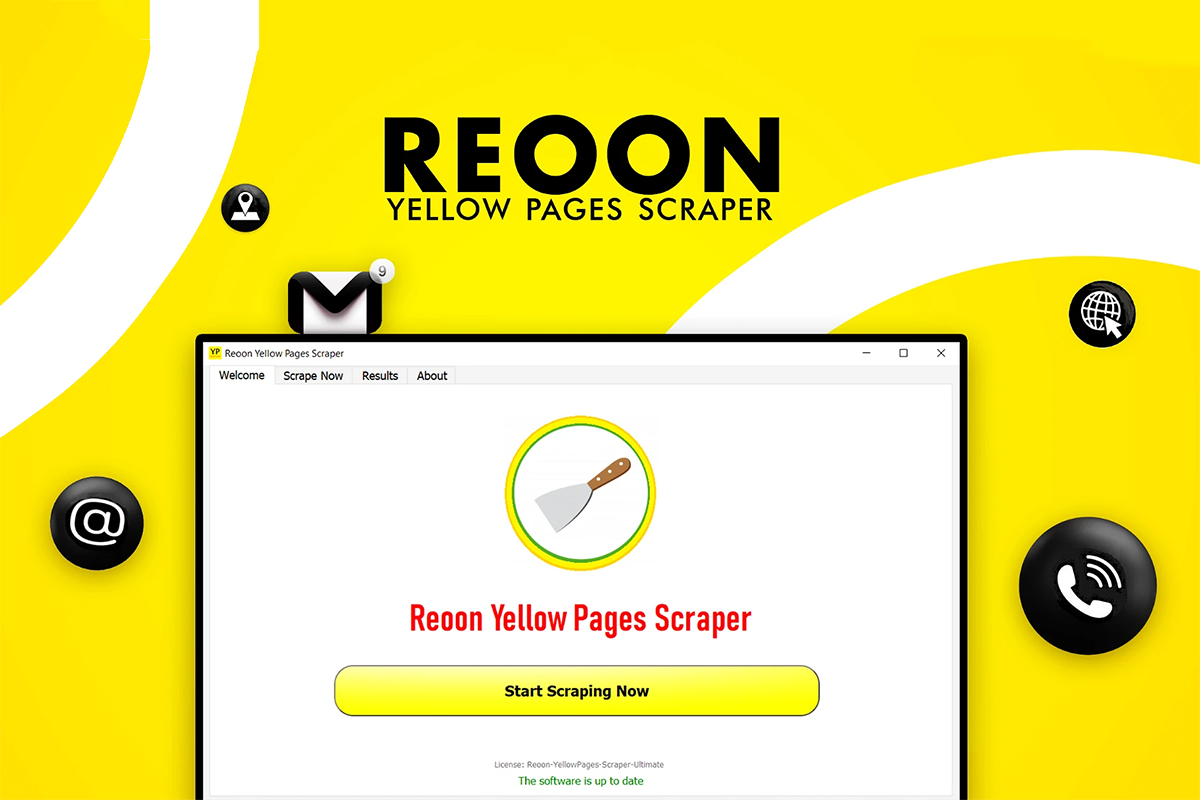 Reoon is a powerful business lead extractor that can scrape business leads from the Yellow Pages of different countries. In addition, it can extract email, phone, social media contacts, etc., from the websites with just a few clicks.
Reoon is an excellent tool for sales and marketing professionals who must quickly gather large numbers of leads. It is quick, efficient, and easy to use. It is the perfect solution for anyone needing to quickly gather large numbers of business leads.
Using this YellowPages Scraper, you can extract email addresses, phone numbers, and other information from websites with a single click. In addition, its town-level search technology allows you to scrape millions of profiles from different cities or towns individually.
With this tool, you can quickly and efficiently collect the needed data without spending hours crawling websites. It is the most straightforward and powerful web scraping platform and is free to try.
Reoon YellowPages Scraper is offering a lifetime deal through Appsumo. With this deal, you get a discount on the premium features, which include support for several social media accounts and total posts.
If you want a tool to manage your online presence, Reoon is a great option, and the lifetime deal makes it an even better value.
Meet Reoon YellowPages Scraper
TL;DR
Grow your leads list with local businesses leads
Alternatives to: YPscraper
Crawl business websites for the most up-to-date data
Best for: Freelancers, Marketers, Marketing agencies.
Key Features of Reoon
Import city list from CSV file
Premium support available
Multiple keywords and locations
Unlimited number of pages scraping
Features included in All Plans
Multi-Country Yellow Pages Scraper
Check Everything You need
Super fast data extraction
Extract Phone, Email address & all other business details
Crawl website for Email, Phone & Social Media Profiles
Filter results based on email domain