SimilarMail
You may access information from over 3 million marketing emails from 20,000 top companies and domains using SimilarMail.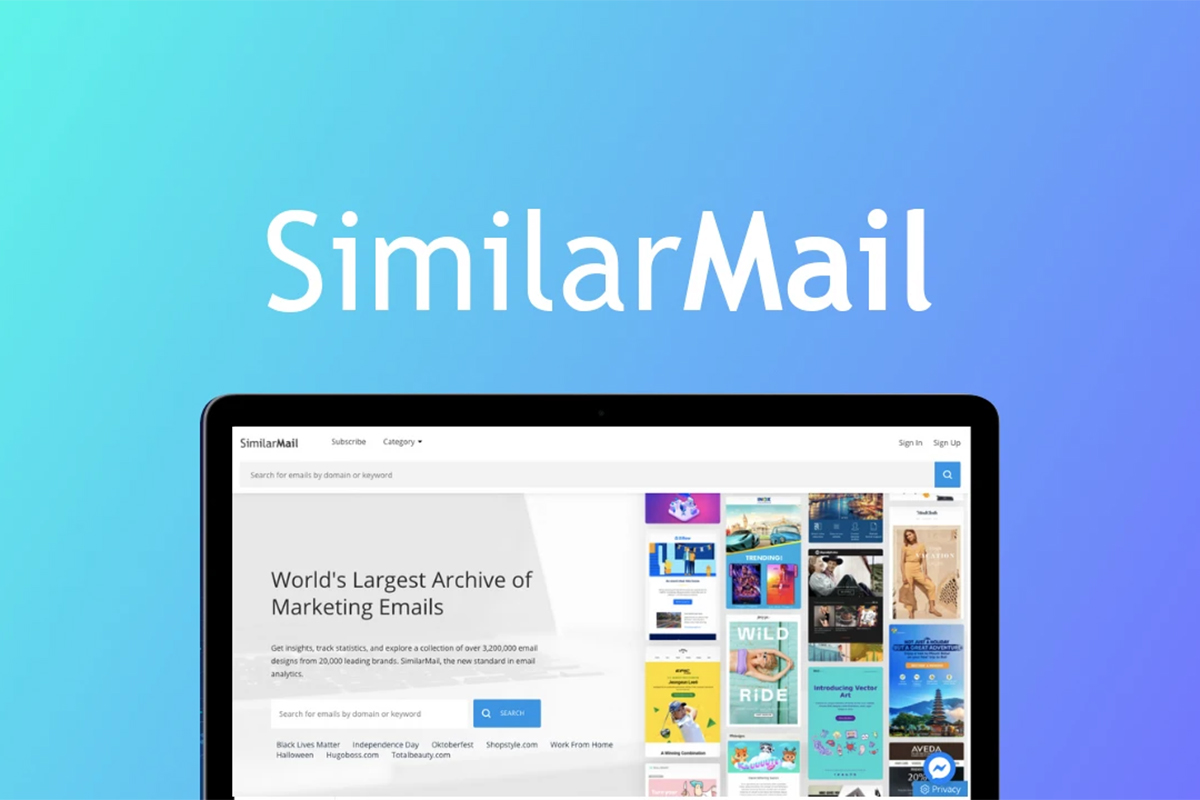 SimilarMail is a powerful email analytics tool that gives users data-driven insights to help them understand the competitive landscape. With this tool, you can quickly and easily find the best-performing emails in your industry and learn from their success.
In addition, it provides valuable knowledge into customer behavior to better understand what motivates them to buy. With this tool, you can see what designs, content, and strategies your competitors are using and learn from their successes.
SimilarMail lets you track your progress over time, showing how your email marketing efforts are stacked against the competition. You can also use it to find new opportunities for marketing your business.
It is the perfect tool for looking inside your competition's email marketing efforts. Additionally, it can help you troubleshoot any problems with your email marketing campaigns. If you're looking for a way to stay ahead of the curve, SimilarMail is one of the perfect solution.
The SimilarMail lifetime deal is available on Appsumo. The lifetime deal for this tool cost $39 for one time purchase. So try to get this great opportunity.
Meet SimilarMail
TL;DR
This tool offer collecting, organizing, and analyzing email marketing or EDM emails.
Alternatives to: Getresponse, AWeber
They provide users with data that can be transformed into knowledge and intelligence about email marketing.
Best for: Consultants, Sales managers, Solopreneurs.
Key Features of SimilarMail
Analyze content and subjects
Detailed email analysis.
Search 2,500,000 emails
Discover Unique Subjects
Seasonal or Brand Keywords
Bookmark, Search, Edit, and Download designs
Features included in All Plans
Message the correct email at the right time.
Research, ensure, and view detailed analytics of brands
Full access to more than 20,000 brands and domains
Advanced full-text search of every email and website
Calendar view, journey view, and inbox view
Get insights on aggregated data and analytics on a specific industry.