Interacty – gamify Your marketing content.
Generate gamified marketing Content that increases interaction and attracts more leads.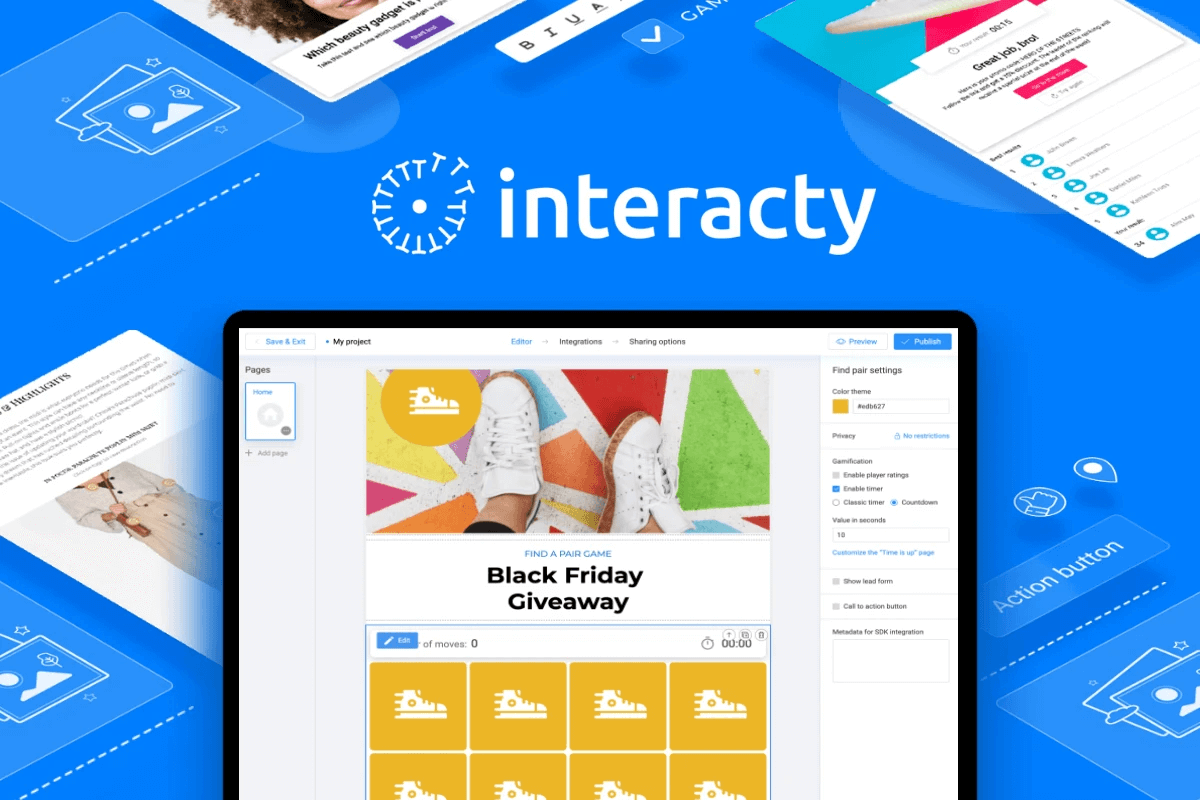 Interacty is a platform that allows users to create engaging, interactive gamified content such as quizzes, photo stories, memory games, etc. It is easy to use and provides a wide range of features and options to choose from.
It is also mobile-friendly, so users can access and create content on the go. It offers a free trial so users can try the platform before committing to a subscription. Whether you're looking to create content for your website, blog, or social media page, Interacty is a great option.
It is a new tool that lets you gamify your marketing content. With Interacty, you can turn games into friendly competitions, view stats on each game, and add static elements like videos and images.
This tool is a great way to engage your audience and get them interested in your product or service. By adding a competitive element to your content, you can encourage people to keep coming back for more.
With the ability to track statistics, you can see how well each game performs and make necessary adjustments. With Interacty, you can take your marketing content to the next level and boost your bottom line.
Meet Interacty
TL;DR
It allows you to create interactive games, content, quizzes, and contests to boost engagement and generate more leads.
Alternative to: EX.CO, involve.me, and Outgrow
Connect your CRM and integrate lead forms into gamified content for seamless data collection.
Best for: Marketing experts, Educators, Measure project performance in real-time with detailed built-in analytics.
Key Features of Interacty
It lets you gamify your marketing content.
view stats on each game and download lead lists with just one click.
Integrate lead forms directly in the game and send leads directly to your existing CRM.
Create awesome content with a template gallery loaded with ideas for game concepts.
A wide range of templates and tools.
Connect your Interacty gamify project to your CRM, email, or marketing automation system.
Features Included in All Plans
Full customization
Basic statistics
Translations
Ad-free
Mailchimp integration
Lead collection form
Full design customization
Templates Gallery