Komodo Decks
To create product demos, walkthroughs, and other content, set up interactive screen recording.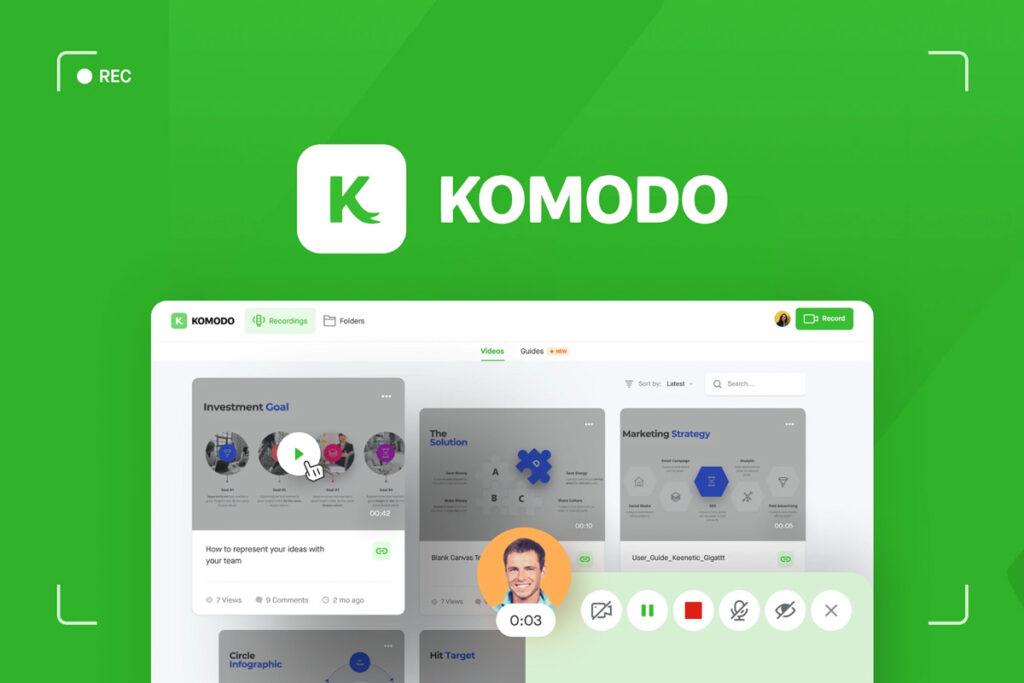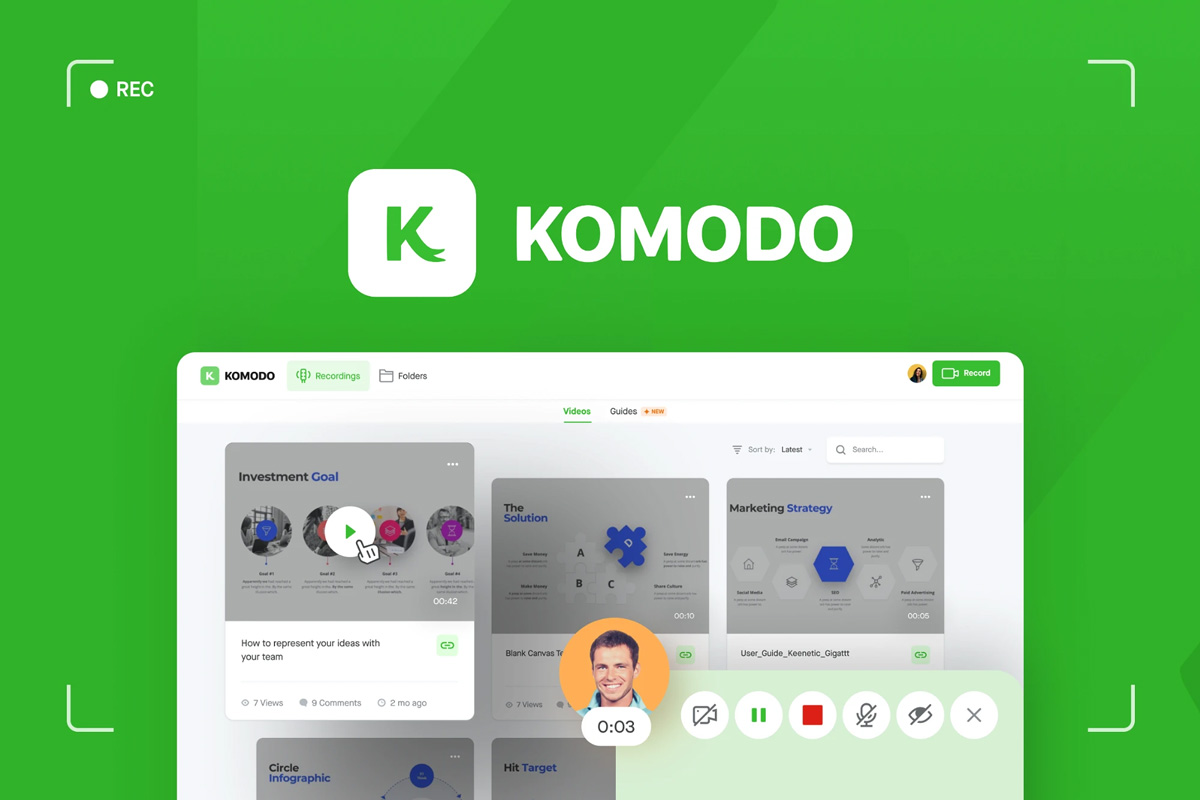 Komodo Decks is a user-friendly screencasting tool that makes creating and distributing quality HD video walkthroughs, demos, tutorials, and other types of content easy for all users. It streamlines the process by allowing you to start recording instantly with the click of a button in your browser using the Chrome extension.
Additionally, Komodo Decks make it effortless to delete mistakes or dub over recordings while the video is playing, so you can easily ensure that only the most polished videos reach your viewers. Furthermore, it records every mouse click made during a video, making Komodo Decks the go-to tool for the highest quality projects.
It provides users with an incredibly helpful feature for recording video sessions. All recordings will be stored as screenshots in the Komodo Decks sidebar, so user activity can be quickly reviewed whenever desired.
This versatile tool allows users to create training videos, conduct user testing, and use it for product demonstration. Furthermore, by embedding Komodo Deck videos into everyday applications such as Slack, Jira, Gmail, and Notion, they are easily accessible to everyone involved in a project. This makes Komodo Decks an invaluable tool for businesses of all sizes.
This innovative software help users embed videos with unique gif summaries that highlight each step of their presentation, as well as email notifications when comments are made on the video. Komodo Decks also provides daily comprehensive video analytics that can be shared with decision makers in your organization.
This tool allows you to observe where and when your videos are being viewed, the amount of views generated, and how viewers are engaging with your content. With Komodo Decks' Appsumo lifetime deal available at $19, there's no reason to miss out on such a seamless opportunity!
Meet Komodo Decks
TL;DR
Make and distribute HD screen recordings that record each click and movement so that viewers can follow along.
Alternatives to: CloudApp, Loom, Screencastify.
Track new activity, user comments, and view counts with daily video analytics delivered to your inbox.
Best for: Product managers, Sales managers, Solopreneurs.
Key Features of Komodo Decks
Asynchronous video recording
Add commentary to sections of the screen and segments of the video
Track video engagement
Guide creation
Video editing
User management and security capabilities via folder management
Mobile apps (iOS and Android) allow for an easy video creation from PowerPoint, Keynote, etc.
Features included in All Plans
AI- and transcription-based editing
Collaboration
Talk over previously recorded voice
No encoding or exports—share instantly
Web app