Selzy
An intelligent email marketing platform that enhances the deliverability of your email campaigns.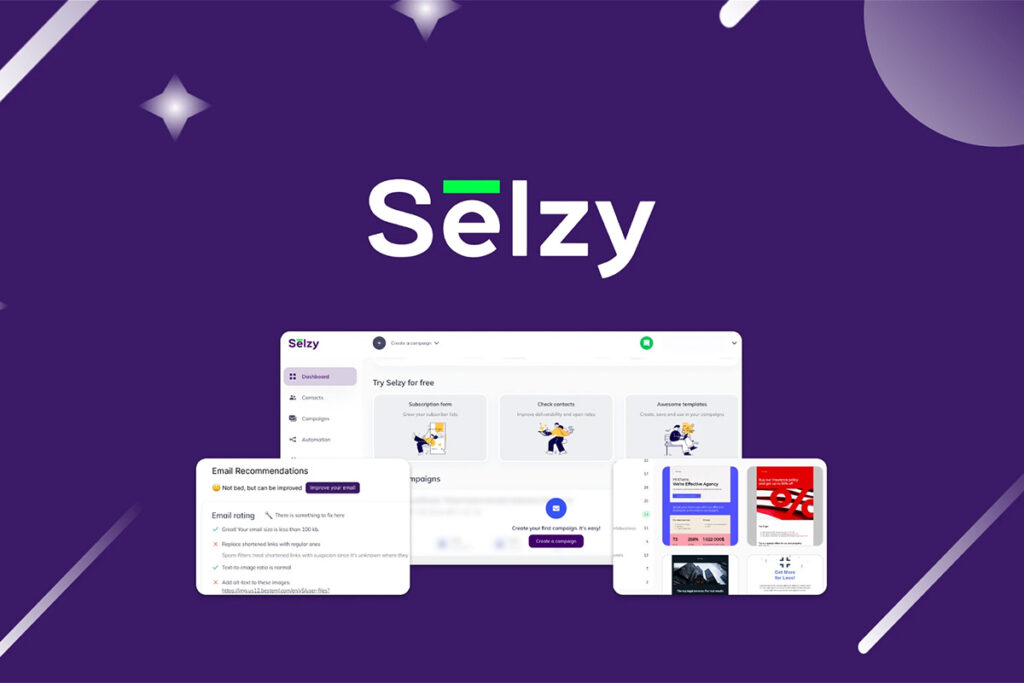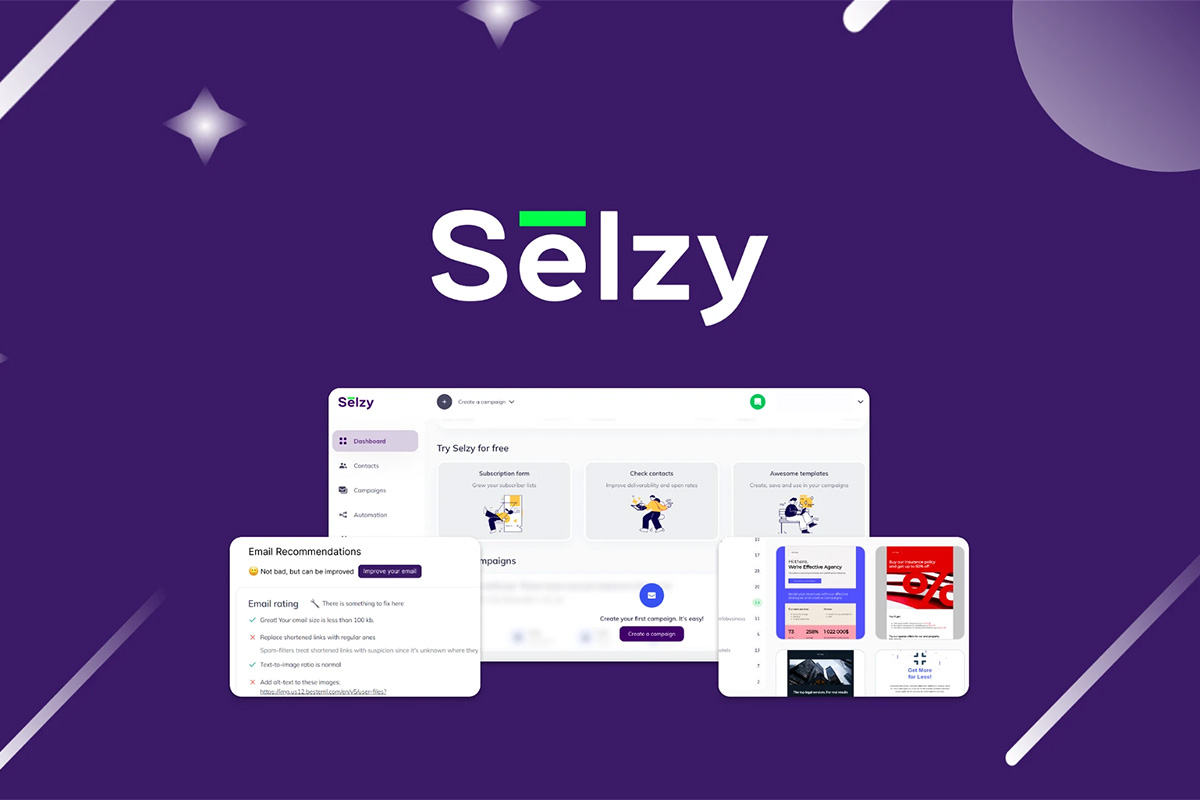 Selzy is an email marketing platform that makes it easy to launch foolproof email campaigns and improve deliverability. Its AI-driven technology can optimize your campaigns to boost deliverability, and its intuitive user interface makes the process fast and seamless.
You can import contacts directly or transfer data from other service providers, allowing it to make informed recommendations for improving results. Once you launch your campaign, It offers detailed click maps, aggregated reports, and key performance metrics to track success in real time.
In addition, It's drag-and-drop email builder lets you quickly create emails with a wide selection of goal-oriented templates, advanced tools like clock timers for limited-time offers, plus over 800,000 free stickers, GIFs, and stock images.
With this tool, personalized tips combined with powerful automation result in foolproof email campaigns delivered with remarkable efficiency. It offers insights and personalized tips to boost deliverability and optimize the size of daily emails. In addition, Selzy analyzes text, links, images, file sizes, and attachments to identify any errors that may be present.
Furthermore, Selzy's drag-and-drop form builder allows users to customize opt-in forms, which can be embedded on any web page. With it's bulk email service, users can send up to 1500 emails per month free of charge while ramping up their campaigns with Selzy's SMTP API feature. Selzy is now available on Appsumo, allowing you to purchase it at an unbeatable deal of only $69 – don't miss out!
Meet Selzy
TL;DR
Launch email campaigns using custom countdown timers, free graphics, and 140+ goal-oriented templates
Alternatives to: Mailchimp, MailerLite, SendGrid.
Rate every email and receive personalized tips on how to optimize email size and improve deliverability
Best for: Marketers, Small businesses, Solopreneurs.
Key Features of Selzy
Subscription forms on websites
Pop-up forms
Personalization
Email builder
Image storage
Editable templates
Email analytics
Send time optimization
Features included in All Plans
Automation
A/B testing
Anti-spam email check
Email size check
Email authentication check
Email deliverability tips
Subject line assistant
Segmentation
All current and future integrations