Lead Scrape
Lead Scrape generates businesses to extract information and helps you find B2B leads in every industry in over 30 countries.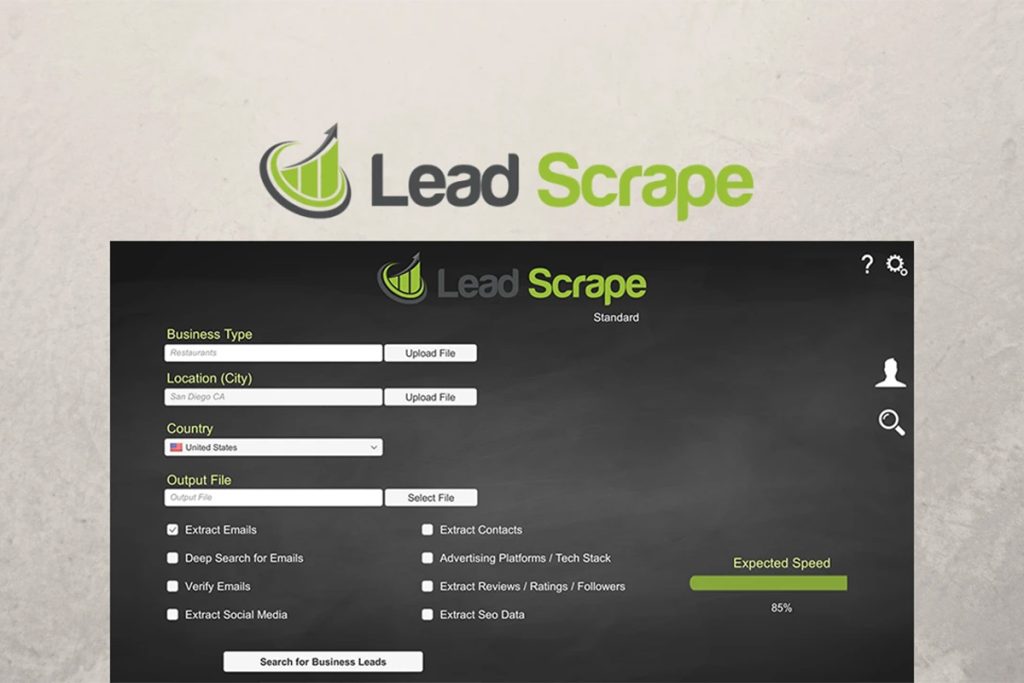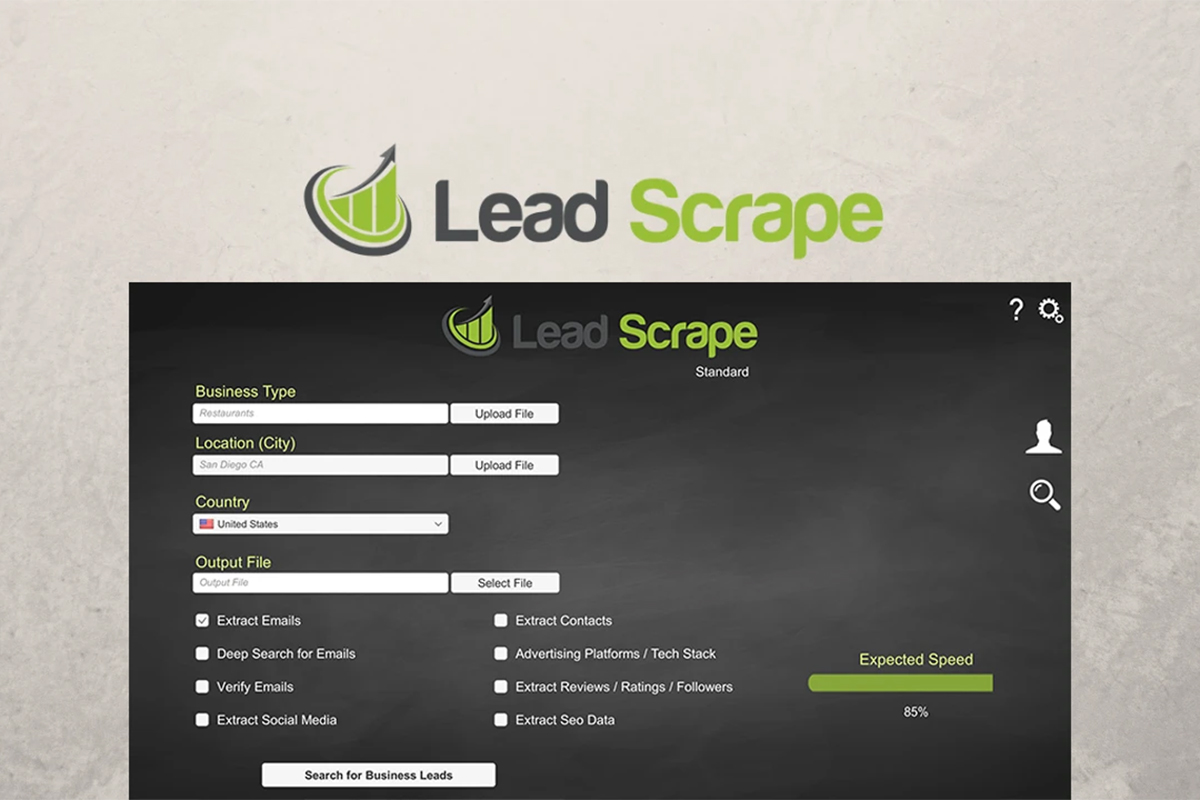 Lead Scrape is an on-premise lead generation software that helps source prospects information to streamline marketing processes. It eases the process of sourcing leads by automating the process of data entry and lead capture.
It offers a simple yet powerful solution that lets users quickly gather leads from various online sources in a central database. It also allows users to track their progress and performance over time, making it easy to identify areas of improvement.
Users can easily access companies' information, reviews and ratings, advertising platforms, and mailing addresses. This tools also allows users to it's social media profiles, contact names, and job titles.
With this tool, you can quickly and easily export all leads in CSV and Excel to keep track. In addition, this tool provides valuable information about each Lead, such as contact information, company size, and more. You're always getting the most accurate information about potential customers.
It is one of the best Lead software in the market because it has an automated process for your business and an affordable one-time payment deal. The Lead Scrape reviews from their customer show that they're all delighted with the tools and would recommend it to others.
Meet Lead Scrape
TL;DR
It is easy to capture thousands of business leads without spending a fortune on advertising or purchasing outdated lists.
Alternative to: Intercom, Metadata, Pardot.
You are getting the most up-to-date and accurate information, allowing you to focus on your core business objectives.
Best for: Marketers, Marketing agencies.
Key Features Lead Scrape
Contact Database
Data Import/Export
Lead Capture
Lead Database Integration
Prospecting Tools
Email Scraping Capability
Powerful Email Verifier
Supports over 30 Countries
CSV and Excel Export Format
Supports any industry
Extract social media profiles
Features included in All Plans
Available for Windows and Mac OS
Extract contact names and job titles
Extract review ratings and number of followers
Get SEO stats for every company found
Scrape multiple cities or multiple categories at the same time
Find the Advertising Platforms used
Get each company website Tech Stack
Get Latitude & Longitude of all Businesses
The SoftwareSoftware comes with his Proxies
Integrates with many popular apps