LeadPal
Easily create a track, and analyze all your shared short links.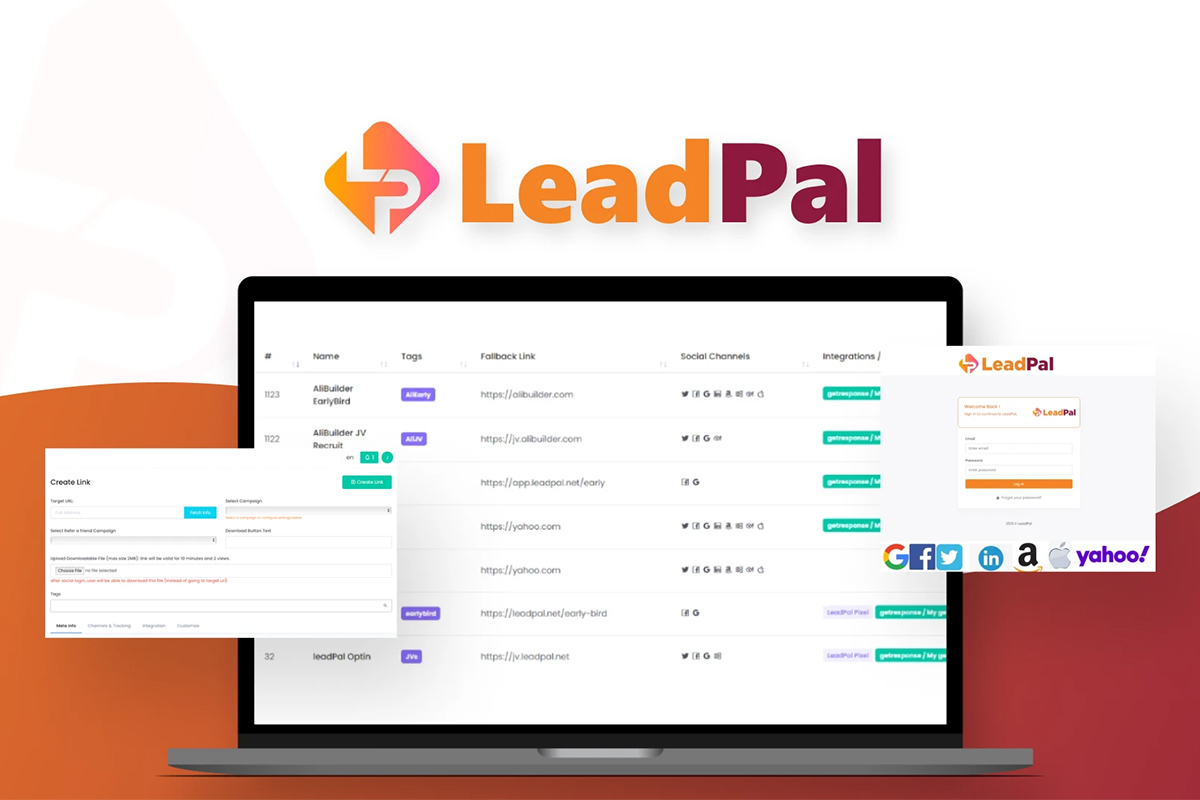 LeadPal is an email lead generation tool that allows users to collect social opt-in links from platforms like Facebook, Apple, Microsoft, Twitter, and LinkedIn. This tool makes it easy to grow your email list by offering a 1-click opt-in of verified email addresses.
It offers a virality feature that allows your leads to inviting their friends and colleagues to join your campaign, allowing you to grow your list even further. With this tool, you can quickly and easily create innovative lead generation and viral campaigns that will help you build a strong email list. It also allows users to collect verified email addresses with social opt-in links from platforms like Facebook, Apple, Microsoft, and Twitter.
LeadPal has a jam-packed with sophisticated features that make a list building a breeze, including lead Scraping, Filtering, and Merging. Plus, It integrates with all the top email marketing platforms, so you can start building your list.
It also has effective filters that aid you promptly as well as conveniently identifying high-quality leads, which is focused on those leads that are most likely to react to your message and convert into clients.
Meet LeadPal
TL;DR
Allows you to develop and edit Lead Lists in actual time without needing to duplicate or input data right into Lead Lists by hand.
Alternatives to: Salesforce, Marketo.
You can quickly build a list of high-quality leads you can contact and nurture into customers.
Best for: Email marketers, Bloggers, Affiliate Marketers, and Anyone looking to build a hot email list.
Key Features of LeadPal
Cloud-Based Software
1-Click Opt-In
Remove LeadPal logo
Training and priority support
Unlimited campaigns and links
Features included in All Plans
Require Opt-in For Any Content You Choose
Get Leads from 8 Social networks we support
10 custom domains integrations
Connect up to 100 social accounts
100 popup domains and reminders
Unlimited Reminders Pop-Up, 100 Custom Domains, 100 Team Members
Whitelabel Agency Rebrandable Dashboard, 500 Clients Account