Markopolo AI
Uses AI to create and deliver high-converting campaigns preset to target audiences.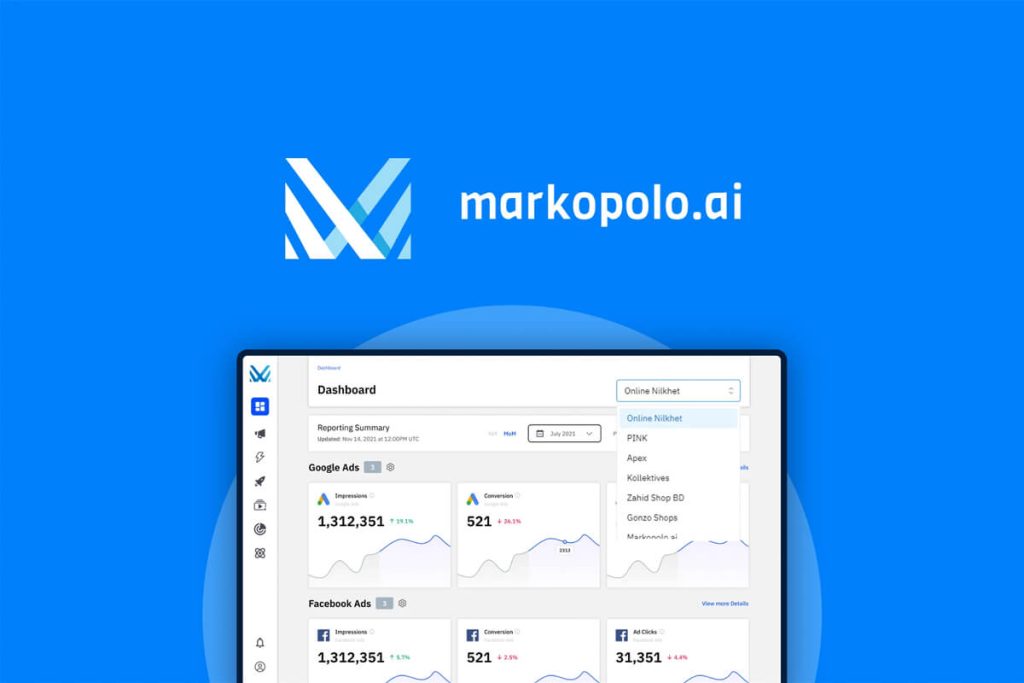 Markopolo is an AI-powered creative assistant that helps you quickly create and launch marketing campaigns that convert. It provides automated content, creativity, and optimization. Markopolo's AI engine analyzes data to identify the best marketing strategies for businesses, so focus on what they do best.
This AI tool is a 360 Martech SaaS that suggests a personalized marketing strategy, serves AI-generated Ads, and promotes those ads in all the channels with proper optimization.
It also allows you to track progress and optimize campaigns in real-time to get the most out of your marketing budget. So it's a tool to help streamline marketing efforts and save time; Markopolo is worth checking out.
Its Dashboard gives you an overview of campaign performance, so you can see how well your ads perform and make changes accordingly. Business Tier also gives you access to Markopolo's customer support team, who are always available to help with any questions.
Meet Markopolo
TL;DR
Great tool for marketing professionals who want to use AI to improve their efficiency and productivity.
Alternative to: WordStream, Smartly.io, and AdEspresso.
Helps businesses to save time and resources by automating repetitive tasks, such as content creation, social media management, and email marketing.
Best for: Agencies, marketers, and entrepreneurs that want to use AI to optimize their social media and search ads to boost ROI.
Markopolo's Key Features
Brand Safety and Fraud Protection
Creative Management
AI Optimization
Contextual Targeting
Geo-Targeting
Real-time Bidding
Omnichannel Campaign Management
Reporting
Budget Management
Audience Targeting
Features included in All Plans
Auto-scheduling
Unlimited caption and copy generation
Unlimited brand templates
Unlimited saved ads
Ad image editor
Video thumbnail generation
Content Library
Campaign dashboard
Audience creation