Mojomox
Considers all branding and automatically generates logo files with fonts, automatic brand kits, and templates.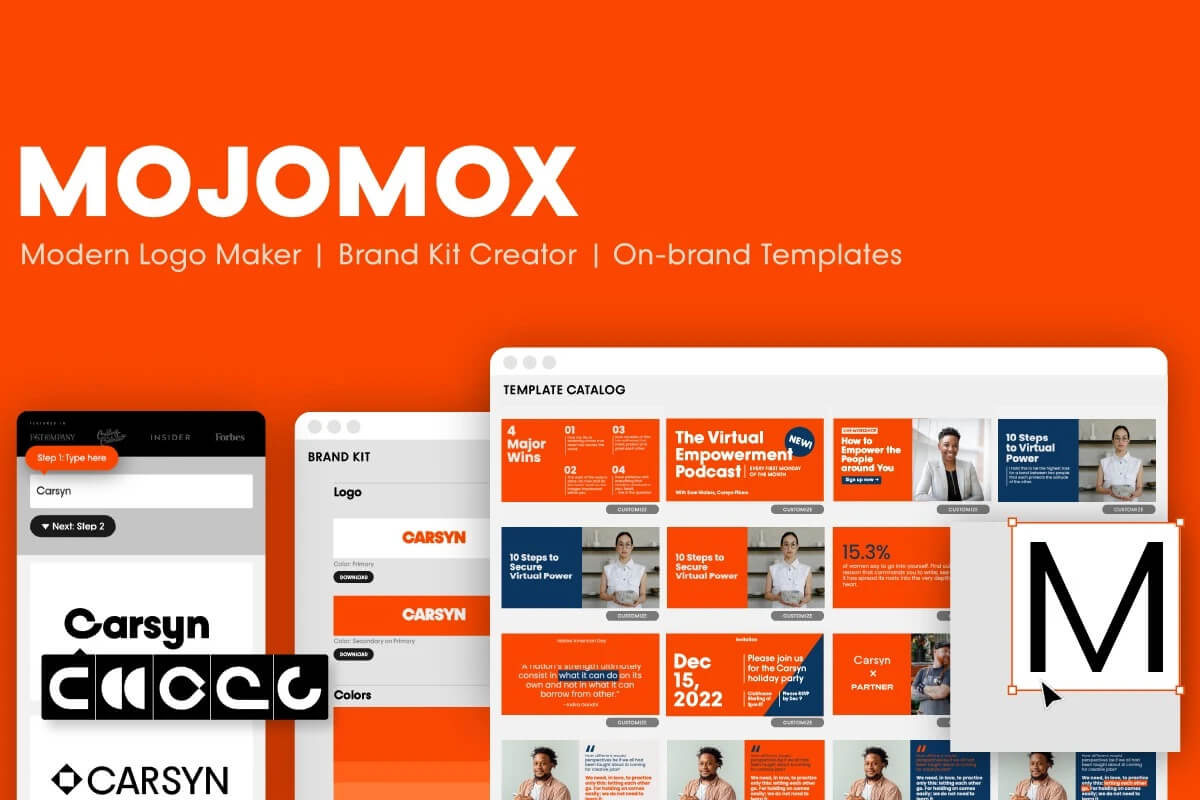 Mojomox is the perfect tool for small businesses or anyone looking to create a professional-looking brand. With this tool, you can create a logo in minutes and have it ready to use on your website or print materials. It makes it easy to get started with branding your business.
It offers a fast and easy way to create designer-quality wordmark logos and color palettes with customized details. It provides a wide range of options to create a unique look for your brand.
This tool makes creating a cohesive brand identity accessible by allowing users to select colors and fonts that match their brand. In addition, this tool offers a wide range of marketing templates that can be customized to fit the needs of any business.
With Mojomox, you can easily create designer-quality wordmark logos and color palettes in minutes, with customized details to match your brand.
Meet Mojomox
TL;DR
Whether you're looking for social media posts, business cards, or website banners, Mojomox has you covered.
Alternative to: Easel.ly, Pixelmator
You can also use it's marketing templates, which are already in your brand colors and fonts.
Free to use, so there's no risk; you can create a professional brand identity without spending a fortune.
Key Features of Mojomox
Free, modern logo maker.
Hipster wordmark app builder.
Custom fonts.
Custom colors.
Custom letter-spacing & font weights.
Immediate file download.
Features included in All Plans
20 logos & brand kits
unique and modern fonts
easy-to-use graphic tool
custom on-brand templates
branding school