Sendfox
Excellent email service that allows receiving, sending, and replying to emails using one mailbox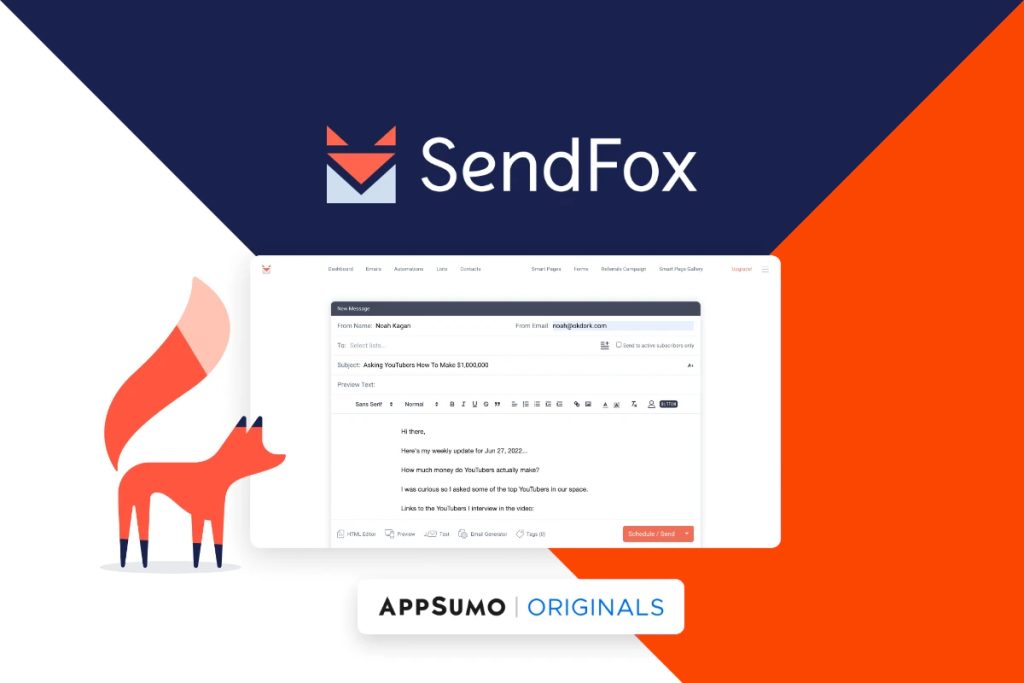 Writing perfect emails is time-consuming. You want to sound engaging and professional, but you also don't want to spend all day crafting the perfect message. That's where SendFox comes in. With the easy-to-use tools, you can create custom email campaigns tailored to your brand – without all the hassle.
And when it comes to business, there's no better way to show your subscribers what you want than by integrating them with their favorite tools. Zapier, Integrately, and WordPress are just a few of the popular options that your brand can take advantage of.
Not only will this make your subscribers happy, but it will also save you time and money in the long run. Plus, with built-in API access of SendFox, you can easily create your own integrations if you're feeling extra ambitious.
Additionally, the Smart Campaigns feature takes the guesswork out of email creation. Just choose your content source and let the generator do the rest. So go ahead and take a break from writing. We'll take care of the hard stuff.
Meet Sendfox
TL;DR
Transform your current content into fresh emails.
Send emails to recipients afterward.
Publish opt-in forms on your website and integrate them there.
Key Features of SendFox
Unlimited branded emails
Simple email editing
List building
Automations
User interface
opt-in forms and landing page
Features included in All Plans
Scheduled email campaigns at any time of the day
Unlimited triggered automations (with unlimited emails per automation)
Custom landing pages
Custom forms (including GDPR)
Lists and tagging to keep your contacts separated
Advanced analytics to track opens, clicks, and more
CRM functionality to write notes on each subscriber
Integrations: Sumo.com, KingSumo, Zapier, API, and POST HTML code