NeuronWriter
Optimize content and boost SEO with NLP recommendations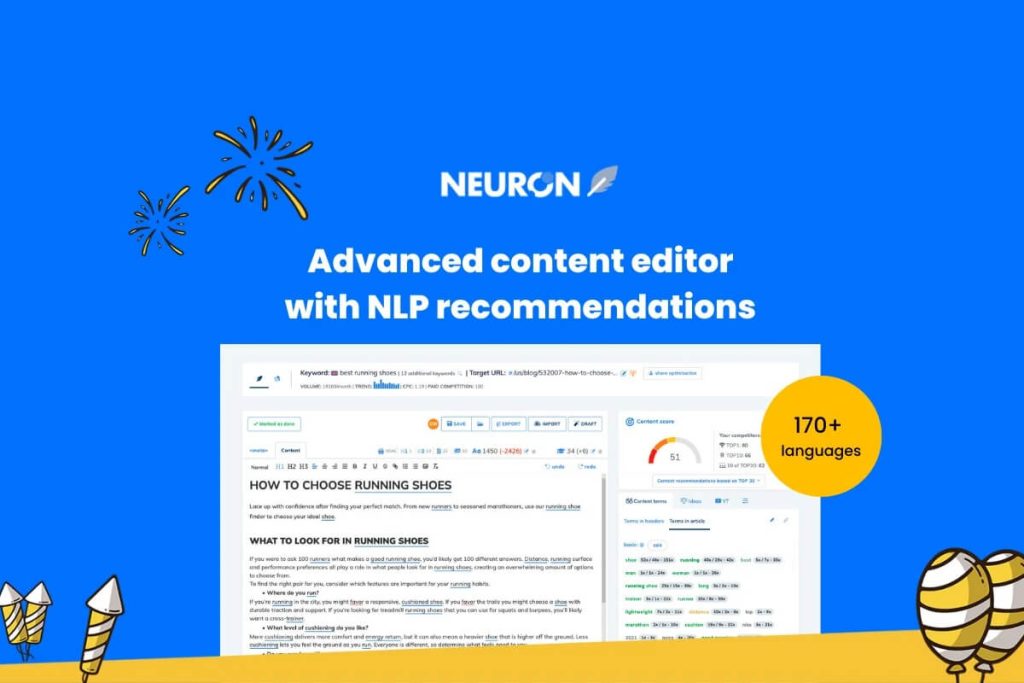 NeuronWriter is a content optimization tool based on semantic models, Google SERP analysis and competition data. It will help you research articles related to your niche and get the content you need with easy-to-follow recommendations.
It is an essential tool for article marketers who want to ensure that their content is optimized for search engines and user intent. With NeuronWriter, you can be confident that your article will be targeted, relevant and engaging, helping you to achieve your marketing goals.
This tool is the perfect solution for busy marketers who want to create high-quality, optimized content without spending hours researching and writing. With NeuronWriter, you can get the article you need quickly and easily, freeing up your time to focus on other aspects of your business.
This SEO optimizer ensures that your readers find your content relevant and valuable, improving your chances to rank high on search engine results pages. NeuronWriter also researches topics and article structure, making it simple to get the quality article you need.
Finally, NeuronWriter uses artificial intelligence to analyze your writing and provide feedback that can help you to improve your style, grammar, and overall clarity.
Meet NeuronWriter
TL;DR
Uses Natural Language Processing (NLP) to analyze competitor and identify gaps in your content strategy.
Alternative to: MarketMuse, ClearScope, SurferSEO, Frase
Generate draft for you using the GPT-3 algorithm that allows you to get started on your content faster.
Best for any content marketer or business that wants to improve their Google ranking.
Key Features of Neuronwriter
Write the best content
Competitor Analysis/SERP Analysis
YouTube video ideas
Specific paragraph keyword recommendations
NLP keyword suggestions
List of questions to answer
Features Included in All Plans
Expand your text with more information
Priorities based on market trends
Competitors' analysis is ready in a few seconds
Suggest keywords to include in each paragraph