Parallel
A client onboarding automation software with secure, centralized doc management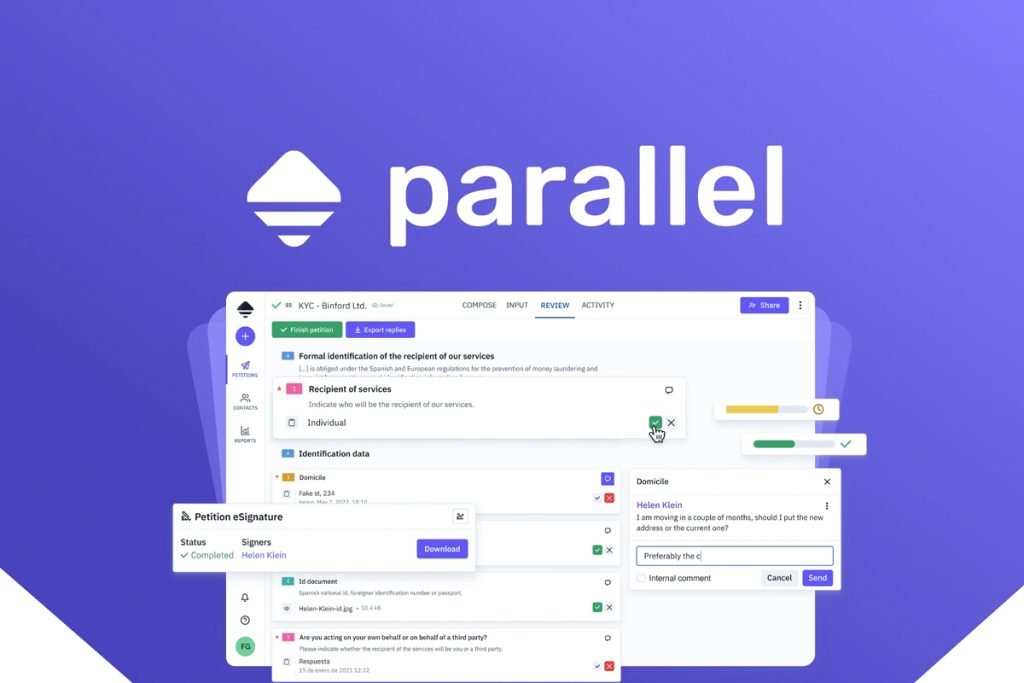 Parallel is a modern way to automate back-office onboarding with secure client portals, frictionless document management, and standardized workflows. With this tool, you can streamline your entire process from start to finish and make onboarding new clients a breeze.
A secure client portal can manage streamline the onboarding process by providing templated NDAs, SEPA mandates, legal documents, and more. These templates ensure all the essential documents and introductory email copy, so you can quickly email paperwork to your customer.
Additionally, this tool provides customizable internal collaboration tools that monitor progress to assist your back-office personnel work more efficiently. The software's task management system gives back-office teams the ability to assign and track tasks in real time.
It is a fantastic software that allows Lifetime deals through Appsumo. The Appsumo Lifetime Deal Parallel will enable you to purchase a lifetime at a discounted price of just $79. So don't wait any longer; head to Appsumo and take advantage of this incredible offer.
Meet Parallel
TL;DR
The software is designed to streamline client interactions and improve efficiency.
Alternatives to: Contractbook, Juro, and FileInvite.
You can easily access essential tools by standardizing back-office tasks and integrating with Zapier.
Best for: Customer support, Real estate, Sales managers.
Key Features of Parallel
API Access
Teams
Reporting
Bulk petitions
Live chat
Activity log
Custom logo
PDF export
Custom subdomain
Features included in All Plans
Unlimited templates and contacts
Automatic reminders
Forward security
Encrypted storage
SSL connection
Zapier integration
Remove Parallel branding