Quidlo Timesheets
A simple and easy time tracker for your team.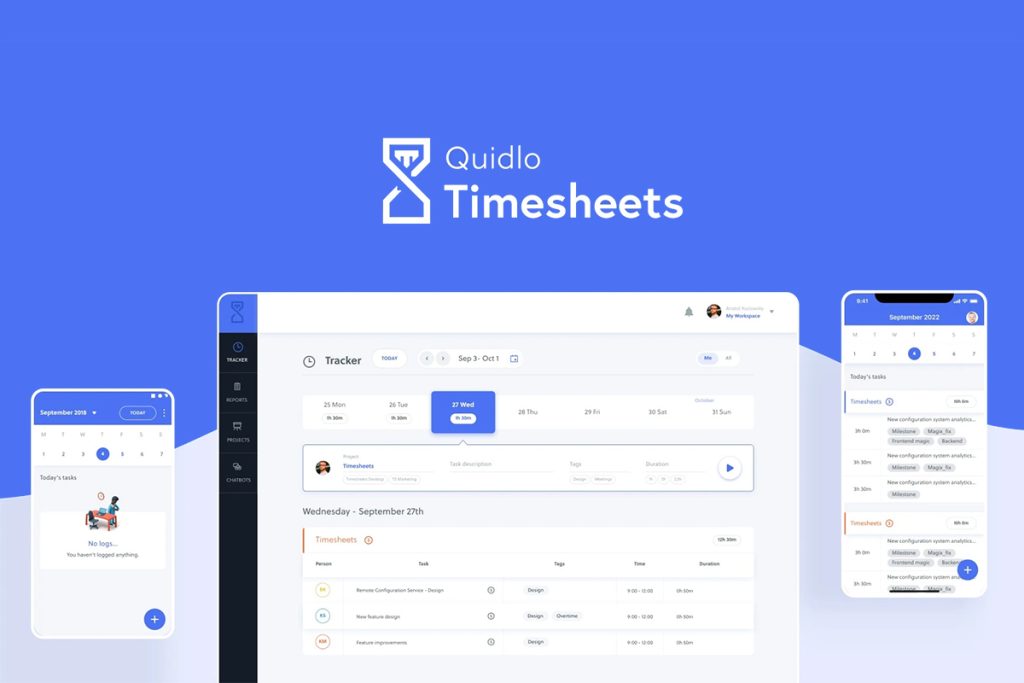 Quidlo Timesheets is a web-based time tracking application that offers users more control over time logging and reporting than a spreadsheet. It export data to Google Spreadsheets or Excel.
It's free, integrates with all primary project management tools, and takes only minutes to set up. With this tool, you'll always know how your team spends their time, and you can easily see room for improvement.
It's simple, easy to use, with a clean and intuitive interface. You can start tracking time in just a few seconds, and Quidlo Timesheets will generate clear and easy-to-understand reports.
It provides various features that make it more effective than a spreadsheet. For example, Quidlo Timesheets allows users to track their time in real-time, which is essential to stay on top of their work.
Finally, it offers a variety of reports that can be used to track progress and identify areas for improvement. It is essential for any team that needs to stay on top of their work and improve their time management.
Meet Quidlo Timesheets
TL;DR
It is a powerful tool that can help businesses and freelancers improve their productivity and clear monitoring on their activity.
Alternative to: MSCTIME, Mosaic, Zoho Projects.
Provides users with insights into tasks and projects by allowing users to explore data, break down hours, share custom reports
Best for: Accountants, Event organizers, Project managers
Key Features of Quidlo Timesheets
Time tracker
Time reports
Projects
Users & Roles
Employee Database
Timesheet Management
Features included in All Plans
Web app, mobile app, and desktop app
Unlimited users, unlimited projects, and unlimited timers
In-chat time tracking
Voice assistants support
Lock timesheets
Role management
Reports
Time approval (coming soon)
Add & edit time for others (coming soon)