Seodity
A data-driven platform that optimizes your SEO strategy for Google.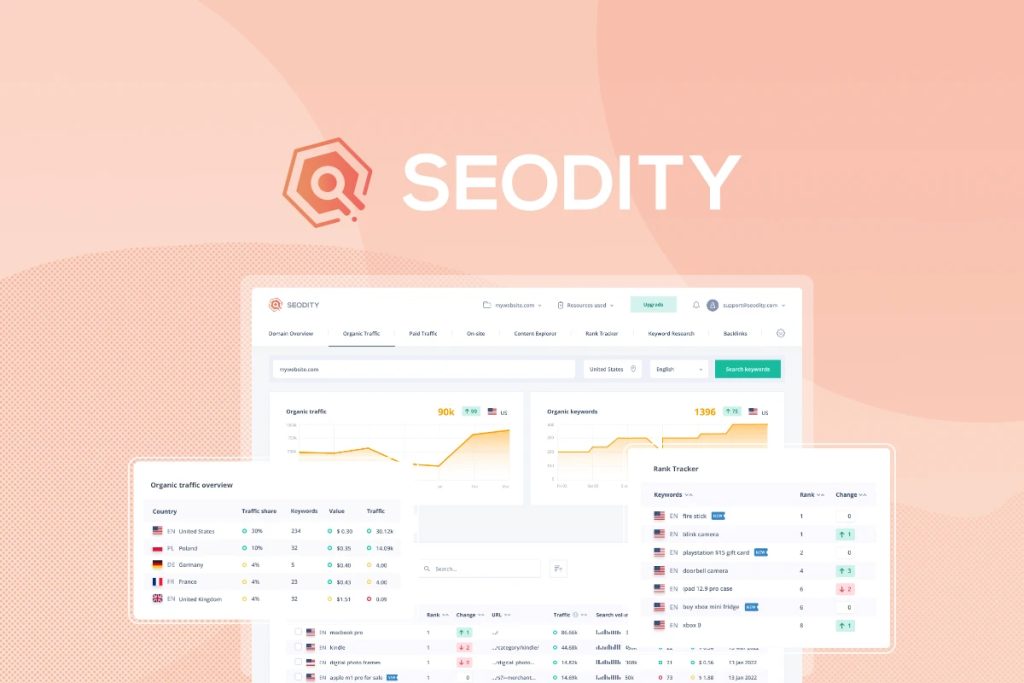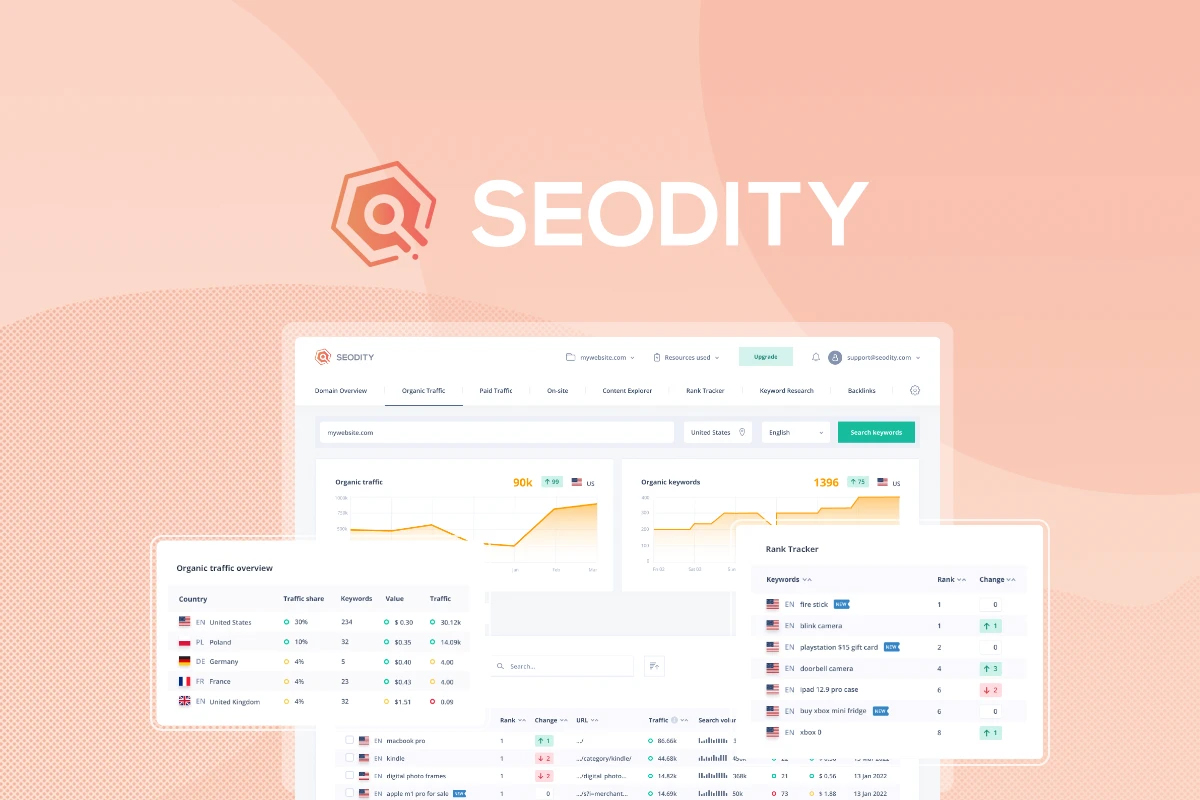 Seodity provides users with data-driven insights that help improve their website ranking and visibility in search results. It also offers tools that help businesses track their SEO performance, including keyword rankings, backlink profiles, and website traffic.
In addition, It offers a community of experts who can provide guidance and support on all aspects of SEO. With this tool, businesses can take their SEO strategy to the next level and improve their chances of ranking high in Google search results.
It analyzes your website using machine learning and determines which keywords will help you rank higher in search results. In addition, it allows you to track your progress and compare your performance to your competitors. With Seodity, you can be sure that your SEO strategy is always up-to-date and effective.
It also offers a suite of tools that help you track your progress and improve your ranking. With Seodity, you can be confident that you are doing everything possible to rank high in Google search results. Seodity is the Industry's Leading SEO Platform.
Meet Seodity
TL;DR
Provides technical SEO elements and automatically uses an algorithm to check the quality of content on any web page.
Alternatives to: NinjaSEO, Raven Tools, DataForSEO.
Users can see which website has more traffic, which website is older, and which website has more backlinks.
Best for: Marketers, Marketing agencies, Small businesses
Seodity Key Features
Content analysis
On page analysis
Data Analytics
Tagging
Keyword rankings
SEO
URL Analysis
Performance Monitoring
Website ranking
Keyword Research
Ranking
Serp-rank
Content discovery
Features included in All Plans
Unlimited projects
Unlimited domains
Weekly technical and SEO analysis
Daily keyword analysis