RelayThat
Create, resize, and combine brand elements in a moment to easily produce professional-quality designs at the level of an agency.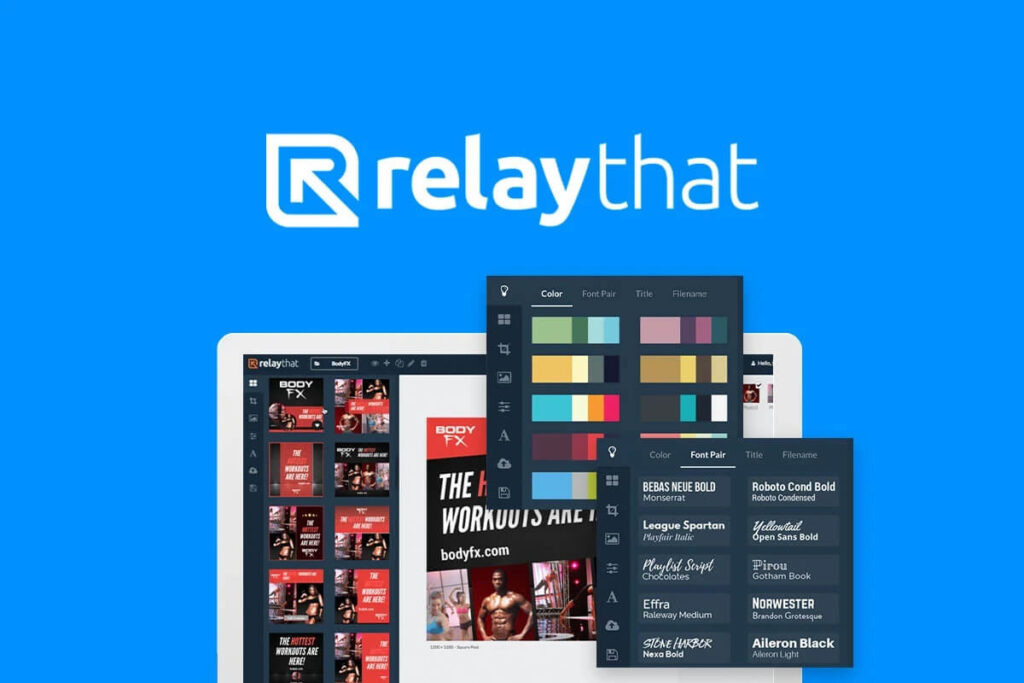 RelayThat is a brand management solution that enables you to quickly create professional marketing materials for various channels. This tool ensures consistency across your brand by removing uncertainty and hassle from the design process. After inputting your logo, text, image, and brand HEX code colors, RelayThat will then generate thousands of designs in various formats.
This platform is user-friendly, as you don't need advanced skills or complicated installations to start designing. With every edit, the entire layout library updates instantly, which provides you with more design options.
Also, this tool automatically resizes images for banners, ads, and social media posts, which saves you time and effort. Additionally, it includes features like image SEO, layouts for book promotions, and digital device mockups to increase viewer engagement.
Furthermore, you can select from a vast collection of preset color palettes, font pairings, and headline suggestions to get your projects. If you don't have branded assets, this tool offers over 3 million copyright-free icons and images.
Plus, RelayThat constantly tests its layouts on every channel to ensure maximum engagement and traffic conversion. It also provides clean and organized folders to switch between campaigns, designs, and projects without confusion.
Say goodbye to unprofessional design and hello to RelayThat. This tool is now available on Appsumo. Get a lifetime deal with this tool for just $59 on AppSumo, and streamline your brand design process while improving production speed. Don't miss out on this opportunity to optimize your design and enhance your brand's presence.
Meet RelayThat
TL;DR
Easily manage your brand by creating stunning creatives that are automatically resized for banners, ads, and social media.
Access an abundance of inspiration with pre-designed color palettes, font combinations, and headline suggestions.
Best for: Entrepreneur-curious, Freelancers, Marketers.
Key Features of RelayThat
One-click resize
Headline generator
Huge stock photo library
Images for Everything
Custom Fonts
Ad Image Templates
Font Pairing
Features included in All Plans
2,000+ SmartLayouts
3,000,000+ copyright-free photos and icons
One-click resize/remix for any layout
Custom font uploads
Image SEO automation
Headline generator
Download all sizes
Team sharing