Create chatbots for Facebook and Instagram and plan social media updates from a single platform.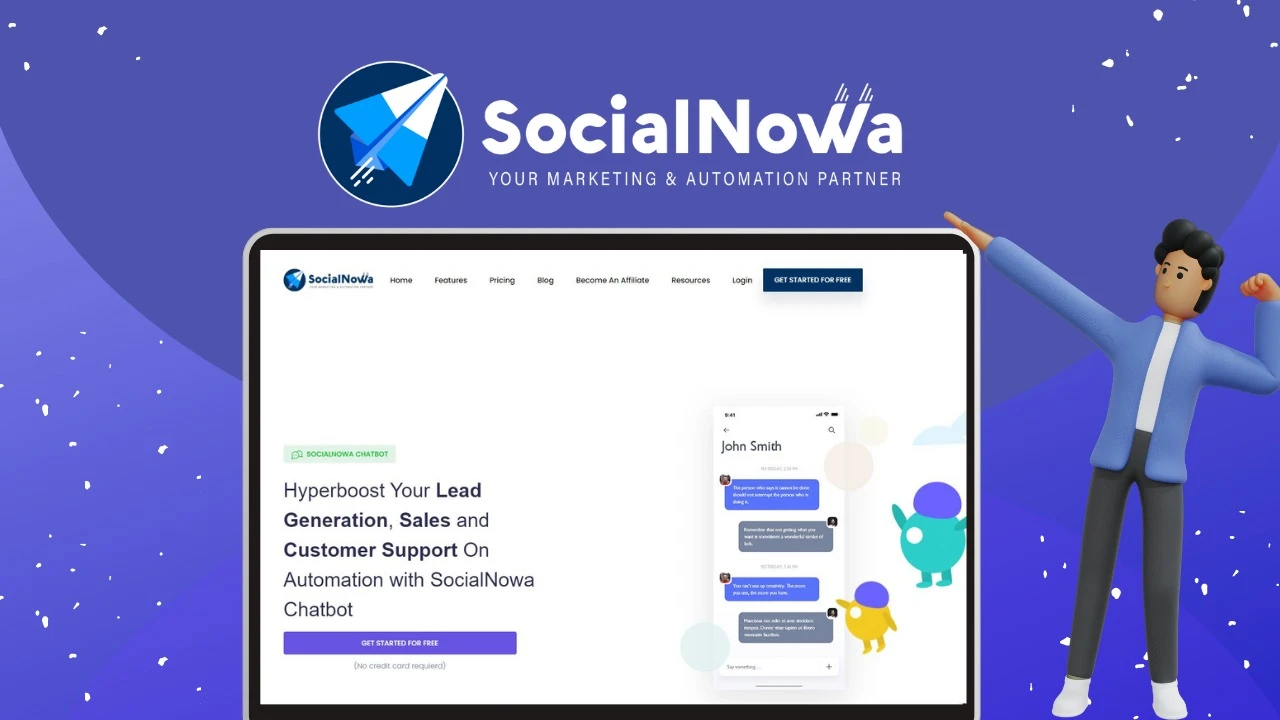 For companies looking to create a chatbot for Facebook Messenger or Instagram, SocialNowa Chatbot is the ideal option. You may easily and automatically collect leads' or customers' phone numbers, emails, and other details using SocialNowa Chatbot.
Using the same interface, SocialNowa Chatbot also lets you plan social media posts, keeping your audience interested regularly. For companies who wish to create a chatbot for Facebook Messenger or Instagram, SocialNowa Chatbot is the full solution.
The easiest approach to get in touch with potential customers and clients is through SocialNowa Chatbot. It interacts with Google Sheets and Zapier to increase the efficiency of your sales and customer service employees. For companies seeking more direct help, the SocialNowa Chatbot is the ideal answer.
The easiest way to create a DM automation loop with SocialNowa Chatbot is from scratch or by utilizing templates. You may also utilize Click-to-Messenger advertisements to direct additional visitors to messenger, where potential buyers can enquire about products and make purchases. Without needing to know any code, SocialNowa makes it simple for you to start chatbot marketing.
You may create an online store using the SocialNowa Chatbot to take orders and promote both real and digital goods. Everyone should use it if you want to expand your firm.
Meet SocialNowa Chatbot
TL;DR
Auto-respond to pre-sale inquiries and convince potential customers to buy your goods using a messaging bot solely.
Alternative to: ManyChat and Chatrace
Make advantage of the live chat tool to communicate with prospects and clients.
Automatically compile names, addresses, phone numbers, and other data.
Key Features
Automated lead generation
Messenger E-commerce Store
Auto-answer presale queries
Social Media Post Schedule
Live Chat Feature
30+ Pre-Built Chatbot Templates
Features Included in All Plans
Automate order collection and appointment booking
Create a store and sell digital products with Messenger eCommerce
Social media post scheduler
Auto-comment and auto-reply on posts
Create Facebook Messenger bot
Bulk posting to your social media accounts
Facebook hidden interest explorer
Unlimited social posting