Ubindi – Plus exclusive
A simple, user-friendly software created specifically for teachers and instructors.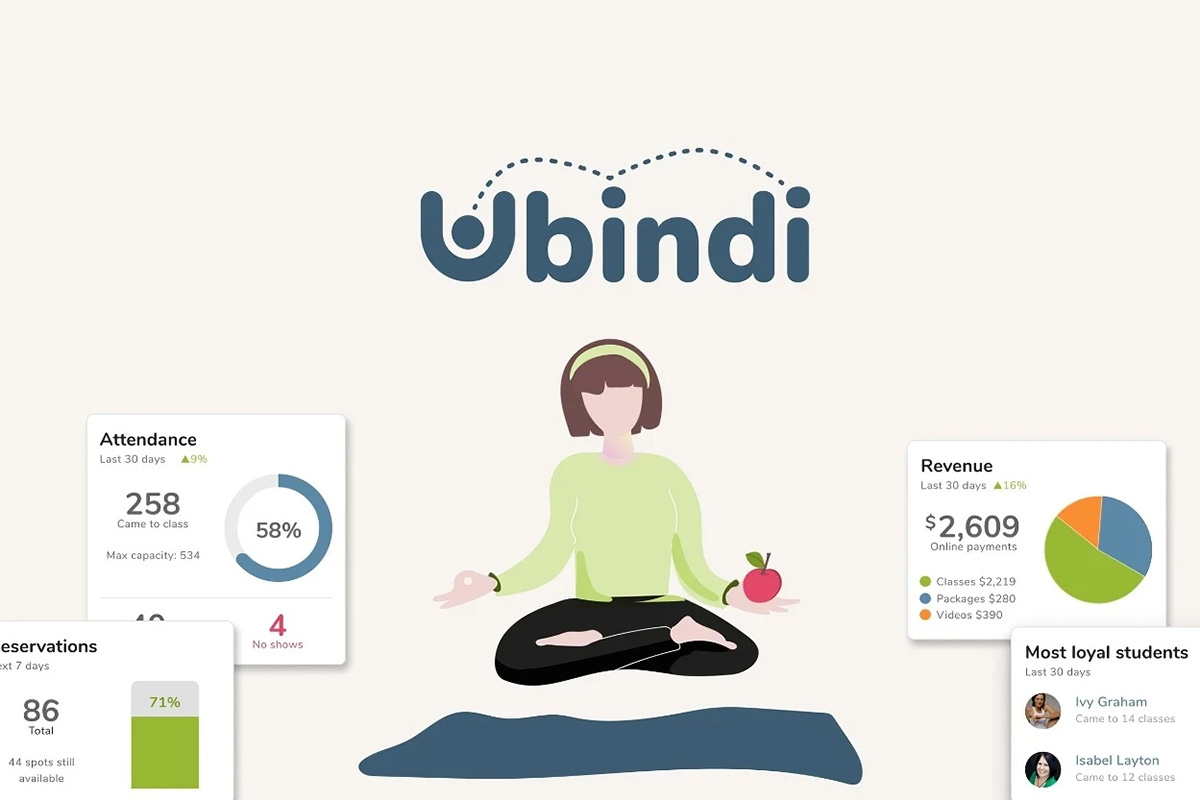 Ubindi – Plus exclusive is the solution for independent teachers and small studio owners. It includes everything you need to operate your business, from online bookings to automatic payments and class management. This is also easy to use, with a simple yet user-friendly interface.
Ubindi does not need to worry about setting up class schedules, tracking attendance, or creating reports. This makes it easy to stay organized and efficient to spend more time on teaching and less on administrative tasks. Plus, with Ubindi's exclusive features, you'll have even more tools at your disposal to create a thriving learning environment for your students.
This software is essential if you work as course creator or independent instructor, run a teaching business, or manage a fitness, yoga, dance, or art studio. It offers various features to help you streamline your business, including online booking, automatic billing, and class schedule.
In addition, Ubindi integrates with a range of third-party applications, making it even easier to run your business. With this software, you can focus on what you do best – teaching – and leave the administrative tasks to the software.
Ubindi – Plus exclusive is an incredible resource for anyone who needs to get the most out of their Ubindi experience. For a one-time purchase of just $52, you get access to its library of resources, including video tutorials, PDFs, and more. So don't miss out on this great deal – head to Appsumo and sign up today.
TL;DR
You can easily create video lessons, upload files and materials, and track student progress.
Alternatives to: MindBody, SimplyBook.me, Teachable.
Plus, it offers exclusive features that make it easy to keep your classes organized and running smoothly.
Best for: Course creators, Educators, Event organizers.
Key Features of Ubindi
Alerts/Notifications
Appointment Scheduling
Attendance Tracking
Attendee Tracking
Automated Scheduling
Availability Management
Billing & Invoicing
Student List
Tagging
Business Insights
Features included in All Plans
Physical/Virtual Classes
Class Reservation
Advance Booking
Payment Options
Student Pass & Credit
Stripe Integration
Email Communication
Video/Chat Platform Integrations
Paperless Attendance Management