Updigital
The software gives your brand a human voice that reflects its unique personality.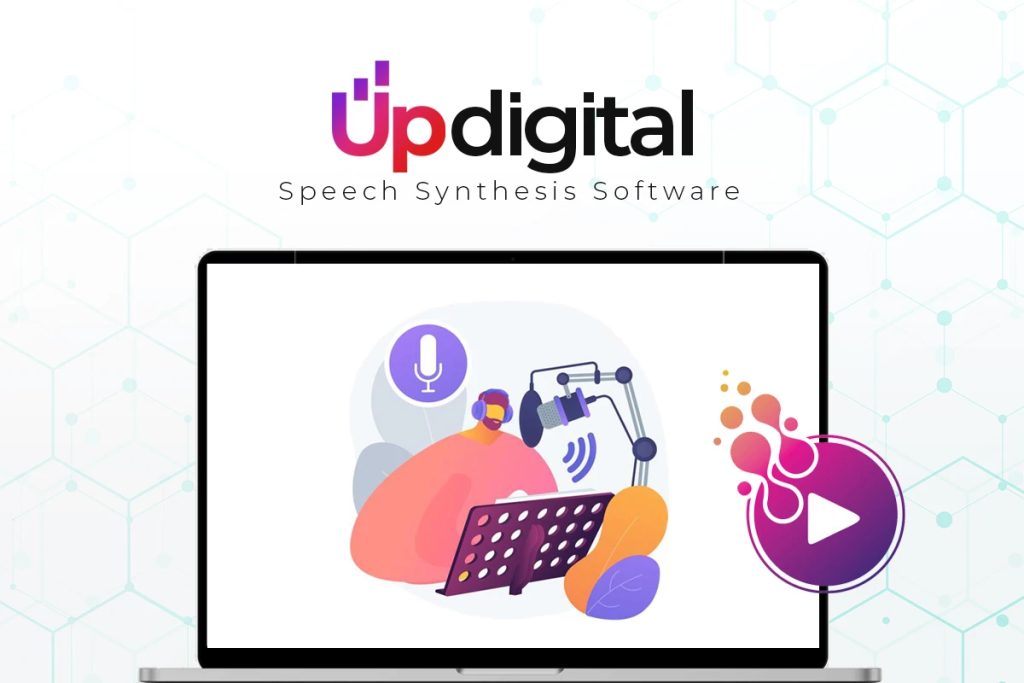 Updigital is a powerful speech synthesis software that can create a voice for a brand. This software uses artificial intelligence to learn and mimic the characteristics of your desired voice.
It is a Natural-sounding voice that can communicate with customers, prospects, and employees. It's speech synthesis software can be used to create brand ambassadors, read-aloud customer service FAQs, or even create a talking mascot for your company.
The software includes a wide range of customization options, so you can create a voice that is uniquely yours. For example, you can control the timbre of the voice to its accent and inflection.
With this tool, you can synthesize speech in any language, allowing you to communicate with people worldwide. Updigital also offers an extensive list of features, including text-to-speech, translation, and even an AI voice coach.
Updigital's Speech Synthesis Software is easy to use and requires no special training or skills. So if you want a way to give your brand a human voice, Updigital's Speech Synthesis Software is the perfect solution.
This speech synthesis software offers lifetime access for a one-time fee. The best part about Updigital is that it provides a significant discount when you purchase through Appsumo.
And now, with the Updigital Appsumo lifetime deal, it's more affordable than ever. So don't wait any longer; visit Appsumo today and take advantage of this limited-time offer. Grab the Lifetime Deal before the Price Hike.
Meet Updigital – Speech Synthesis Software
TL;DR
Create high-quality studio content for your Podcasts, Articles, Blog Posts, YouTube Videos, e-Learning Content & Courses.
Alternative To: Voicely, Blakify
Neural networks power it, and creating engaging and personalized user experiences is possible.
Best for: Bloggers, Content creators, Entrepreneur-curious, Small businesses and Videographers
Key Features of updigital
Content Creation
Audiobooks
E-learning
Voice Over
Securely Stored
Audio Formats
Multiple Voices
Audio File Hosting
65+ Languages
Features included in All Plans
Using 500+ realistic AI voices
Hundreds of Different Voices
Adjust speed, Volume and add pauses
Human-like voice content
Create audio content
Unlimited Characters for Lifetime
High-quality studio content