WooCommerce Sticky Cart
A dynamic Sticky Cart for WooCommerce that appears when a consumer chooses to purchase an item.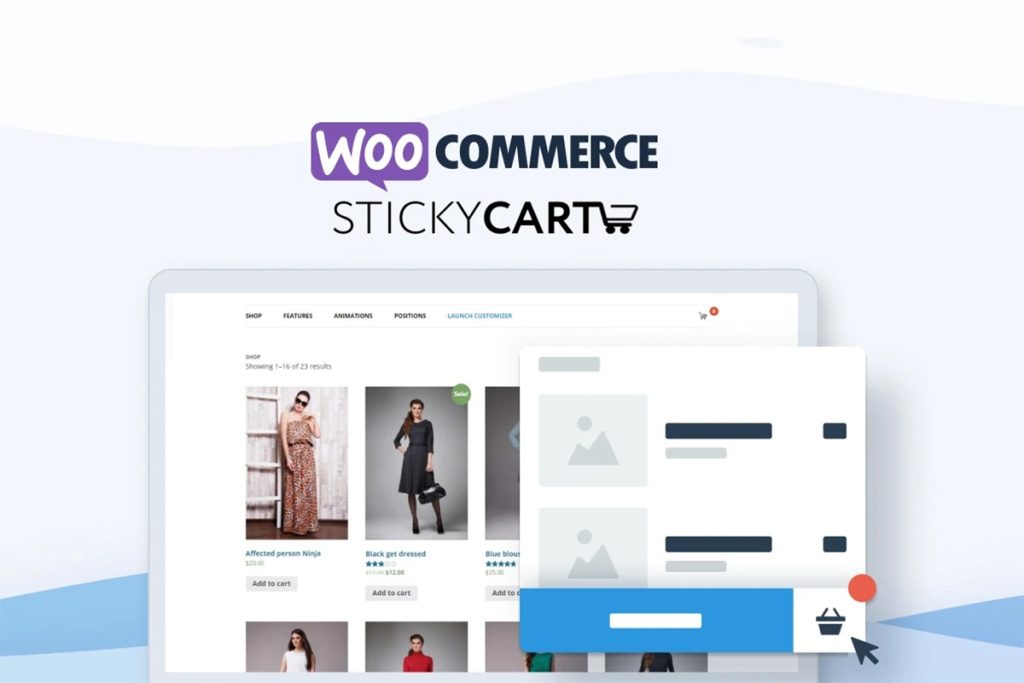 WooCommerce Sticky Cart is an interactive plugin that allows customers to buy items quickly and easily. When a customer decides to purchase an item, it will slide in from the side of the screen, providing all the information they need to complete the purchase. It is highly customizable, so you can tailor it to fit your store's specific needs.
This Sticky Cart also allows customers to quickly add items to their cart and checkout without leaving the page they are on. As a result, it is a great way to increase sales and conversion rates.
It is compatible with WooCommerce Subscriptions and Memberships. It also provide premium version with additional features. It is an excellent way to improve the usability of your eCoomerce store.
It will slide down when clicked, revealing a complete checkout form. This lets customers place orders directly without reloading the page. This tool is available as a free download from the WordPress plugin repository.
When the customer clicks on the cart icon, a sliding will be visible, allowing the customer to place an order without reloading the page. So, it is a great way to improve the user experience on your WooCommerce site.
TL;DR
Offers you to add a cart icon with an item count to all pages on your eCommerce site.
Visitors can buy item from any page on your site with a Sticky Cart that appears as they scroll
Easy to use and can help increase sales and conversions on your WooCommerce site.
Best for: Developers, Ecommerce, Web designers
Key Features of WooCommerce Sticky Cart
Promotes upsells
Fast add to cart
Remove product from
Minimal, clean design
Live Preview Customizer
Fly To Cart animation
Enable Cart Menu Item
Enable Free Shipping Bar
Features included in All Plans
Quick access to the cart page.
Quick checkout process.
Customization options.
Optimized for speed.
Compatible with your theme.
Instant access to the cart.
Replace the WooCommerce cart page, checkout page.
Integrates with a piece to match your design.
Cart Show max quantity reached message.