Email validation (Murlist)
Offers unlimited email verification with 99% accuracy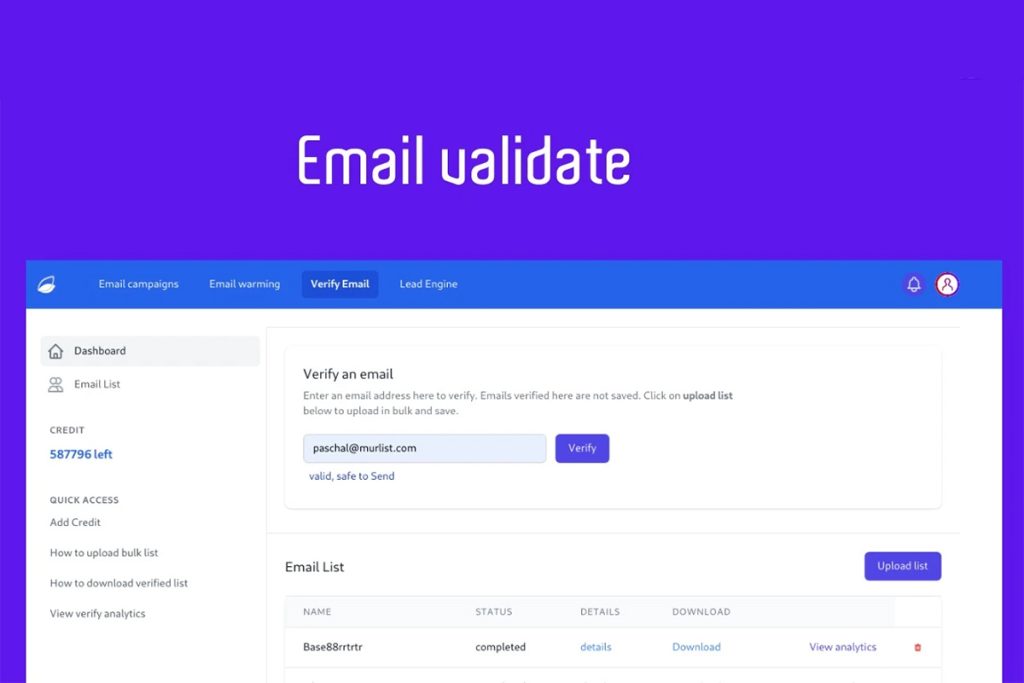 Email validation (Murlist) cleans up your lists to ensure you're reaching the right people. It is an Email List Validation tool that helps you quickly and easily validate your email lists.
Simply enter the email address you wish to validate and it will return a result indicating whether or not the email is valid. You can then take the necessary steps to correct any invalid email addresses before they cause problems with your Email Marketing campaign.
By using this Email Validation tool, you can detect inactive, spam-trap, and disposable emails. It also removes those detecting email issues. It decreases bounce rates and eliminates fake or undeliverable email addresses. So, It is the most accurate and reliable solution on the market. 
With this email validation tool, you can quickly validate email addresses to ensure that your messages always get through. And best of all, the Murlist Appsumo lifetime deal ensures that you'll have access to this tool for a lifetime, so you can always keep your sender's reputation in good standing.
Meet Email validation (Murlist)
TL;DR
With Email List Validation, you can quickly and easily verify the accuracy of your email addresses.
Alternative to: ZeroBounce and NeverBounce
Also, help to improve deliverability by ensuring that your messages are going to active addresses.
Best for: Customer support, Marketers
Key Features of Murlist
Deliver accurate results
Detects inactive, spam-trap emails.
Remove duplicate emails
Detect disposable emails
Detect catch-all emails
MTA & MX validation
Selective download
Features included in All Plans
Deep integration with other Murlist tools. and many more.
Deliverability scoring
500K credit per year
Stack 2 codes to upgrade to 2 million credits
Stack 5 codes to upgrade to 7 million credits