As a writer, you know the importance of finding the right tools to help you streamline your process and write better content. WriterZen is an excellent platform for creating SEO-friendly content. However, it's not the only one out there. There are quite a few WriterZen alternatives that can help you write better content. In this blog post, we will explore 8 different platforms that can help you improve your content quality.
Why WriterZen is an excellent tool for content writing
WriterZen is an excellent AI tool for content writing because it helps you stay focused and organized. When you're writing, it can be easy to get sidetracked or lose your train of thought. But with WriterZen, you can keep all your ideas in one place so you can always find them when you need them. Plus, sharing your work with others and getting feedback is easy. Whether you're a professional writer or just getting started, learning how to use WriterZen is a great way to improve your content writing.
Best WriterZen Alternatives
Frase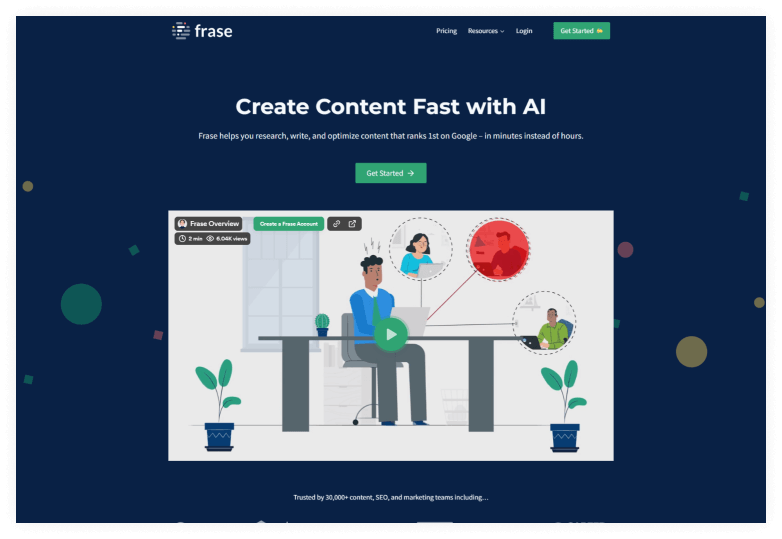 As any content writer knows, researching, writing, and optimizing content can be time-consuming and repetitive. That's where Frase ai writing tool comes in. Frase is AI-based writing assistant software that can help you with all aspects of the content writing process, from research to content optimization.
With Frase, you can quickly get all the information you need to write a well-researched and optimized article. And because it's automated, it can save you precious editorial time. So if you're looking for a way to streamline your content writing process, check out Frase.
SurferSEO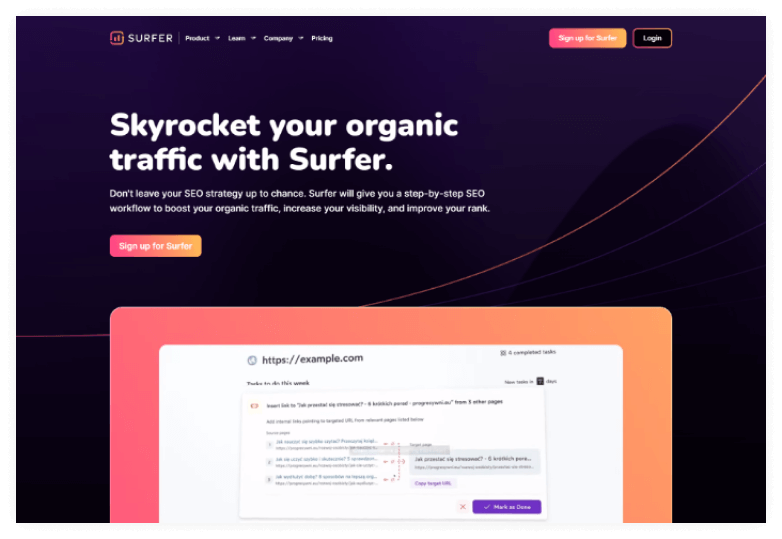 Surfer SEO is a cloud-based on-page optimization tool that takes the guesswork out of ranking your pages on Google. Instead of figuring out what Google wants to see, Surfer SEO provides a data-driven analysis of precisely what's missing from your page. With metrics like main and sub keywords usage, incoming backlinks, media elements, and more.
Surfer SEO ai writing tool can build a model of what search engines are looking for. And with tools like the Content Editor, advanced plagiarism checker, and SERP Overlay, optimizing your pages for maximum visibility is easy.
So if you're looking for a way to get your pages ranking higher on Google, Surfer SEO is a tool you need to check out.
Serpstat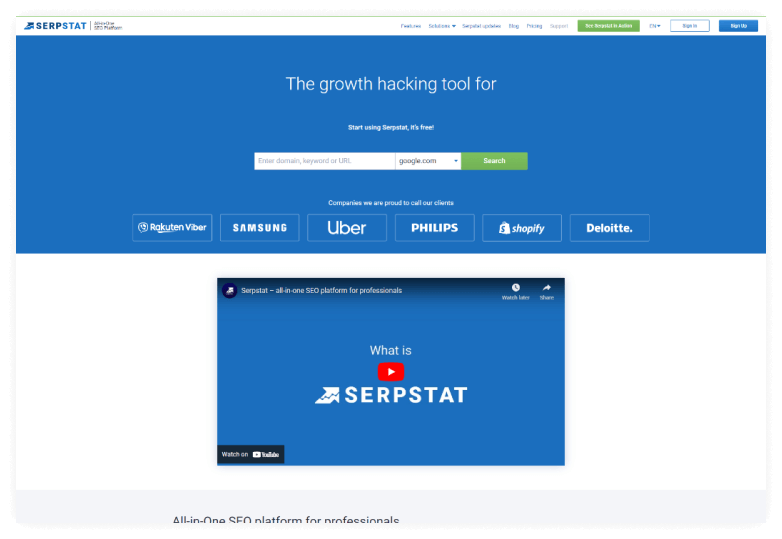 Serpstat is the all-in-one platform you need to improve your online visibility and ranking seriously. With 30+ tools for competitor intelligence, content marketing, complete cycle SEO management, market intelligence and analytics, and advertising and paid search intelligence,
Serpstat has everything you need to get ahead of the competition. With Serpstat, you can discover your niche, explore world best practices used by market leaders, and create high-quality content that will help you rank on Google.
So if you're ready to take your marketing to the next level, sign up for Serpstat today.
SEO Powersuite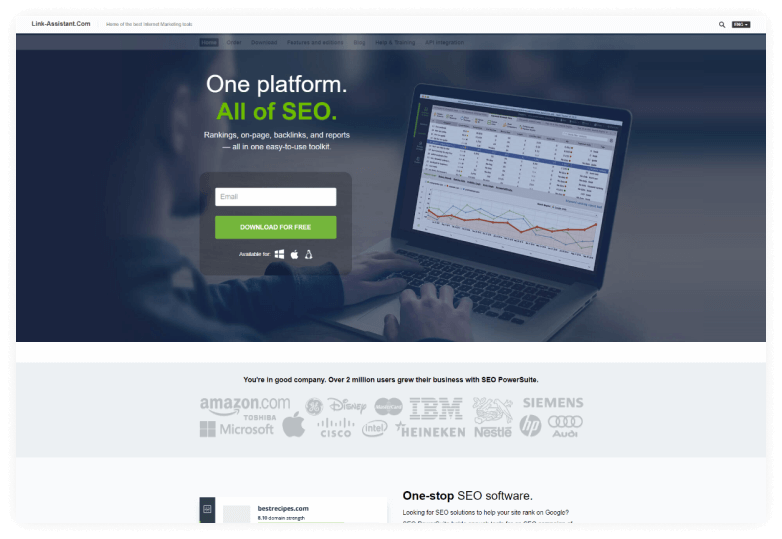 SEO PowerSuite is the perfect solution for businesses that want to take their SEO game to the next level. The rank tracker enables employees to generate location-specific rankings, content optimization, schedule rank-checking tasks, and prioritize keywords, among other processes. This lets supervisors gain insights into issues affecting SEO rankings, such as broken links, duplicate content, poor mobile usability, site speed, and W3C validation errors.
The link-building functionality of this ai writing tool allows staff members to monitor backlinks performance across social media platforms, including Facebook, Twitter, and Linkedin. Administrators can also export created data and set up the platform in various languages. So if you're looking for a way to boost your business in search engines, SEO PowerSuite is the answer.
Hypotenuse AI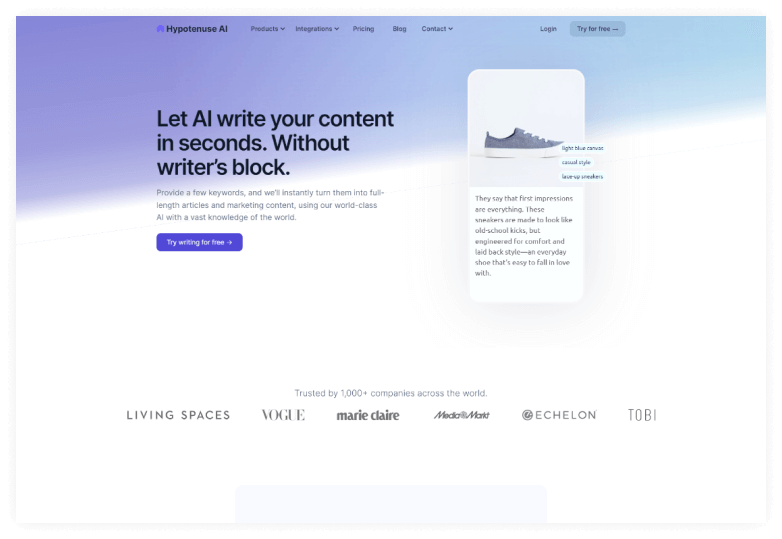 Hypotenuse is an excellent AI writing tool because it can save you a lot of time and energy when generating original content. If you're someone who is constantly feeling strapped for time, then Hypotenuse is the tool for you. In just minutes, you can create high-quality, plagiarism-free content that will grab your audience's attention.
Not to mention, Hypotenuse can also be used to generate marketing copy for landing pages, content optimization, google ads, and product descriptions. This can be extremely helpful for businesses that want to improve their marketing strategy but don't have the time or resources to do so. With Hypotenuse, all of that can be taken care of quickly and easily.
Ubersuggest
If you're looking for an edge over the competition, you need Ubersuggest. This powerful ai writing software provides you with everything you need to optimize your website for search engines. With Ubersuggest, you can keep track of your own website's SEO performance and receive updates on how you're ranking. You can also research your competitor's websites and see what they're doing right (or wrong). But that's just the beginning. Ubersuggest also comes with a vast database of keywords, topic discovery and content suggestions that can help you improve your rankings.
RankIQ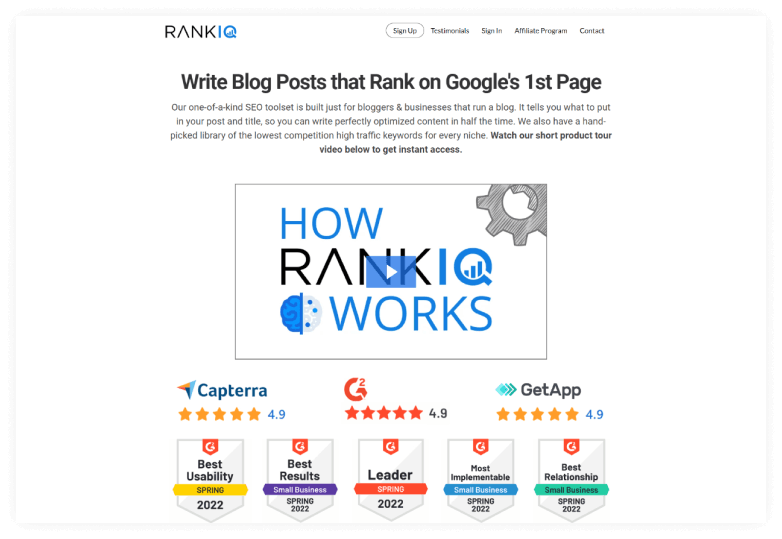 Anyone who's ever attempted to write a blog post knows that it's not always easy to come up with topics that will rank well on Google. And even if you can come up with a great topic, writing the post can be challenging. That's where RankIQ ai writing assistant comes in.
RankIQ is an AI-powered SEO toolset that was built specifically for bloggers. It tells you what to put in your post and title so that you can write perfectly optimized content in half the time.
Additionally, it has a hand-selected collection of the most popular but low-competition keywords for each blog category. In other words, it takes all the guesswork out of SEO and blogging, so you can focus on what you do best: writing great content.
So if you're looking to take your blogging game to the next level, give RankIQ a try. You won't be disappointed.
Moz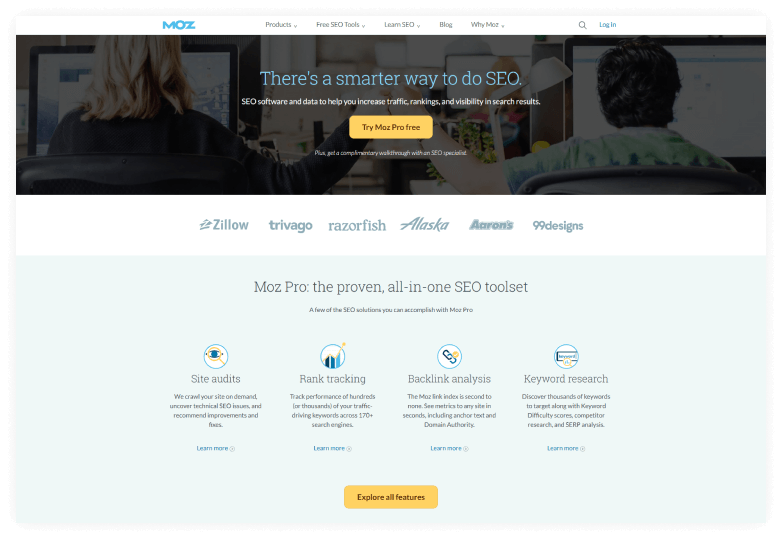 Moz is an excellent ai writing assistant for those just getting started in SEO. It's easy to use and offers powerful features, like Keyword Explorer and Link Explorer. The Keyword Explorer is a great way to research keywords, and the Link Explorer is a great way to see how your site is doing in terms of backlinks.
This is also a great tool to help you troubleshoot any technical SEO issues you may be having. The main Moz Pro interface is clean and straightforward to navigate, although it can be disjointed in other places. Moz Pro is an excellent tool for anyone looking to get started in SEO.
How to choose the right tool for you
Deciding between all the different marketing tools can be challenging- but don't worry; we're here to help! There are a few things you should keep in mind when choosing the right tool for you.
First, consider what kind of project you'll use it for.
Second, consider the size and weight of the tool. If you're only going to be using it for small projects around the house, then a heavy-duty drill might be overkill.
Finally, consider your strength and dexterity- some tools require more upper body strength than others.
With these things in mind, choosing the right tool will be a breeze.
Final thoughts
So there you have it, everything you need to know about Writerzen alternative SEO tools. I hope this has been helpful and that you now feel more confident in choosing the right one for your needs. Remember, there is no perfect tool, and the best way to find what works for you is to experiment. So get out there and try a few different ones until you find the perfect fit.