ApiX-Drive
A code-free, ready-made API integration that enables you to automate your work.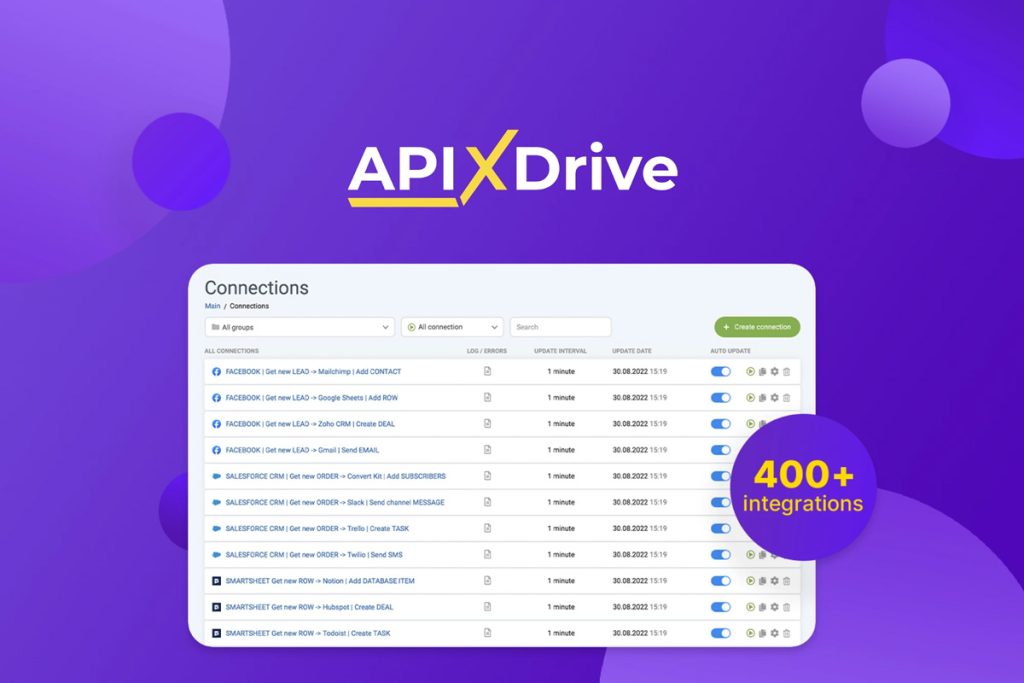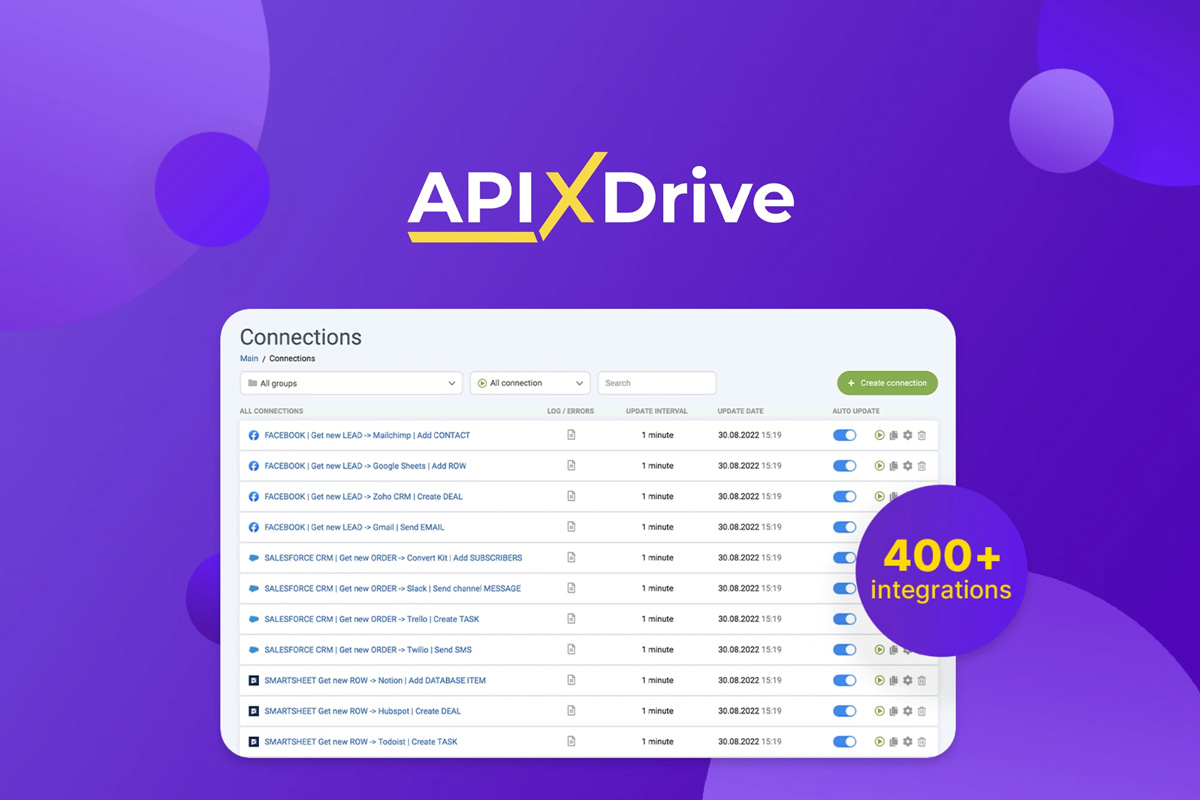 ApiX-Drive is a no-code API integration builder that makes it easy to transfer data between favorite platforms and tools. This connects to all the major API providers, so you can easily connect your data sources and start transferring data between them.
It is easy to connect to the platform and automatically generates the necessary code for your integration. In addition, it provides a wide range of pre-built integrations for popular applications so you can get started quickly and easily.
ApiX-Drive is a straightforward interface that allows you to keep all of your tools in one place while also automating routine tasks. In just a few clicks, you can integrate with over 400 popular platforms ranging from CRMs to messengers and eCommerce.
This tool makes it simple to integrate all of the tools you need to get more done, such as WordPress, Slack, Mailchimp, and Webhooks. It also allows you to test and optimize data transfers by loading test data from various platforms. Its built-in math functions make it simple to add and divide values.
This tool also lets you transfer new leads from your website or landing page to Hubspot's CRM. So, ApiX-Drive is the perfect tool for anyone who wants to simplify their data transfers and get more done.
ApiX-Drive's lifetime deal through Appsumo is an incredible opportunity to get all this for a one-time purchase of just $69. So take advantage of this great opportunity. This API integration tool is a reliable and affordable way to store your essential data, and with the Appsumo deal, you can get it all for one low price.
Meet ApiX-Drive
TL;DR
It provides a wide range of transformation and enrichment options, so you can customize your data transfers to meet your specific needs.
Alternatives to: Make, Tray.io, Zapier.
This is also constantly updated with the latest API changes, so you can be sure that your data transfers will always be up-to-date.
Best for: Developers, E-commerce, and Marketing agencies.
Key Features of ApiX-Drive
API
Code-free
Call Tracking
Auto-update
Customizable integrations
Automate workflows
GDPR-compliant
Features included in All Plans
Automate work business processes Quick & Easy
Save up to 50% of working time
Make integration through the web interface
Easy way to combine different services
No programming skills or special knowledge needed