OUTPRFRM
OUTPRFRM allows users to track the accuracy of stock price predictions made by financial analysts.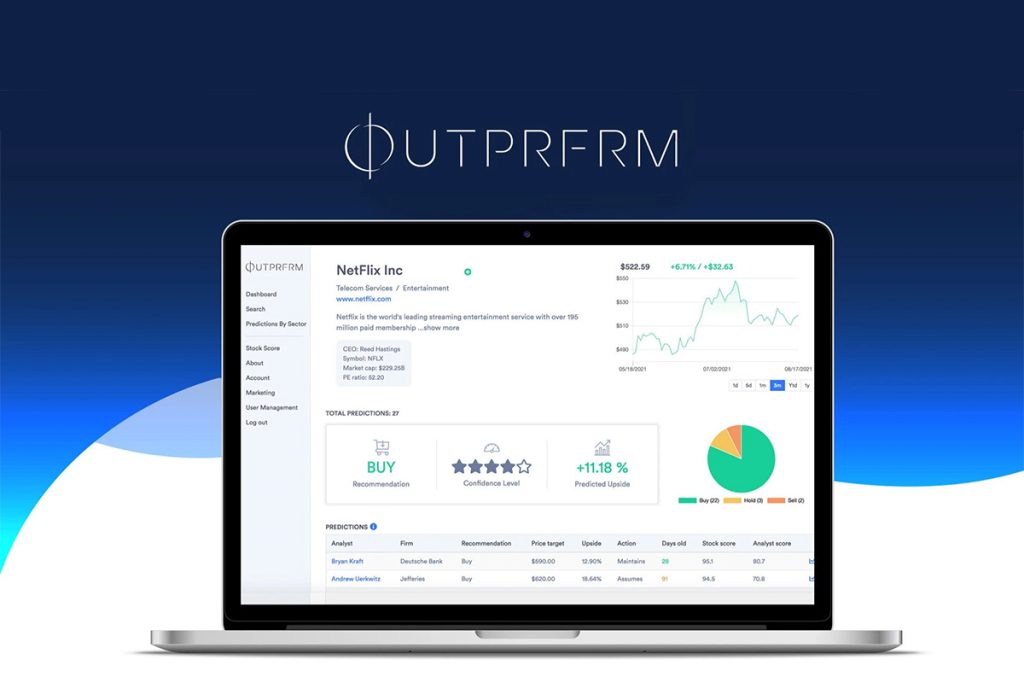 OUTPRFRM is changing the investment landscape by providing a platform for investors to access quality advice. This evaluates the past accuracy of financial professionals giving investment advice, making it easier for investors to find quality advice.
OUTPRFRM simplifies investing decisions by providing tools and resources to help investors make informed decisions. With this app, you can be confident that you are getting quality advice from financial professionals with a proven track record of success.
The tool collect predictions from financial analysts about the stock price's movement and compare them with the actual stock price movement. It also has an extensive database of gathered data that users can access to get more information about a particular stock. In addition, it is constantly updated with new information, making it an invaluable resource for investors.
OUTPRFRM is excited to announce a special lifetime deal through Appsumo. For a one-time purchase of just $69, you can get all its features for a limited time. This is an incredible opportunity to get it's cutting-edge software at an unbeatable price. So take advantage of this great opportunity and get OUTPRFRM for a lifetime.
Meet OUTPRFRM
TL;DR
They have an extensive network of financial advisers, accountants, and other experts to help you succeed.
Alternatives to: Stock Rover, Barron's, Seeking Alpha, EquityNet.
It helps you find the best trading advice by rating the accuracy and performance of financial analysts.
Best for: Consultants, Entrepreneur-curious.
Key Features of OUTPRFRM
Top Analyst Picks
Top Performing Stocks
Most Accurate Predictions
Monitoring
Financial Research
24/7 Live Support
Features included in All Plans
Recommended action for any stock
Stock suggestions across the entire economy
Stock suggestions are broken down by sector
Analyst predictions are broken down by sector
Active analyst predictions tracked
Validation Stock Page