Spott
Achieve effortless and measurable conversions when you captivate and inspire your audience with compelling content.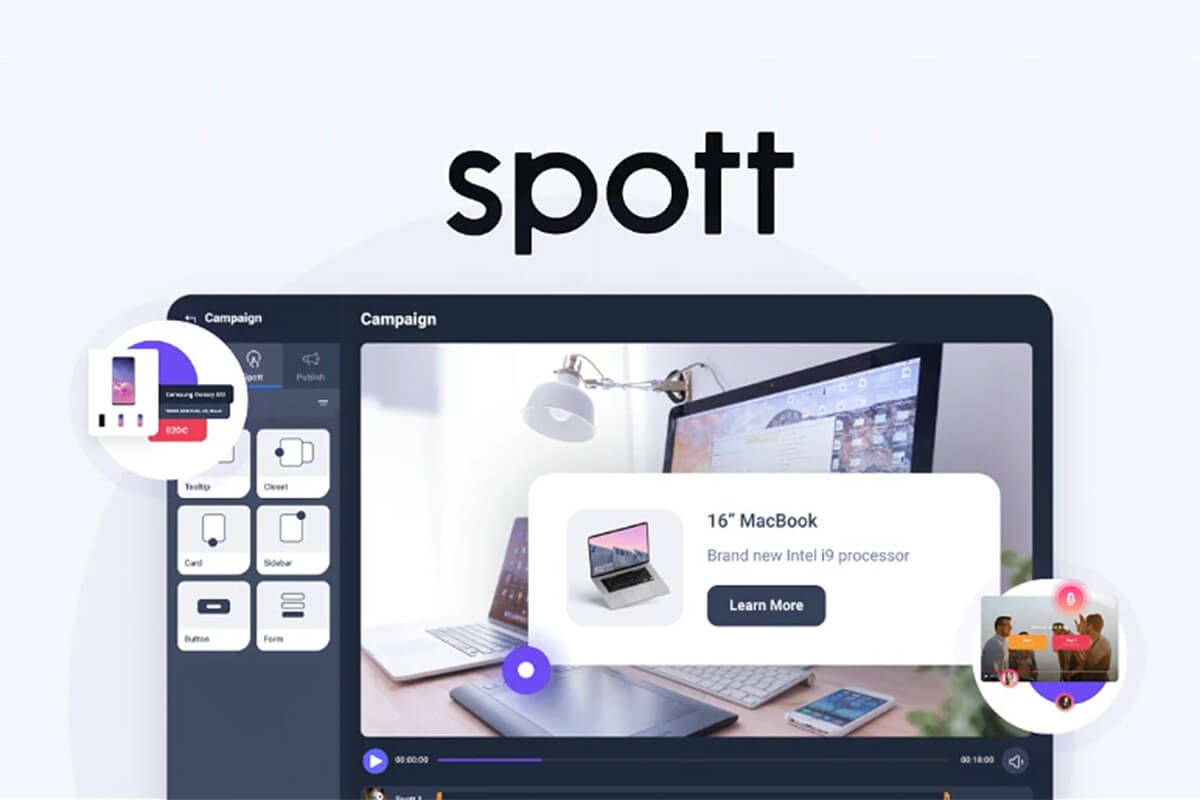 Spott is an innovative platform that transforms how content is produced and received. It offers a user-friendly interface that enables users to seamlessly create interactive elements within their images, videos, and PDFs.
The versatility of Spott allows for customization based on branding, content type, and desired conversion goals. Marketers can tailor their interactive elements to align perfectly with their brand identity and marketing objectives.
With this tool, the possibilities for interactive content are virtually endless. Businesses can create shoppable images and videos, where viewers can directly purchase products featured in the range. Marketers can embed links to relevant landing pages, encouraging users to explore further and boosting website traffic.
Furthermore, Spott provides valuable insights and analytics to measure the success of interactive content. Users can track key metrics, such as engagement rates, click-through rates, and conversion rates, enabling data-driven decision-making and continuous optimization.
It can be said that Spott is a game-changer for content marketing and eCommerce. For a one-year subscription, Appsumo 1 year deal charges $99 for this tool. So, take the chance and advance your content development and marketing efforts.
Meet Spott
TL;DR
Unlock the potential to enhance session times, elevate lead generation, and skyrocket conversions on your website with the power of interactive content.
Alternatives to: Showpad Content, ActiveCampaign for Marketing, G2 Deals.
Tailor the interactivity of your content to align perfectly with your branding, content type, and desired conversion goals.
Best for: Bloggers, eCommerce, Marketing agencies.
Key Features of Spott
Interactive content
Our interactive templates
Branding options
Multi-channel publishing
Metrics and dashboards
Integrations
Automation
Manage brands & teams
Features included in All Plans
Transform your images, videos, and PDFs into engaging interactive experiences.
Personalize interactivity with hotspots and overlays tailored to suit your brand and goals.
Optimize your purchase funnel with our "Add to cart" template, boosting average order values by up to +19%.
Seamlessly integrate lead forms into your content using iframes.
Craft unique storytelling experiences with video branching capabilities.
Create stunning lookbooks by combining videos and images.
Reconnect with users who have interacted with your content on other platforms through retargeting.
Dynamically link your product feeds, ensuring the right offer, language, and currency for a personalized experience.
Monitor performance and gain valuable insights with our metrics dashboard, identifying top-performing content, products, and interactive layers.