ConvergeHub
A comprehensive platform that integrates CRM functionalities for support, sales, marketing, and billing.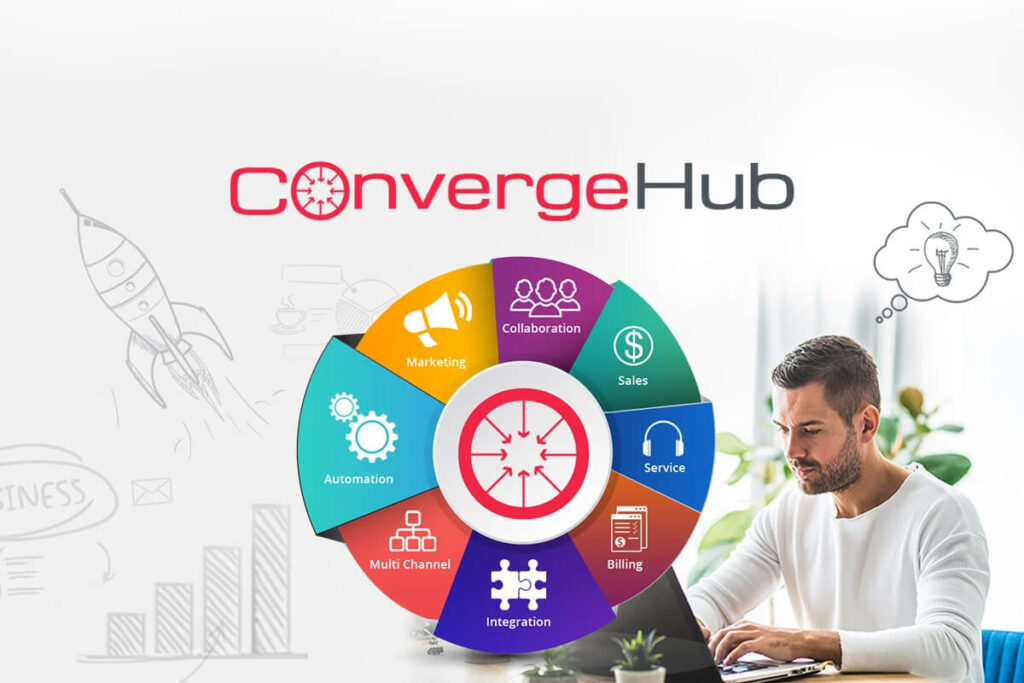 Converge Hub is a powerful and user-friendly unified CRM platform that offers a number of functions for invoicing, support, sales, and marketing. It allows businesses to automate their CRM process with ease, which makes it a great solution for businesses of all sizes.
One of the standout features of this platform is a clean and configurable dashboard that gives users a clear overview of new leads, closed deals, and upcoming tasks. Users can add their sales pipeline, support cases, and ROI to the dashboard and even customize the dashboard to fit their specific needs.
Moreover, the Leads module is another impressive feature of ConvergeHub, which helps users follow up and close sales without any hassle. Users can change status, schedule meetings, make notes, send emails, and perform other tasks from one page. The module also shows all related documents, meetings, upcoming tasks, and products/services for a particular client.
Furthermore, ConvergeHub's customer support feature is also excellent. It allows users to manage tickets easily, assign them to other team members, automate responses, and keep track of each case's history. Users can also create FAQs in Knowledgebase to make everyone's life easier.
Plus, the Report Builder is another helpful feature that allows users to compile and schedule reports. The platform also allows users to automate actions and reduce their workload with a comprehensive system to configure triggers and setup.
ConvergeHub enables organizations to effortlessly expand their workforce by adding new employees. If you're looking to accelerate your business growth, you can purchase ConvergeHub for just $199 on the Appsumo platform. Take action now and get started on streamlining your CRM process!
Meet ConvergeHub
TL;DR
With a unified platform, ConvergeHub allows you to manage sales, marketing, support, and billing with ease.
Alternatives to: Salesforce, Pipedrive
ConvergeHub enables you to create custom sales processes and leverage powerful automation to attract leads and foster stronger client relationships.
Best for: Marketers, Sales managers.
Key Features of ConvergeHub
Accelerate Sales
CRM with Marketing Automation
Support at your Fingertips
Dynamic Billing Process
Collaboration
Customize, Extend and Build Solutions
Features included in All Plans
3 users
500 Leads
500 Accounts
500 Contacts
500 Deals
500 Cases
500 Events
500 Tasks
500 Notes
250 MB storage
500 emails per user/month
App store