Elite Learning
A carefully selected collection of resources to improve knowledge, skills, and team development, including access to videos, articles, courses, podcasts, and assessments.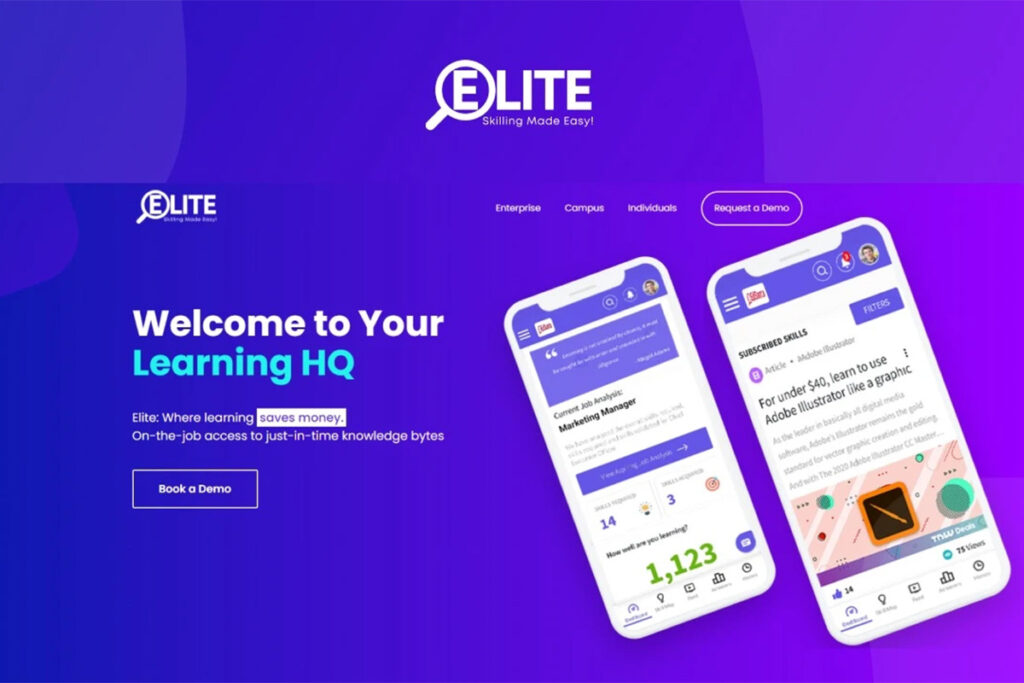 Elite Learning is a technology driven solution that allows teams to stay up-to-date with the latest skills and trends. This cloud-based system simplifies finding and acquiring the latest knowledge, making it faster and more efficient.
With Elite Learning's straightforward interface and easy-to-digest content delivery system, anyone can quickly find tailored information on a vast range of topics to become an integral part of any team.
The platform offers a comprehensive suite of curated learning products that allow users to master the knowledge quickly and efficiently. It also features intelligent progress tracking, enabling users to track their progress over time and adjust their learning schedule to ensure they keep up with the changing times.
Low employee engagement and course completion rates result in poor ROI regarding workplace learning, but it can make all the difference. It also provides detailed insights into how employees engage with and complete courses that allow organizations to measure success, potentially tune approaches, and take corrective measures as necessary.
It incorporates the latest technologies used in online learning, which makes knowledge easy to acquire and develop skills quickly, allowing organizations to generate significant returns on their learning investments.
Elite Learning offers an unbeatable package for groups of up to 50 users. With a vast selection of skill paths curated by global subject experts, over 20 million pieces of Influencer Content covering 1200 different skills, and evaluation/validation tests to help spot potential gaps, elite learning is a versatile and comprehensive way to learn.
It also includes updated user analytics, the ability to create teams with designated managers and admins, reward incentives and certificates, making elite learning the perfect fit for any organization that wants to maximize their group's capabilities. In addition, elite learning is now available on AppSumo for a limited time at $79. So, don't wait, Grab the deal.
Meet Elite Learning
TL;DR
This offers users an array of courses and tutorials that are convenient, comprehensive, and capable of meeting diverse learning needs.
Alternatives to: Think-cell.
It provides curated learning products designed for maximum efficiency for a complex challenge.
Best for: C-suite, SaaS, Small businesses.
Key Features of Elite Learning
Upto 50 users
The Magic Learning Box with 20M+ Articles, 15M+ Videos, 856,000+ Courses, 150,000+ Podcasts
Personalized learning: Skills mapped for every user as per their job roles.
1000+ Skill Paths with over 10 million curated content by global subject experts.
20 million plus Influencer Content for over 1200 skills.
Detailed analytics for all users. Create a team, and assign managers and admins.
Features included in All Plans
Map skills for every role in an organization
AI-powered skill management solution
Available on all devices, plus mobile apps
Curated by global experts for their respective skills
Individualized learning paths for each employee
Evaluation and Validation tests for each skill to map gaps