Feedify
A cloud-based push notifications helps eCommerce, publishers, and bloggers increase engagement and conversions.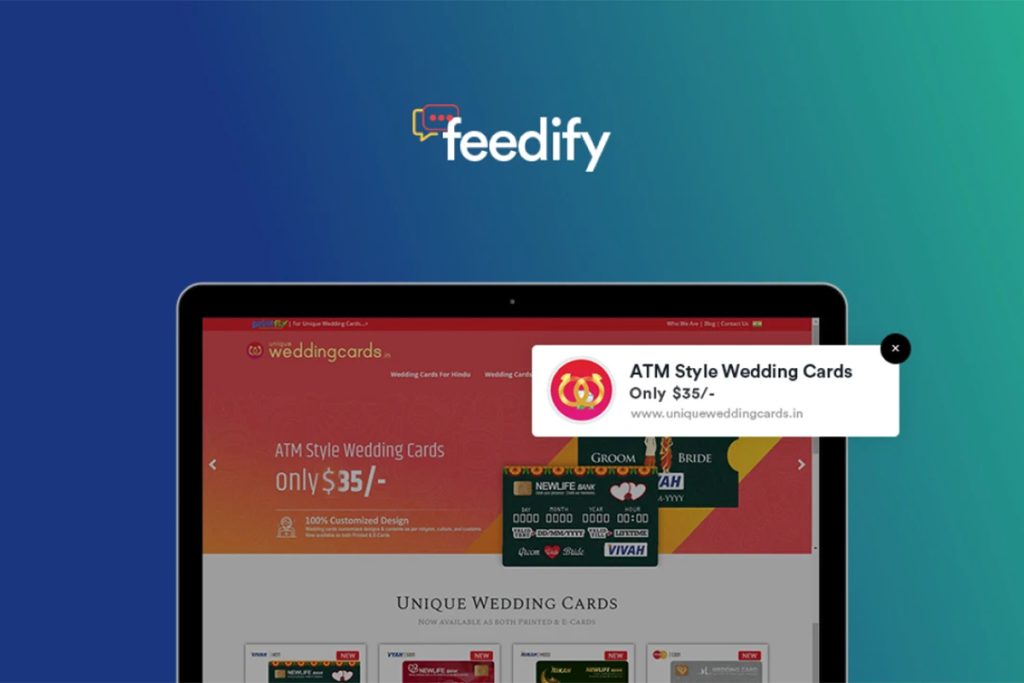 Feedify is a powerful tool that helps companies reach their customers, grow their client base, and drive more sales & growth. Its push notification technology is used by over 8,000 companies, making it one of the most popular tools for push notifications and re-engagement of visitors.
Its technology is easy to use and provides many features that help companies get the most out of their customer relationships. It is an essential tool for any company that wants to improve its customer engagement and boost its sales & growth.
Feedify's push notification feature allows users to segment their audience, target them with specific notifications, and schedule when those will be sent. It also offers notification of banner and social media sharing, and geo-targeting tools. With this tool, businesses can take their audience engagement to the next level.
Nowadays, Appsumo is offering a lifetime deal on this Push Notifications tool. For a one-time payment of $59, you'll get access to Feedify's features, including unlimited push notifications, customizable templates, and detailed analytics.
So if you want to increase customer engagement and boost conversions, check out Feedify's lifetime deal on Appsumo. Act now to take advantage of this Appsumo lifetime deal.
Meet Feedify Push Notifications
TL;DR
With powerful engagement tools, you can target customers based on their behavior.
You can get real-time analytics and reports with action implementation in minutes.
Best for: Bloggers, Developers, Ecommerce.
Key Features of Feedify
10000 Push Subscribers
Add Two Website
Unlimited Notifications
Web and Mobile Push Notifications
Create Push Templates
Features included in All Plans
Welcome Notification
Unlimited Pageviews
Welcome Notification
Schedule and Recurring Push Notifications
Banner Push Notifications