FlyMSG
An easy-to-use autofill and text expander that simplifies writing messages online with only a few keystrokes.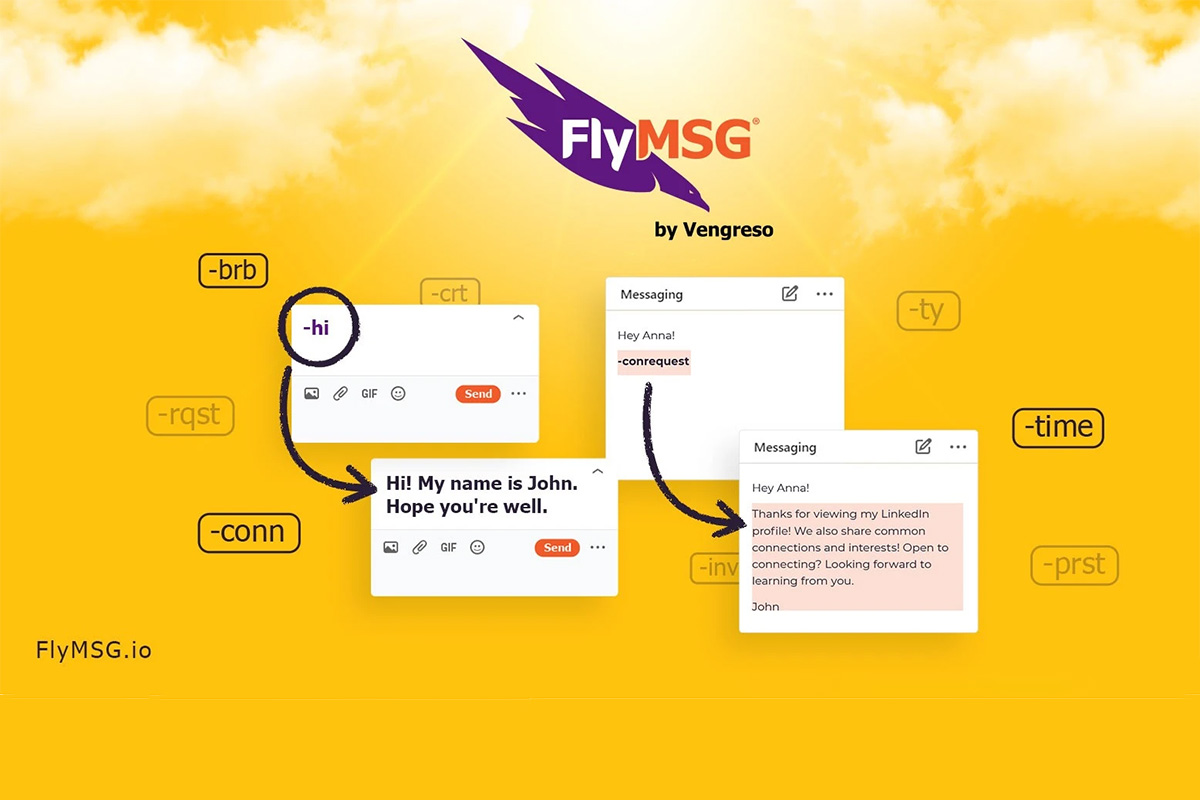 FlyMSG is perfect for busy people who need to quickly generate a lot of written content without spending a lot of time typing or copying/pasting it. It's also ideal for those who need precision when crafting important professional emails and messages.
With its powerful technologies at your disposal, it allows users to automatically fill out forms, write emails with greater accuracy and efficiency than ever, and expand shorthand into entire sentences.
It offers the perfect combination of an autofill, personal writing assistant, and text expander. This tool ensures accuracy and speed when typing on computers or mobile devices, allowing you to quickly create emails, forms, or other documents without requiring manual data entry.
Plus, FlyMSG provides easy tools for saving messages into templates and allowing them to be shared with others within your organization. With this tool, there's simply no excuse for not being able to write a quick and effective message!
Now with FlyMSG, users can store them all in the cloud and leverage over 200 messaging templates for any occasion they need without having to remember every single detail they might want to use. As a result, it makes online communication more accessible than ever before.
Appsumo recently improved offer of a lifetime Deals at only $69 has made FlyMSG even more attractive than it already was! It will help you get work done faster, easier, and more efficiently with its top-notch autofill and text expander features, all while saving you money in the long run. So don't wait around while this opportunity passes you by – grab FlyMSG's lifetime subscription on Appsumo immediately!
Meet FlyMSG
TL;DR
It significantly reduces the time needed to find, copy, paste, or write messages.
Alternatives to: Gryphon.ai, TextExpander, TextMagic.
With just a few short keystrokes, it helps users maximize their productivity and reclaim precious time.
Best for: Customer support, Recruiters, Remote teams.
Key Features of FlyMSG:
LinkedIn Connection Requests
Book a Meeting
Accept Inbound Invitation
Recommendation Messages
Unlimited number of messages
Features included in All Plans
Plain And Rich-text Message Editor
Embed Images and Video
Quick and easy to input text messaging
Autosave Templates
Works virtually in any web-based application