Postuby
A fantastic way to employ pre-constructed templates for all significant events to generate designs with lightning speed.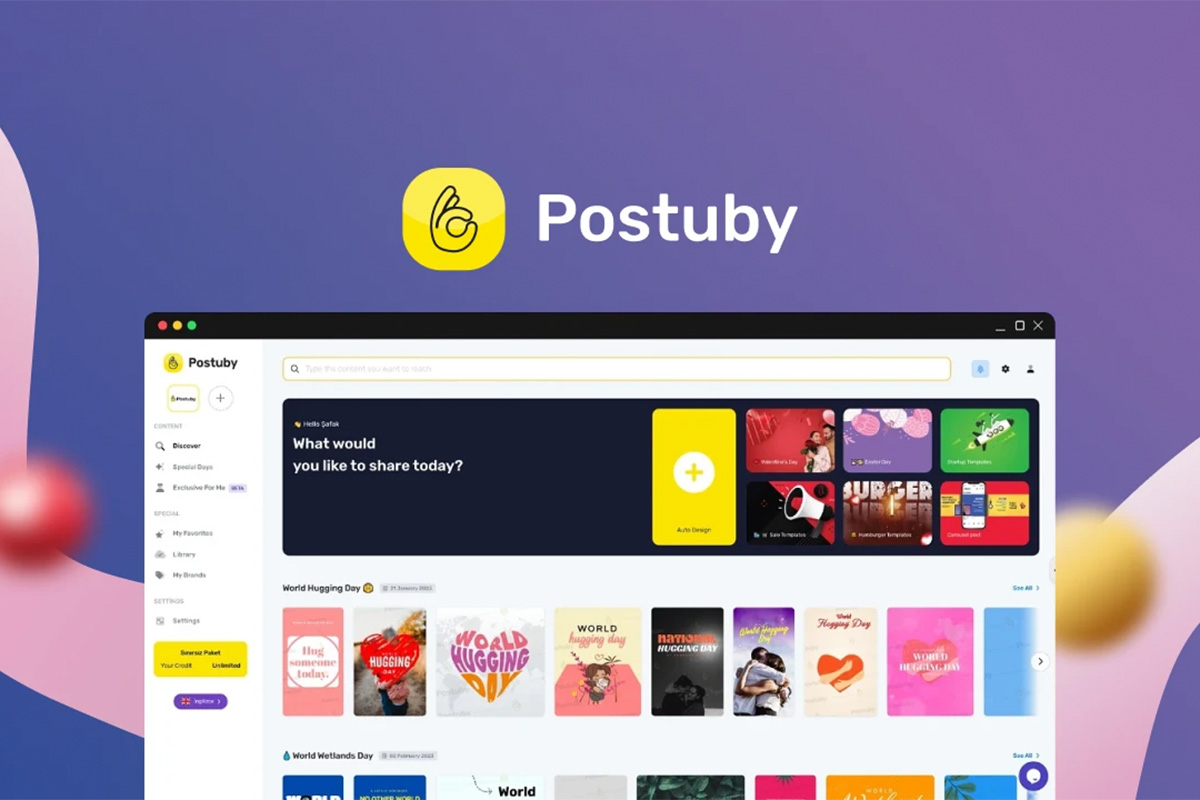 Postuby is a web-based graphic design platform that allows users to create professional-looking designs with ease. Whether you are creating a social media post, a business card, a brochure, or any other design, Postuby has you covered.
One of the key features of Postuby is its wide range of pre-designed templates. These templates are not just basic designs but, instead, complete designs created by professional designers.
With this tool, users can create stunning designs in just a matter of minutes without having to spend hours creating their own designs from scratch. In addition, It also offers a wide range of design tools that are easy to use. Users can edit the text, change colors, upload images, and more, all with just a few clicks of the mouse.
One of the best things about Postuby is that it is not only available on the web but also on the mobile app. This means that users can access it from any device, at any time, as long as they have an internet connection. This makes it the perfect solution for businesses and individuals who need to create designs on the go.
It is the perfect place to get creative with all your content. The Postuby dashboard displays hundreds of upcoming special days, with templates and variations available for download in post or story form. Edit and customize easily using it's intuitive editor, and take advantage of Postuby's limited-time offer of $59 on Appsumo. So don't miss out on this fantastic deal!
Meet Postuby
TL;DR
It offers various options, from seasonal designs to polished visuals for business purposes.
This makes designing anything from a simple event flyer to a complex logo easy and fast.
Best for: Content creators, Graphic designers, Small businesses.
Key Features Postby
70 credits (monthly)
1 brand, 2 logos
15,000+ templates and growing
Millions of backgrounds & 100K+ shapes, icons, and GIFs
1 GB cloud storage
Automatic design tool (design at the speed of light)
Remove Postuby watermark
AI writer
Features included in All Plans
Hashtag generator
Easy-to-use design editor
Download your designs as JPG, PNG, PDF, and MP4
Each additional code stacked: An additional 70 credits per month, 10 logos, and 1 brand