KillerPlayer
Enhance your YouTube viewing experience with KillerPlayer that offers an array of five visually stunning video player themes.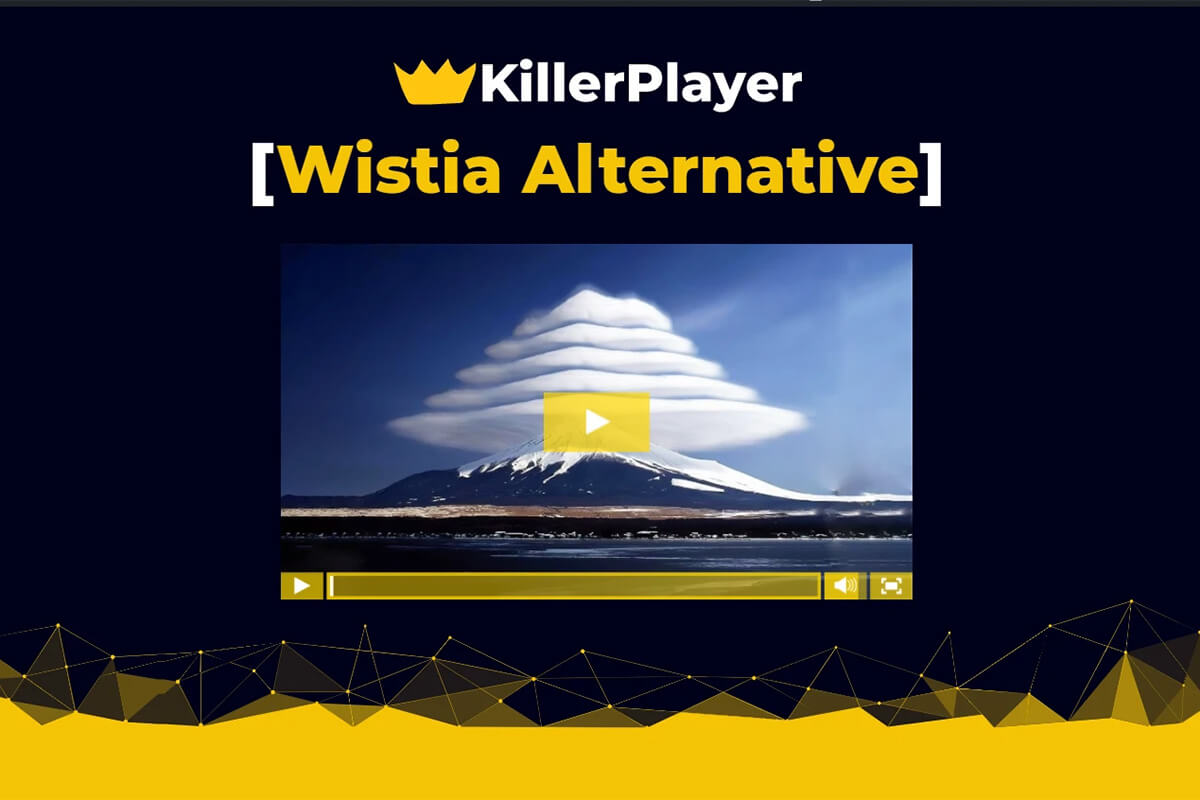 KillerPlayer is an innovative online platform that transforms your YouTube video viewing experience. It offers a customized YouTube Video Player designed to enhance the way you watch and embed videos on your website.
This platform enables you to remove distracting elements such as the YouTube logo, titles, ads, and recommended videos. It allows you to create a clean and focused video-watching environment, ensuring that your viewers remain engaged and undistracted.
Additionally, KillerPlayer provides a selection of five stunning video player themes to choose from. These themes are not only visually appealing but also offer unlimited color options that match your brand perfectly. Using these captivating themes, you can create a unique and professional look that sets you apart from the crowd.
Moreover, it emphasizes user-friendliness and optimization for performance that provides a seamless experience for your audience. The video player is highly customizable and mobile-ready, ensuring seamless playback across various devices.
By utilizing KillerPlayer, you can elevate your online presence and create a memorable viewing experience for your visitors. By attracting more viewers and keeping them engaged, you have the potential to drive increased visitors to your website and ultimately boost your revenue.
Don't miss out on the incredible opportunity to experience the power of KillerPlayer and elevate your video viewing to new heights! Appsumo is offering an unbeatable lifetime deal at just $99. So don't wait a moment longer to improve your video viewing experience.
Meet KillerPlayer
TL;DR
KillerPlayer.com is the ultimate custom YouTube Video Player that takes your viewing experience to a new level. 
Alternatives to: GoTo Webinar, StreamYard.
The video player is fully customizable, ensuring you have complete control over its appearance and features. 
Best for: Bloggers, Content creators, Course creators.
Key Features of KillerPlayer
Fully Customizable
Mobile Responsive
Ads Free
Unlimited Colour Options
No Scum Sucking Logo
Features included in All Plans
Unlimited Videos
Unlimited Visitors
Use on Unlimited Websites
5 Beautiful Themes
Remove YouTube Logo & Title Bar
Remove YouTube Recommended Videos
No Branding | We never put our brand on videos
Unlimited Color Options
Mobile Responsive
Blazingly Fast