MailEngine – WordPress based Autoresponder
Unlock the inboxing secrets of top email marketers and elevate your email marketing strategy.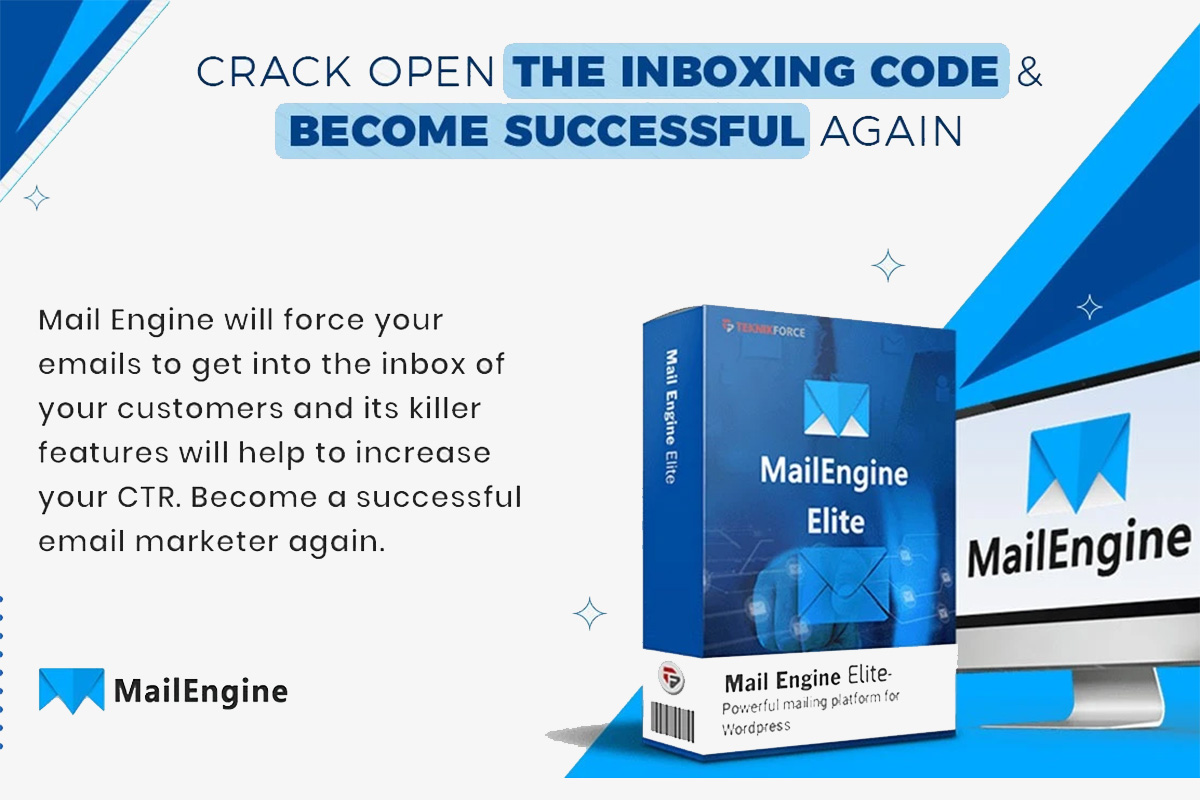 EmailEngine is an ideal solution for businesses that want to create custom IMAP and SMTP integrations within their system, allowing access to email accounts with REST API. It eliminates the need to go over complicated RFC specifications.
It also provides a permanent IMAP connection against each email account, translates REST API requests into IMAP commands, and monitors changes on these accounts, ensuring seamless integration and secure service.
Its features are designed to get the most out of your business's use of emails, simplifying a seemingly complicated process. EmailEngine allows users to create as many email aliases for their domain as needed, organizing them into different groups of emails that can be easily managed and tracked.
Email forwarding can also be made simpler by EmailEngine. You don't need to handle difficult multiple accounts to do it either. Additionally, this tool provides convenient access to an SMTP server so users can send emails from anywhere on any device without hassle.
With EmailEngine, manual routing of replies has become a thing of the past – so you'll never have to worry about this tedious task again. And with its 24/7 live support team always available at your service, this tool makes sure that all your communications remain stress-free.
Now available on Appsumo, EmailEngine also offers exclusive features tailored to each user's needs. So if you're seeking an easy and dependable way to manage your emails automatically, EmailEngine is your perfect choice.
Meet MailEngine
TL;DR
EmailEngin supports multiple email platforms, including Gmail, GSuite & Outlook, as well as any SMTP or PHP mail.
Alternatives to: ActiveCampaign, Constant Contact, Mailchimp.
It also allows you to use Spintext in your emails, making every email unique and personal, and the mail drip feature allows you to send emails slowly over time
Best for: eCommerce, Marketers, Marketing agencies.
Key Features of mailEngine
Installs within WordPress
Mail using any SMTP, Gmail, GSuite, Outlook, etc
Full-fledged email autoresponder
Lifetime upgrades are free (Limited time offer)
Create email sequences, triggers
Features included in All Plans
Supports tags, email import, lists merge
Email verification feature
Drip-send email campaigns
Includes several email-form templates