Nifty
Helps to fix projects, goals, and communications to the entire workflow.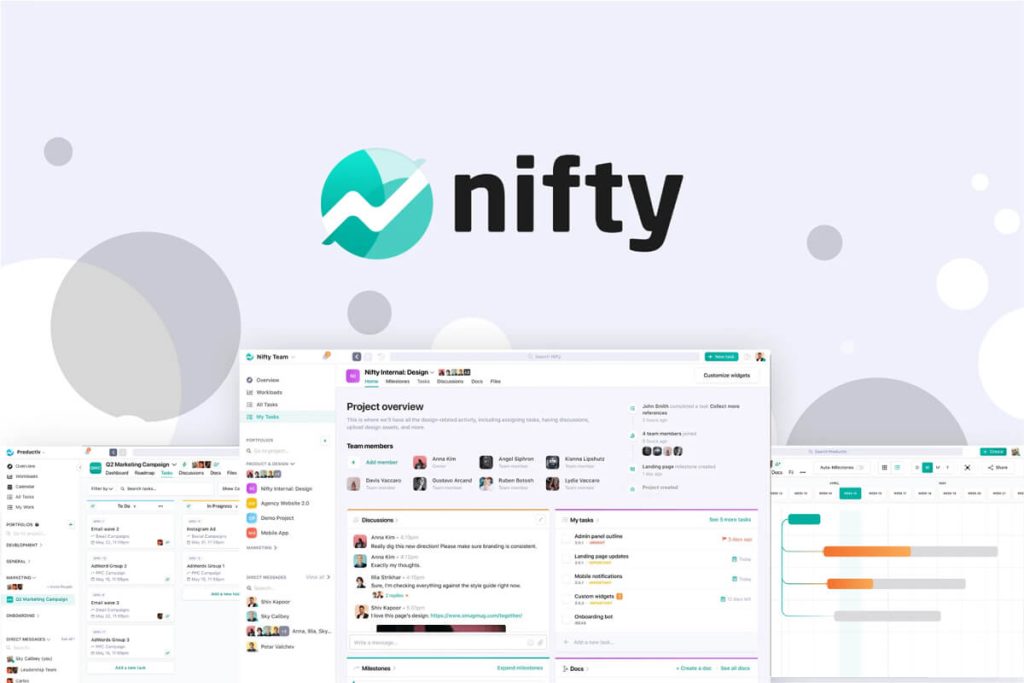 Nifty provides a centralized platform where you can easily access your projects, goals, and communications in one place. It is an excellent tool for team members working remotely or on different schedules.
With Nifty, you can manage your projects, tasks, and communications with ease. Nifty makes remote work more fun and more efficient.
Nifty also enables you to stay organized and connected with your team no matter where you are. Nifty makes it easy to find and use the tools you need to get work done and also includes features that make working from home more fun, such as video conferencing and chat.
Meet Nifty
TL;DR
A sleek and easy-to-use interface that makes online collaboration simple and efficient.
Alternative: Asana, Jira, and ClickUp
Powerful search capabilities make it easy to find the correct information fast.
It is best for small businesses just starting to remote-collaborate, as it is simple and relatively inexpensive.
Features included in All Plans
Unlimited dynamic projects
Workflow with high technology
Discussions and team chat
money-back guarantee
risk-free
Portfolios and Overviews
Task and milestone dependencies
Time tracking and reporting
Custom fields
Budget tracking
Cross-project overviews
Custom roles and permissions
Unlimited storage and bandwidth
24/7 customer support
world-class hosting