Photokit – Plus exclusive
Packed with greatest features to create perfect photos by online photo editor with just a few clicks.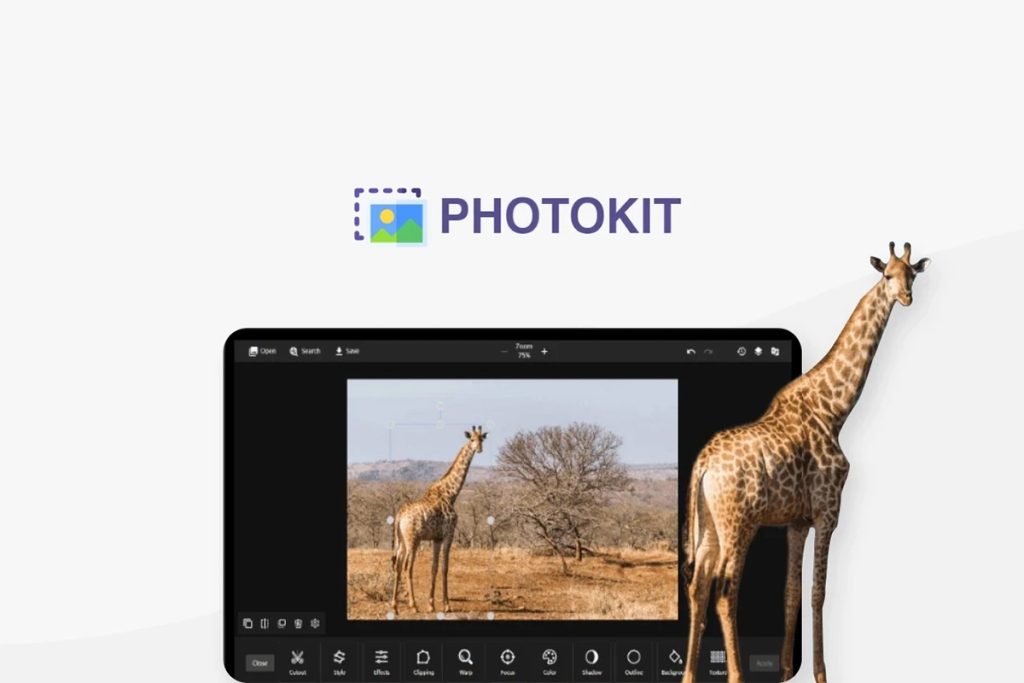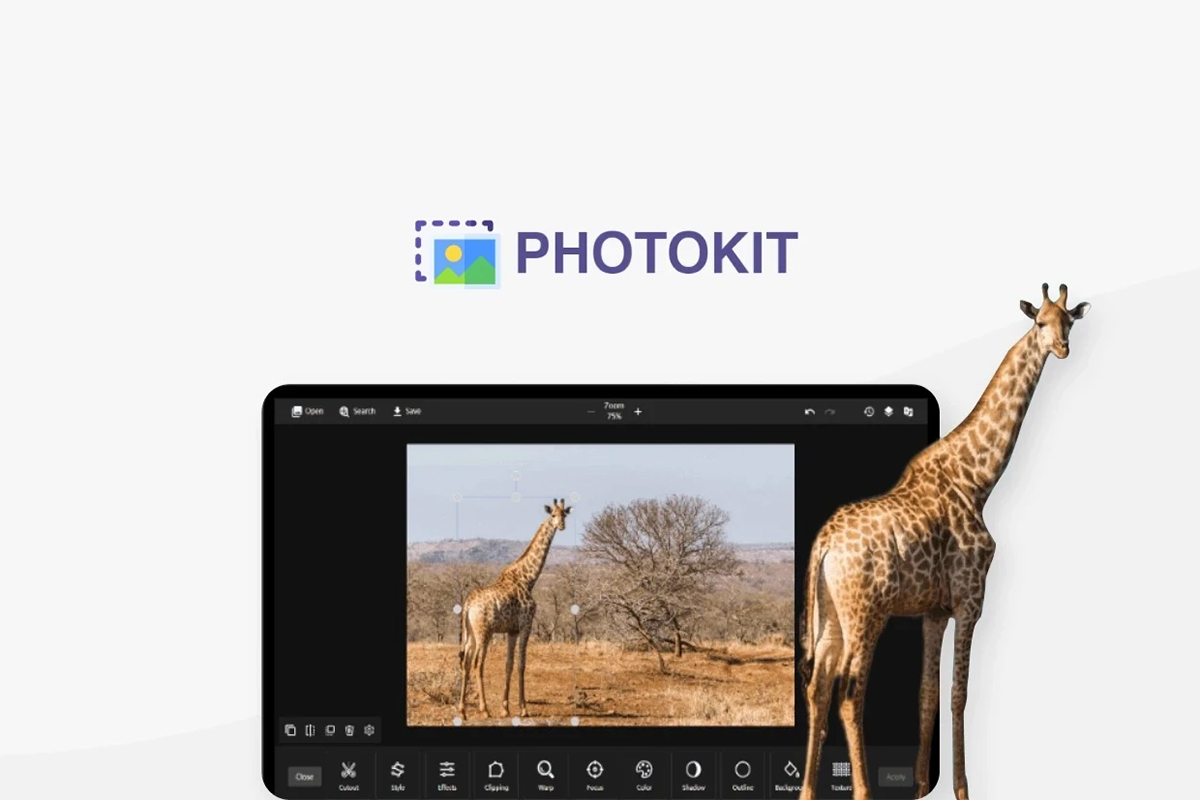 The Photokit Plus exclusive feature set helps you nondestructively edit raw images with advanced controls. In addition, its Color provides a wide variety of corrective and creative color effects. With this, you can quickly and easily perfect your photos without ever having to leave your browser.
You can use Sharpener to automatically sharpen or blur an image, Bokeh for beautiful blurs, and Eligible for unique edge effects. Photokit also provides essential tools such as cropping, exposure, levels, curves, etc.
With Photokit, you can retouch portraits, remove backgrounds, apply effects, and create photo collages. Plus, it offers exclusive features that you won't find anywhere else. With Photokit, you can make your photos look their best.
With a few clicks, it can quickly repair old photos, delete watermarks, remove wrinkles and skin blemishes, and delete unwanted objects. It can also reach the level of a professional designer with one click.
Photokit Plus helps pump up the frame from the video and improve the image quality of website and mobile photo album pictures. It can improve the quality of photos by adding new frames, cropping images, or improving the lighting.
This tool is also available through Appsumo. Appsumo is a platform that offers exclusive deals on software and other tools for businesses. When you sign up for Appsumo, you'll get access to Photokit at a deeply discounted rate of just $49.
In addition, Appsumo provides a money-back guarantee to try Photokit risk-free. So if you're looking for a way to get unlimited access to high-quality photos, it is the perfect solution.
Meet PhotoKit
TL;DR
It can control the amount of exposure and make sure that your object's layer, quality, and Color are reproduced perfectly.
Alternatives to: Pixlr, Adobe Photoshop, Photopea.
You can achieve the balance of light and dark in your images, ensuring that your photos look their best.
Best for: Bloggers, Content creators, Graphic designers, Social media managers, Web designers.
Key Features of Photokit
Text Tool
Transform tools
Remove objects
Import from web
Enhancement Tools
Effects and Filters
Collaborative Editing
Batch Editing
Auto Select
Import-Export Option
Built-in Templates
Features included in All Plans
Unlimited photo downloads
Artificial intelligence
Background remover
Magically delete objects from images
Improve image quality
Amazing photo effects
One tap enhances the photo
Auto Perspective Correct
Creative collage templates
Full access to all functionalities