Rytr
Content writing is a draining, time-consuming, and expensive process for experienced as well as amateur writers.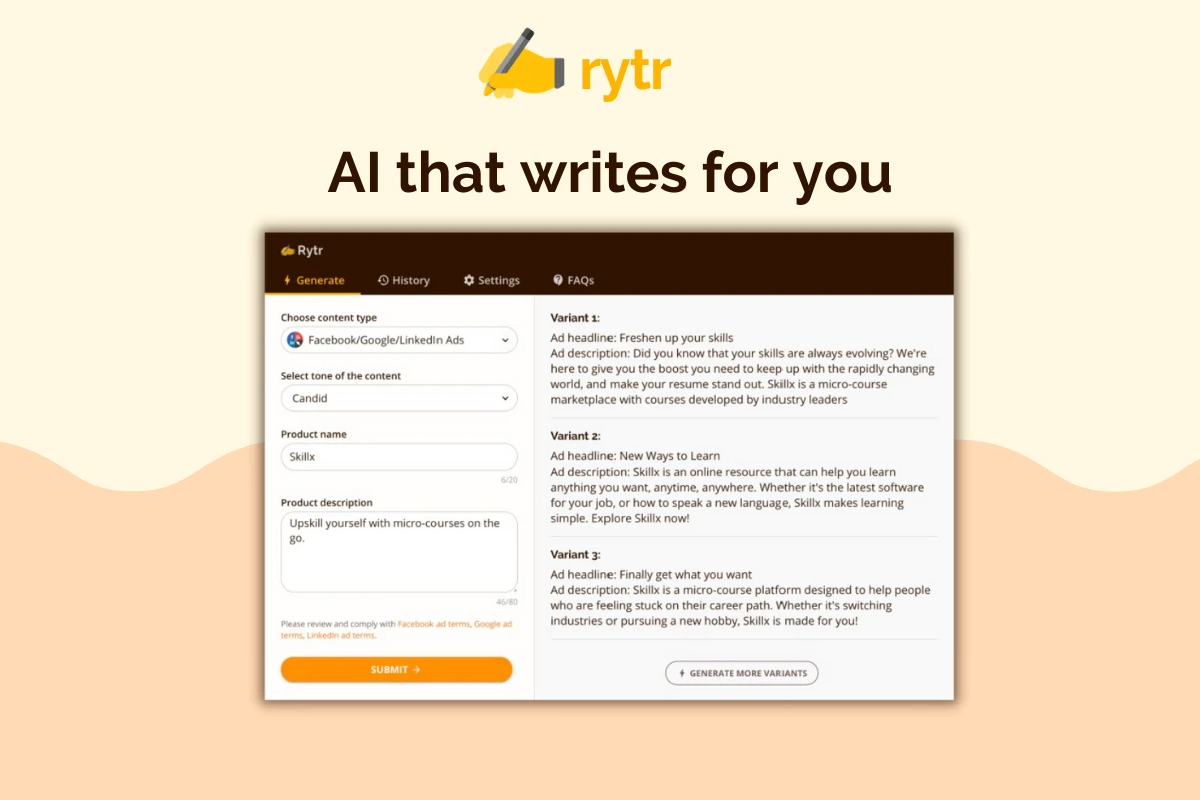 Rytr is an AI writing helper, you can produce high-performing copy for blogs, advertising, emails, social media, and more while saving time and money. Its goal is to increase your writing productivity and help you concentrate on the things that matter to you.
It simply takes a few seconds to begin going and is simple to use. Type in your subject, and it will take care of the rest. A fraction of what you would pay for standard copywriting services, it is also incredibly inexpensive.
The Blog Section Writing tool helps you craft well-written, engaging posts, while the Rephrase Tool ensures your writing is error-free. And for those times when you need a little help getting started, it's Paragraph Tool generates ideas and outlines for your next post.
Rytr's Text Editing Tools make it easy to format and style your posts so they look their best. You can quickly obtain top-notch content written with it. Choose your content category and chosen tone of voice from the 20+ supported use cases to produce fresh, creative copy that meets your requirements.
Meet Rytr
TL;DR
Over 20 supported use scenarios
Over 20 supported use scenarios.
Performance-oriented copies.
Key Features Rytr
Blog Idea and Outline
Blog Section Writing
Rephrase Tool
Paragraph Tool
Text Editing Tools
Copywriting Framework (AIDA)
Magic Command
Features included in All Plans
Access 30+ use-cases
Write in 30+ languages
Access 20+ tones
Built-in plagiarism checker
Access to premium community