Switchy
Switchy is the all-in-one solution for managing your links and driving engagement.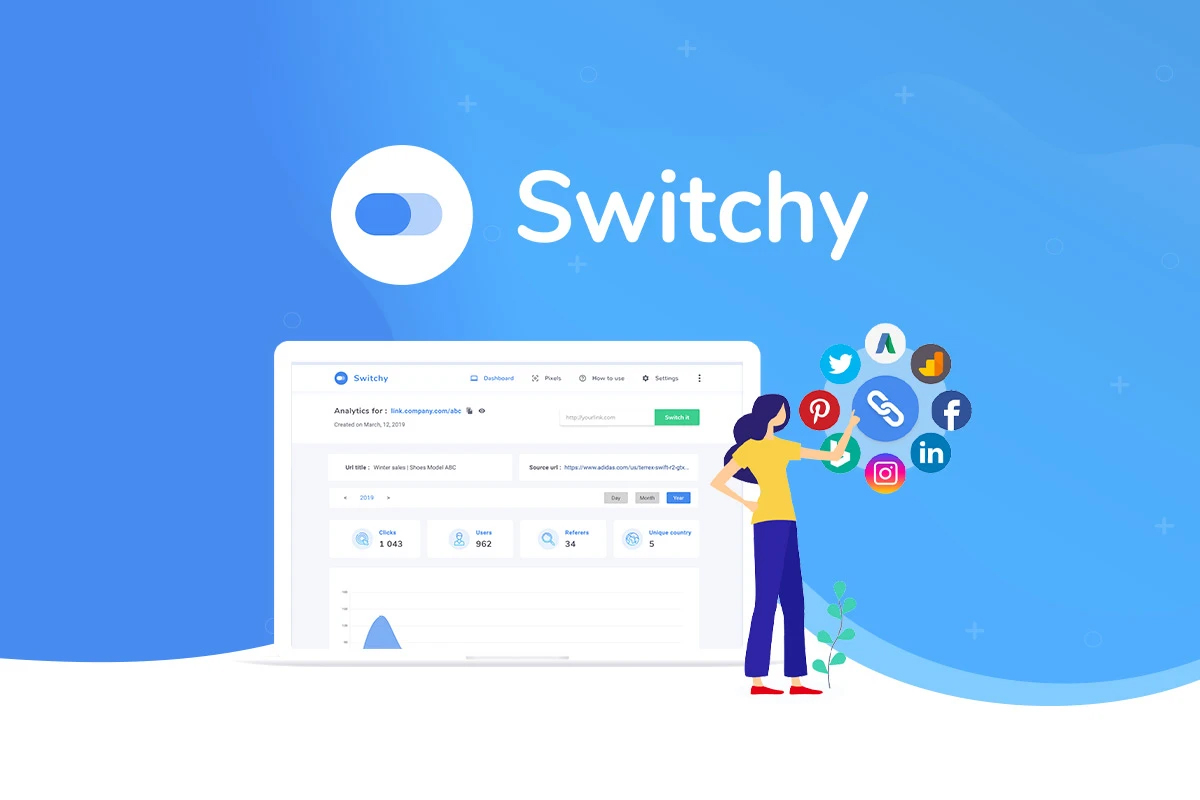 Switchy is the easiest retargeting URL shortener, and it is easy to retarget your audience across the web with just a few clicks. In addition, it provides social media links and ad campaign services that make it easy to connect with your audience and get them engaged.
It's a fully global link-generating platform that allows you to customize the appearance of a shared post on social networks. In addition, it offers comprehensive tracking and analysis of your links, so you can see how they're performing and make changes to improve your results.
This is integrated with major social networks, so share with the world is easy. Whether you're looking to promote a product, increase brand awareness, or drive traffic to your website, Switchy can help you reach your goals.
It is the most innovative link engagement platform ideal for marketing agencies, content teams, e-commerce shops, and advertisers who want to manage and track retargeting links.
In addition, this tool allows you to create advanced bio for social media that can help you increase your reach and engagement. With this, you'll have everything you need to make the most valuable links for your business.
This tool is excited to offer a lifetime deal on Appsumo. For a one-time purchase at $39.00, you'll have access to all the features. This is an incredible value and a great opportunity to get started with Switchy. So don't hesitate; head over to Appsumo and get your Switchy lifetime deal today.
Meet Switchy
TL;DR
You can create advanced bio links that will boost your social media engagement.
Alternatives to: Bitly, Rebrandly, and Linktree.
You can edit your publication's title, description, and picture in just two clicks.
Best for: Content creators, Marketing agencies.
Key Features of Switchy
Retargeting Pixels
Social media links
Ads campaign
Real-time analytics
Link Retargeting
Link Analytics
Features included in All Plans
GDPR & CCPA Compliance
Shorten your links
Design an intelligent page to compile your services
Track and retarget your audience
Display detailed link analytics reports
Switchy Advanced QR Code Builder