TidyCal
To optimize schedule with custom bookings pages and calendars.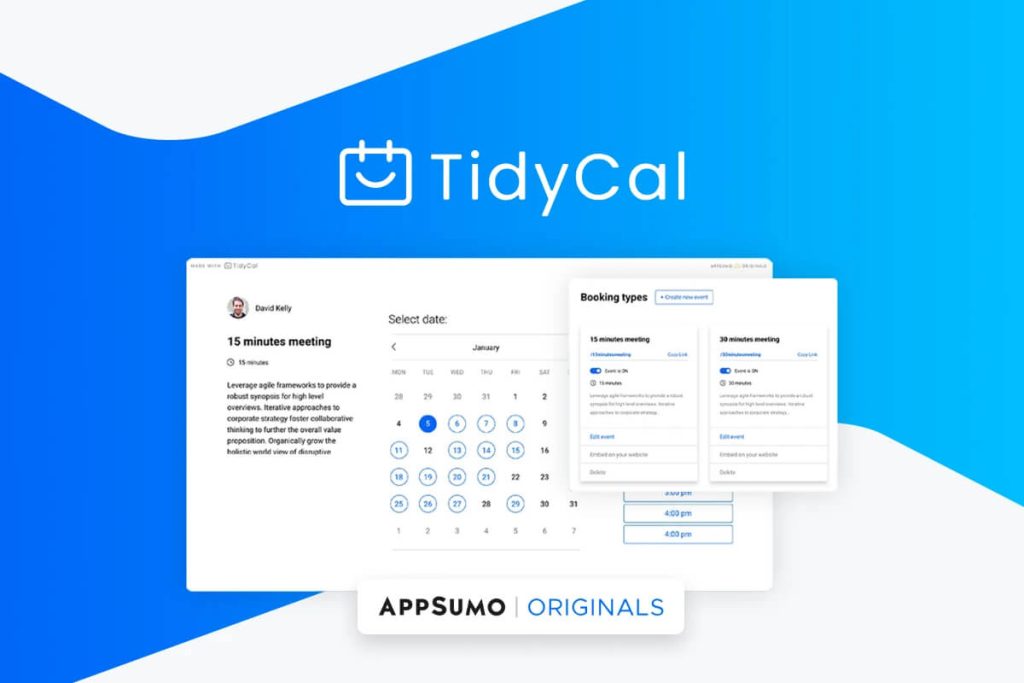 TidyCal is a scheduling solution that makes managing your calendar easier and helps you to get more bookings. It is an all-in-one platform that helps you schedule appointments, and get more bookings.
It offers many features that make it easy to use, including a drag-and-drop interface, automatic appointment reminders, and color-coded categories. It is the perfect solution for busy professionals who want to take control of their calendars and get more bookings.
With this tool, you can easily manage your schedule, appointments, and bookings in one place. This plugin makes it easy to get more out of your calendar, and is the perfect solution for professionals who want to take control of their schedules.
This integrates with your existing calendar system to see your upcoming events and appointments in one place. It also provides a customizable booking form that you can use to book customers or clients. Additionally, TidyCal makes it easy to add new bookings, reschedule appointments, and cancel events.
TidyCal also offers a premium subscription that gives you access to additional features, such as sharing your calendar with others and receiving real-time alerts when someone else changes your schedule.
Meet TidyCal
TL;DR
A smooth and user-friendly interface makes it easy to see what's on your schedule for the day, week, or month.
Alternative to: Calendly and Doodle
Makes it easy to share your schedule with others to coordinate your time more effectively.
Key Features Tidycal
Instant Creation
Autopilot
Integrations
Time Gaps
No Schedule Mixing
Widget
Cancellations
Rescheduling Options
Customization
Features included in All Plans
Gap Timing Adjustments
Confirmation Emails
Easy To Use
Quick Booking Solution
Sleek and straightforward
Simplest booking solution