YeetDL – Plus exclusive
Present anything with a teleprompter that scrolls when you speak.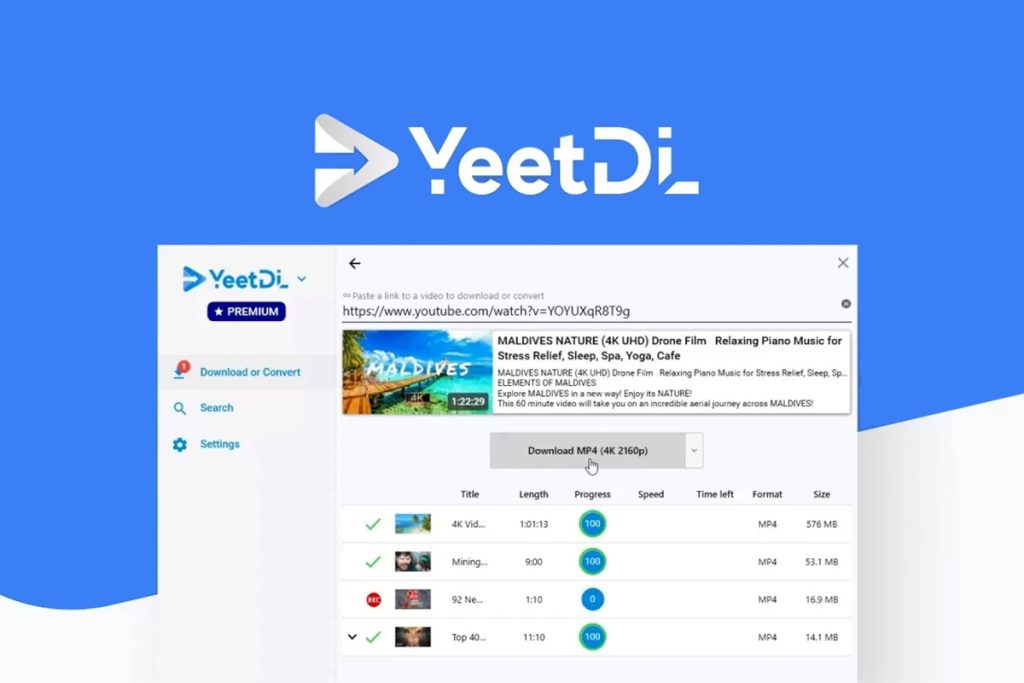 YeetDL is a video downloader that lets you download videos and playlists from YouTube and other popular video websites with just a few clicks. It is free and works on all major browsers, including Chrome, Firefox, and Safari.
It's exclusive to YouTube, so you'll never see ads or pop-ups while using it. Instead, enter the URL of the video or playlist you want to download, and YeetDL will do the rest.
It can even choose the quality of video, up to 1080p HD. Its advanced features allow you to customize them, so you can get exactly the quality and format you want. As a result, it is the fastest, most straightforward way to download videos from the web.
Yeetdl plus is available for both Mac and PC, so you can download your favorite taped and watch them on any device. In addition, It offers exclusive features such as the ability to download only the audio from a YouTube video and the entire YouTube playlists.
So, whether you want to save a playlist for later or want to save your favorite YouTube videos for offline watching, YeetDL is the best solution for you.
TL;DR
Downloading videos, playlists, subtitle, livestreaming in a easiest and fastest way.
Alternative to: Snaptube, Vidjuice.
It's exclusive to YouTube, so you'll never see ads or pop-ups while using it.
Best for: Bloggers, Videographers, YouTubers.
Key Features of YeetDL
Download MP3 at 320 Kbps
Age-restricted videos
360-degree and virtual reality
Subtitles and closed captions
Automatic downloads
Video Streaming
Social Sharing
Privacy Options
Supports HD Resolution
Video Capture
Support for Live Streams
Features included in All Plans
YouTube playlists and channels
Support for 360° and Virtual Reality Videos
Download subtitles in a separate srt file
Upload entire YouTube playlists and channels.
Download 4K and 8K videos at 60 fps
Video Converter to MP3
Support for Subtitles and Closed Captions download along with a video.