Email marketing can be a valuable asset to any business. When considering which email marketing tool is best for your needs, there are many factors to consider. That's why we have chosen to put the spotlight on Klaviyo vs TinyEmail.
We will walk you through their key features and benefits so that you can make an informed decision when choosing the perfect email marketing tool for your business.
What is Klaviyo?
Klaviyo is an e-commerce marketing platform that facilitates effective marketing campaigns through email sms. The platform automates targeted marketing emails, utilizing SMS and email marketing to help businesses acquire, retain, and expand their customer base.
Also, this email marketing tool is integrated with platforms such as Shopify to create an adequate marketing environment.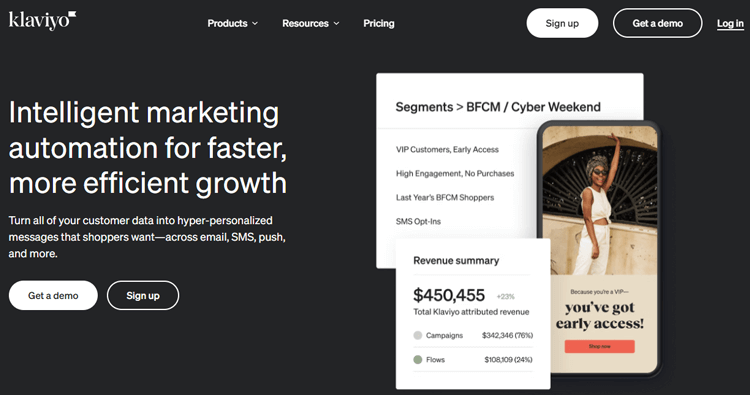 Furthermore, Klaviyo enables you to send bulk SMS campaigns and Utilize powerful automation to customize each message. Content management is simplified and automated that allows you to construct multi-channel experiences for your customers and manage everything from a single platform.
👉 View Support Genix Review- Features, Price, Pros, and cons
What is tinyEmail?
TinyEmail is an email marketing tool that enables users to initiate interactive email campaigns. The platform offers effective email templates that are supported by data and makes it easy to create impactful marketing emails.
With the help of artificial intelligence, you can generate personalized emails that are aligned with your brand and stand out in a crowded inbox.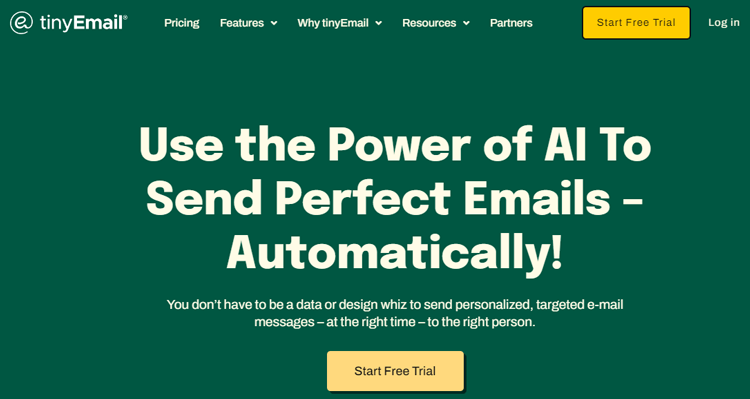 Additionally, the platform utilizes artificial intelligence to help you create personalized emails that accurately reflect your brand. You can also add dynamic content such as countdown timers, image sliders, and coupons to enhance the email's impact and increase conversions.
Plus one of the most significant advantages of TinyEmail is that it helps you send the right message to maximize your marketing efforts and increase revenue.
👉 Check Jasper vs Wordhero – A Comprehensive Comparison
Benefits of using Klaviyo vs TinyEmail
Benefits of Klaviyo
Klaviyo offers several key benefits, including user-friendly interface, robust segmentation capabilities, seamless 1-click integrations, and customizable web tracking. Here, we provided additional details about these features.
User-friendly interface
Klaviyo has been designed with an intuitive interface. This facilitates ease of use, even for beginners in email marketing.
Advanced segmentation capabilities
Klaviyo offers powerful segmentation options that allow you to target your marketing campaigns with precision.By using behavioral and transactional data, you can create highly targeted campaigns.
1click integrations
This platform integrates seamlessly with the tools you already use, such as ZOHO, Magento, Salesforce, Shopify, and more. With 1-click integrations and an Open API, you can easily connect Klaviyo to your existing marketing ecosystem.
Custom web tracking
Klaviyo has a powerful web tracking system. It enables you to monitor the browsing behavior of your potential customers.
Predictive analytics
It offers a predictive analytics feature that utilizes data science and machine learning to provide valuable insights. The AI-powered system provides information on a customer's past and total lifetime value and future lifetime value.

Benefits of TinyEmail
TinyEmail provides all the essential elements to create, send, and optimize powerful email campaigns, which can enhance your email marketing efforts. Here are some key benefits:
Customizable templates
Users have the flexibility to choose from a wide range of templates. It helps them customize and create visually appealing and professional-looking emails.
Automation tools
Users can automate email campaigns based on subscriber behavior or specific dates. As a result they can save time, increase efficiency, and deliver personalized experiences.
Increased Lead Generation
With TinyEmail, users can add lead-generation forms to their emails, capture more leads, and grow their email lists.
Better ROI
TinyEmail's interactive email campaigns are designed to drive real results, increase revenue, and improve ROI. Resulting in a substantial return on investment.
Improved Engagement
Interactive features like polls, quizzes, and surveys in emails make them more engaging and interactive. Ultimately resulting in a boost in open rates, click-through rates, and conversions.
Recommended Blog for you
👉 SEOCrawl vs SEMrush: Which SEO Tool is Better for Your Business
👉 8 Best SaaS Lifetime Deals that Take Your Business to the Next Level
👉 5 Best Appsumo Alternatives – You Must Know
Features list of Klaviyo vs TinyEmail
Features list of Klaviyo
Dashboard
Data Integration and Storage
Segmentation
Create email
A/B Testing
Marketing Automation
Deliverability
Analytics and Reporting
Integration
Feature list of TinyEmail
Unlimited number of senders
Email marketing strategy
Segmentation and personalization
Integration and reporting
AI item generator
Automation for Shopify
Forms and pop-ups
Pros and cons of Klaviyo vs tinyEmail
Pros and Cons of Klaviyo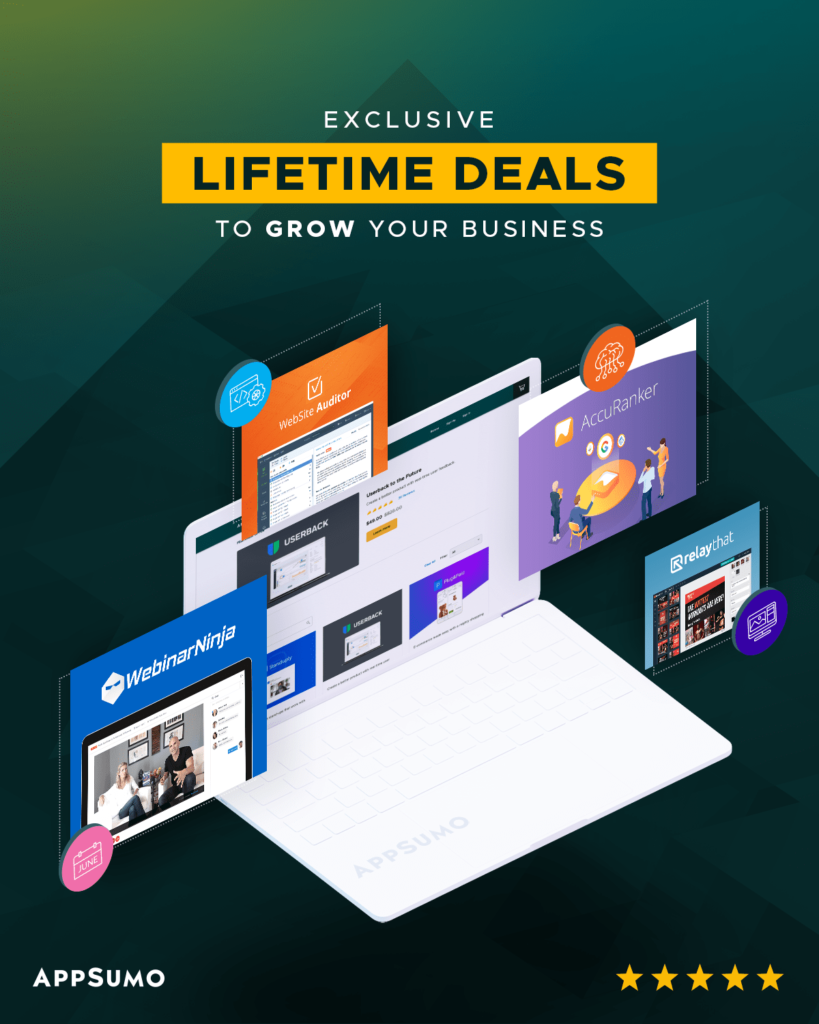 Pros of Klaviyo:
Onboarding
Easy to Use Templates
Flows
Signup Forms
Ability to Create Lists & Segments Based on Data Captured
ROI & Capturing Lost Revenue
Cons of Klaviyo:
Learning Curve
Text Messages
Post-Onboarding Help
Price
Pros and Cons of TinyEmail
Pros of TinyEmail:
TinyEmail is user-friendly and requires no special skills.
This is an affordable email marketing solution for Small businesses and bloggers.
The platform seamlessly integrates with widely used tools such as Zapier and Shopify.
No coding or complicated setup required.
Advanced features like email countdown timers or interactive elements are available to enhance email campaigns.
Automation workflows make it possible to create personalized email sequences with ease.
In-depth analytics and tracking features enable users to monitor email performance with great precision.
Cons of TinyEmail:
The platform has a restricted number of social media integrations.
The availability of all features is limited to a 7-day free trial period.
Klaviyo vs tinyEmail which one is the Best email marketing tool
To help you in making the best choice, let's dive into the primary features of two email marketing automation platforms. Klaviyo is a well-known email marketing platform that offers services to e-commerce businesses and advanced automation and personalization features. It's a fantastic option for those who need more sophisticated marketing tools, regardless of the size of their email list or business.
In contrast, TinyEmail emphasizes interactive messaging as a means of engaging with customers and boosting sales. Its effortless integration with Shopify stores makes it a convenient email marketing solution, particularly for Shopify merchants seeking a user-friendly platform. This tool is suited for small to medium-sized businesses looking to run email marketing campaigns.
To sum up, choosing the best tool for your business depends on your specific purpose. Selecting a tool that meets your specific demands is what makes it perfect for your business.
Pricing plan of Klaviyo vs tinyEmail
Pricing plan of Klaviyo:
Price plan based on contact number you have:
For Contact number 0-250
Free plan: Starting at $0/Month
For Contact number 250 – 150000 has 3 pricing plan:
Free Plan: Starting at $0/month
Email Plan: Starting at $20/month
Email and SMS Plan: Starting at $35/month
Pricing plan of tinyEmail:
Pricing plan of Tinyemail based on email number you have to send.
Monthly Plan:
Free: $0 (Only available for Up to 15k email)
Standard: Starting at $15/month
Pro: Starting at $65/month
Enterprise: Starting at Custom/month
Yearly Plan:
Free: $0(Only available for Up to 15k email)
Standard: Starting at$ 144/year
Pro: Starting at $624/year
Enterprise: Custom
Frequently Asked Questions
Is Klaviyo Better Than Shopify Email?
Klaviyo is an email marketing automation platform specifically designed for eCommerce stores. It allows you to create more personalized emails, track customers' behavior, and segment customers into groups. It also offers advanced automation tools to help you reach customers with the right message at the right time. Ultimately, Klaviyo is a great choice for eCommerce stores looking to take their email marketing to the next level.
Klaviyo also has a lower cost of entry than Shopify Email, making it a great option for stores on a budget. Additionally, Klaviyo offers more features and integrations than Shopify Email, allowing you to create more sophisticated campaigns.
Overall, Klaviyo is a powerful and cost-effective email marketing platform that can help you maximize the impact of your email campaigns. It offers a wide range of features and integrations that can help you create more personalized and targeted emails.
Can I integrate tinyEmail with the eCommerce platform?
Absolutely, you can effectively integrate tinyEmail with eCommerce platforms, including your email marketing apps in Shopify. This integration enables you to create compelling and interactive messages that enhance customer engagement and boost sales growth. With its unparalleled features, tinyEmail provides a powerful toolset to elevate your audience messaging to new heights.
What are the best alternatives to Klaviyo?
These are some of the top options to consider instead of Klaviyo:
Sendinblue
Mailchimp
Constant Contact
ActiveCampaign
Omnisend
Drip
Campaign Monitor
Final Word
While Klaviyo and tinyEmail are both suitable platforms, your choice will ultimately depend on your particular objectives. Our evaluation of their features, pricing, and advantages can help you in selecting the optimal option for your enterprise. Simply review the Klaviyo vs tinyEmail overview and pick the tool that sets you apart from the competition.