When it comes to creating video content, it can be a time-consuming and challenging process. Fortunately, there are AI-powered video creation tools like Steve AI and Pictory that can help simplify the process. These tools allow you to convert your long-form content into engaging videos that are easy to digest and share on social media platforms.
However, with so many video creation tools available, it can be difficult to know which one is right for you. In this article, we will compare Steve AI and Pictory to help you decide which tool is best for your video creation needs. So, let's dive into the showdown between Steve AI vs Pictory.
What is Steve Ai
Steve AI is a powerful SaaS tool designed to make video creation easy and accessible for anyone. With its AI-powered technology, users can create stunning live-action and animated videos without prior editing skills.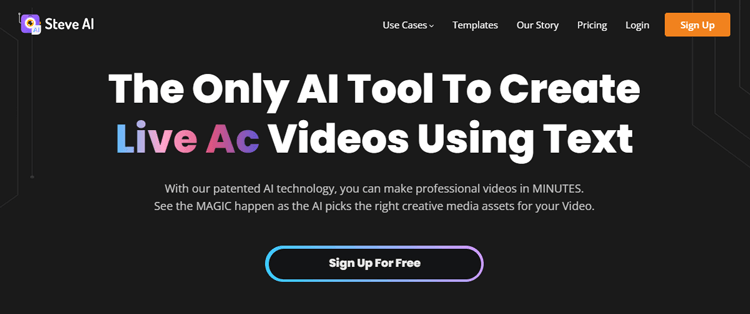 The platform streamlines the video production process, handling everything from scripting to editing and publishing that allows users to focus on their creativity. One of the standout features of Steve AI is its chat-based project management system.
Users can communicate with the platform via text to generate high-quality videos. The platform offers a range of video creation tools, including a Blog to Video Maker, Voice to Video Maker, Video Ad Maker, Cartoon Video Maker etc.
With over 1000+ customizable templates available, users can create engaging videos in just a few minutes with minimal clicks.
In addition, this AI video generation tool also provides access to a vast library of premium and stock assets. With this resourceful library, content creators can save time and money that would otherwise be spent on manual video production processes.
What is Pictory
Pictory is a cloud-based software that utilizes artificial intelligence (AI) technology to convert lengthy text and video content into short videos. This platform provides users with white-labeling capabilities, which allows for personalized videos that align with their brand identity by customizing logos, colors, and fonts.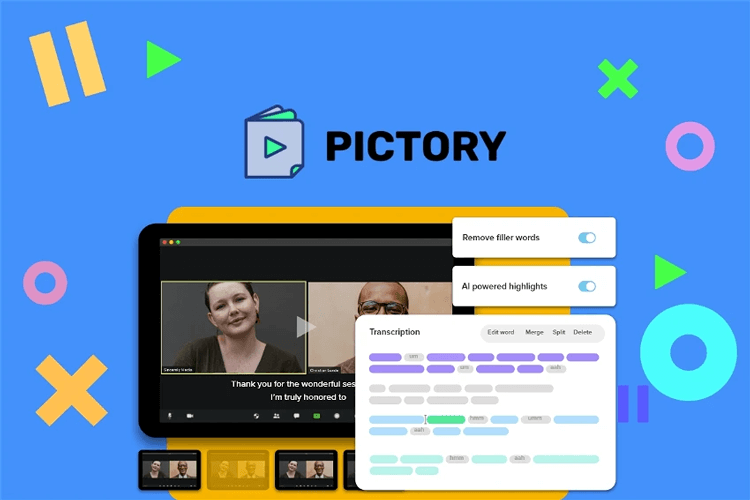 With this tool, organizations can effortlessly add text to videos using audio, edit captions, and include transcriptions with the help of automated suggestions. The platform also automatically creates highlights from long videos like webinars, and enables users to schedule automatic posting via Hootsuite integration.
Other features include bulk uploads, voice-overs, subtitles management, and more. Additionally, it allows users to export subtitles in SRT or VTT format and download videos as CSV files.

Brief Explanation of Steve Ai vs Pictory
Steve AI and Pictory are two AI video tools that offer unique solutions for businesses looking to improve their workflows and productivity. In this article, we will provide a brief explanation of these two software tools and explore their user experience, key features, benefits and limitations.
Features
Steve.AI:
Transform Blog into Videos: Steve AI allows you to transform your existing content. It involves transforming blog posts into brief, visually captivating videos.
Transform Photos into Videos: This tool offers a range of photo video maker templates that incorporate dynamic transitions, resulting in captivating videos. With over 100 templates to choose from, you can easily find the right style to suit your product or message requirements.
Create YouTube Videos: This platform offers an excellent opportunity for bloggers to make their storytelling more engaging by creating YouTube videos. With access to the best intro and outro templates for YouTube, you can increase your subscriber count and build a stronger following.
Create Social Media Videos: Creating social media videos is an effective way to engage with your audience and promote your brand. Pictory's AI-powered tool allows you to transform your social media posts into animated or live videos quickly and easily, eliminating the need to start from scratch.
Create Cartoon Videos: With Steve AI, you can generate a cartoon video quickly and easily by inputting your script. Animated videos can be an effective tool for content marketing, raising product awareness, and more.
Pictory:
Video Creation From Blog Posts: Pictory's main function is to produce excellent videos from lengthy blog articles, using AI to extract vital information. Additionally, the platform can incorporate AI-generated narration or background music into the finished video.
Video Creation From Scripts: This feature particularly popular among online course developers, is its capacity to transform written scripts into video content. The conversion process typically takes only a few minutes, and the platform offers the option to include top-notch AI-generated narration or record your own voiceover.
Long Video Summarization: This AI video generation tool is highly skilled at making videos, including the ability to condense lengthy videos into shorter and more captivating versions. This feature is particularly useful for summarizing long-form content such as podcasts, online conferences, Zoom videos, and other similar formats.
Video Editing Using Text: With this tool, it's possible to transcribe videos into text and conveniently search for keywords within the content. This feature streamlines the editing process, as filler words can be easily identified and removed within seconds.
Video Captioning: It offers a time-saving solution for captioning pre-existing videos that may not have been previously captioned. The platform's prompt and highly precise captioning features produce videos of professional quality, complete with visually appealing and easy-to-read captions.
Short Highlight Video Creation: This feature offers the capability to generate short highlight reels from longer content. It produces visually stunning and easily shareable video content that is ideal for social media platforms, where shorter videos tend to rank better.
Recommended Blog for You:
👉 Top AI Writer Lifetime Deals: Boost Your Content Creation Skills
👉 6 Best SERP Rank Tracker Tools: Save Time and Increase Productivity
👉 Steve AI alternatives: the top 6 Video generating AI tools
User Experience
User friendly:
Steve AI is user-friendly in design that provides an intuitive interface and simplifies video customization. The platform allows you to effortlessly modify video templates to align with your branding or specific requirements.
Real-time collaboration is supported as well that allows team members to work together regardless of their locations. This effective communication among team members, leading to improved video quality and overall project success.
Pictory, on the other hand, is a cloud-based presentation platform that allows users to create stunning and engaging presentations. It features a drag-and-drop interface that makes it easy to add text, images, and videos to your presentation. The platform also includes a library of pre-designed templates that users can customize to fit their brand.
Save time for content creators:
Steve AI generates scripts automatically, providing you with a valuable starting point for your video content. This feature serves as a time-saving solution, allowing you to quickly generate ideas and structure your video's narrative.
In addition to the script generation feature, Steve AI offers an extensive collection of over 1000+ premade video templates. This abundance of templates also saves you time in conceptualizing and designing your videos.
Pictory allows users to create professional-looking presentations quickly and easily. The platform comes with a wide range of pre-designed templates that users can customize to match their brand, saving them time and effort.
The drag-and-drop interface makes it easy to add text, images, and videos to the presentation, and the platform's collaboration features allow multiple users to work on the same presentation simultaneously, saving even more time.
Benefits
Benefits of Steve AI: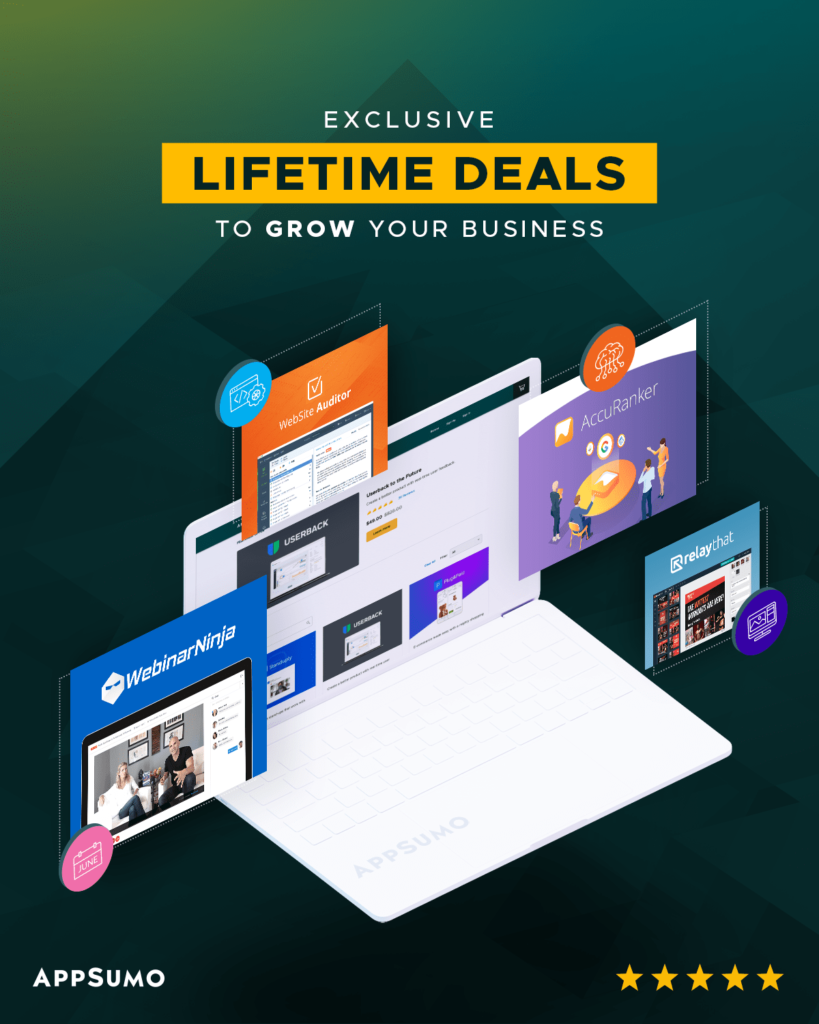 You have a choice of over 1000+ premade video templates that are customizable.
It consists of AI-powered auto generated scripts.
You can use Rich Graphics, Videos and Music Files
It is easily customizable.
You can have endless collaboration with any device.
Benefits of Pictory:
Easy to use
Affordable pricing
High-quality videos
Quick turnaround time
Limitations
Limitations of Steve Ai:
Animation videos are limited to landscape orientation only.
The number of templates is restricted.
There are few options for video design styles and themes.
The quality of Voiceover needs improvement.
Limitations of Pictory:
The voice-overs sound robotic and lack natural tone.
Customization options are limited.
The user experience could be improved.
Hootsuite integration is exclusively available on the premium plan.
Branded intro and outro are not accessible on all plans.
You may like this post:
👉 ClickUp InDepth Review: Why This Tool Is The All-in-One Project Management Solution?
👉 Ahrefs Backlink Checker- A Comprehensive Guide to SEO Success
👉 CRM Lifetime deals – The Best 5 Deals With Exclusive Offers
Potential drawbacks of using Steve.AI vs Pictory
Drawbacks of Steve.AI:
Only landscape videos for animation videos.
Video Templates are limited.
Not many themes for video design Styles
No AI Voice Over Only Standard Voiceover
Drawbacks of Pictory:
Customizing videos is somewhat limited.
Free trial and Standard Plan's features may not be enough, even for beginners.
AI voices don't always sound realistic.
Supports only the English language.
Comparison of Pictory and Steve AI
Similarities
Here are some points of similarities between Steve AI and Pictory:
Both are AI video generation tools that offer a range of features to make the video creation process easier and faster.
Both ai video tools offer customizable templates and easy-to-use interfaces that make it simple to create professional-looking videos even if you don't have any design or video editing experience.
They both offer various pricing plans, including free trials, to allow users to test their features before committing to a paid plan.
Both tools allow users to create videos for various platforms, including social media, websites, and presentations.
They both offer various design and customization options, including text overlays, music, and stock footage, to make videos more engaging and attractive to viewers.
Differences
Steve AI is an AI-powered video editing platform that focuses on generating high-quality social media videos quickly and efficiently. It offers features such as automatic video editing, text-to-speech conversion, and a vast library of licensed music tracks. This tool is designed for individuals and small businesses who need to create social media content regularly without investing a lot of time and money.
On the other hand, Pictory is an AI video generation platform that provides a range of video editing tools. It is suitable for both beginners and professional videographers. It offers features such as multi-track editing, color correction, motion graphics, and advanced audio editing. And this tool is designed for professional video editors, filmmakers, and businesses who require advanced video editing capabilities.

Frequently Asked Questions on Steve AI vs Pictory
Which tool is more user-friendly for beginners?
Choosing between Steve.ai and Pictory for the best video generator ai tool for beginners can be somewaht tricky to determine. Because both tools are designed to be user-friendly for beginners. However, some users may find one tool more intuitive or easier to use than the other based on their individual preferences and experience. It is recommended to try both tools and compare their user interfaces and features to determine which one is more suitable for your needs.
Can Pictory and Steve AI be used on mobile devices?
Both Pictory and Steve AI are web-based tools, that means they can be accessed through a web browser on any device, including mobile devices. However, both tools may have limitations on mobile devices in terms of performance and usability, as they are designed for desktop use. It is recommended to use these tools on a computer or laptop for optimal performance and experience.
Can I make an animation with Steve Ai?
Indeed, Steve.AI, makes it incredibly easy to create high-quality animated videos for content marketing, brand awareness, and thought leadership using only your script. With just your script and a few simple steps, you can have a finished product in a matter of minutes. To get started, simply log in and select the animation category, upload your script, or use the auto-generate feature to create one. Then choose a template from our customized library and edit your video. Finally, export and share your finished video.
Can these AI tools make YouTube videos?
Yes, both Pictory and Steve AI can be used to create YouTube videos. Pictory is a visual storytelling tool that can create stunning presentations that can be used as YouTube videos. Steve AI, is a project management tool that also helps with video editing and animation, making it useful for creating YouTube videos. However, it's important to note that these tools are not designed specifically for creating YouTube videos, but rather for general video creation and productivity purposes.
How long is the Pictory free trial?
Users can take advantage of a 15-day free trial to test Pictory before making a purchase. The free trial allows you to create up to three video projects, each with a maximum duration of 10 minutes. The length of the free trial is not restricted to a specific number of days, but there are limitations on the number of videos you can produce during this period.
Final Words on Steve AI vs Pictory
Every aspect of the Steve AI vs Pictory video generation tools has been thoroughly compared in this blog. By considering the features and benefits of each tool, you can make an informed decision. Also, this comprehensive comparison can help you to choose the best ai video creator that suits your work needs.